Race week began in Key West with the arrival of world class offshore Powerboats for the 36th annual Key West World Championship Powerboat Races. This Offshore Powerboat Racing event is scheduled over 3 race days and is one of the most incredible offshore power boat races from a spectator's perspective. The boats scream by at over 100mph chased by helicopters within 100 feet of the shoreline lined with spectators. This is the final race of the season for Super Boat International's annual offshore powerboat racing series. Participants from around the globe come here to compete for the World Championship title. Like all festivals in Key West race week starts off with a boat parade down Duval St.
Visit my Key West Powerboat website at: http://KeyWestPowerboats.me
On Wednesday Race Day 1 we caught the races from Fort Zachary Taylor always a good spot near turn #2 where the Atlantic Ocean meets the Gulf of Mexico often creating turbulent conditions.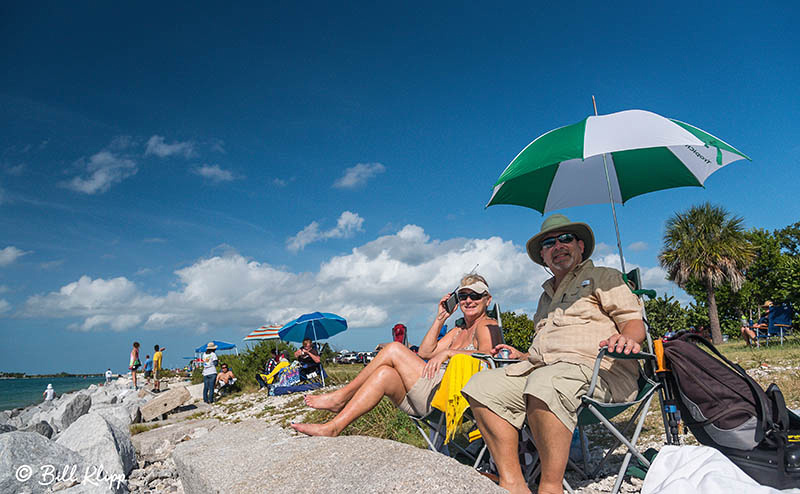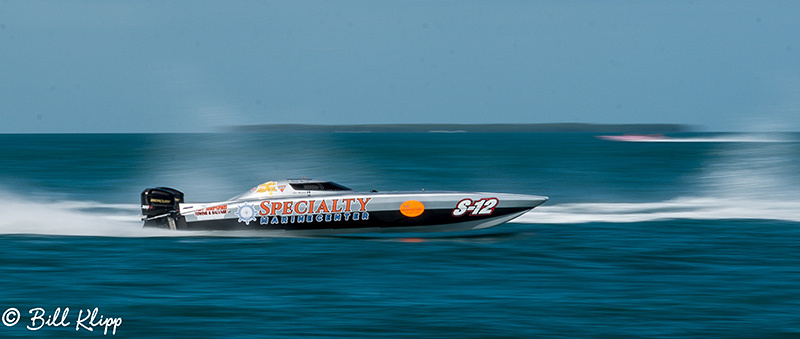 On Friday Race Day 2 of the Key West 2014 World Championship Offshore Powerboat Races we set up our chairs along the Outer Mole near the finish line and the races were exciting as ever. Sunny blue skies and calm waters was the backdrop for today over as many of the winners from Day 1 tried to continue their winning streak hoping to set them up for the finals on Sunday. Today was a day of attrition as a number of boats broke down not able to finish the race.
Seven World Champions will be crowned on Sunday which is the finals where the points are doubled and the course is substantially lengthened with some boats doing 13 laps. The World Champion must be both fast and avoid breakdowns during this punishing round of races. Today we set up our chairs at Fort Zachary Taylor for some of the best race viewing. Although the water was pretty flat the Pro Floors boat from New Zealand flipped at turn 2 while the WHM Superboat ran over the top of the upside down boat. Luckily no one was hurt. Several other boats in each class did not finish due to breakdowns and spinning out. All in all it was another very exciting race week in Key West.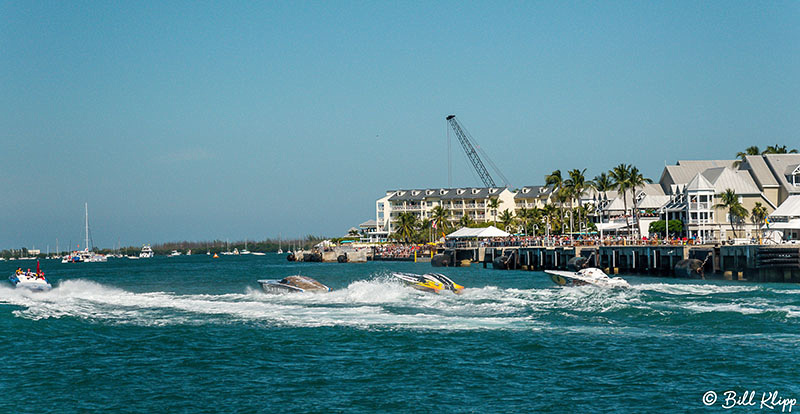 Heading to the starting line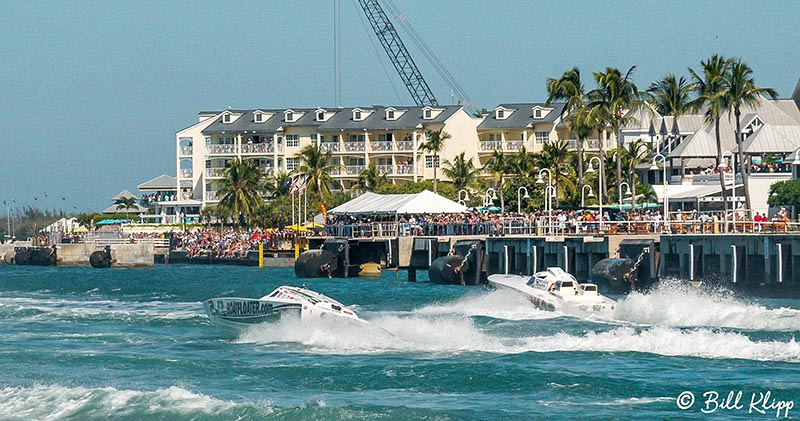 Passing by Mallory Square
Green flag, its a go!
Click above photo for short race video
Lots of pleasure boats lined the course
Emerging from turn #2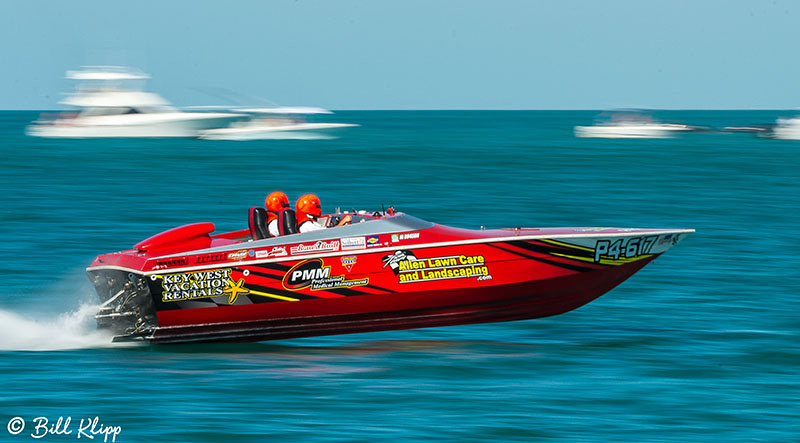 The dry pits are open all day
For more Race photos visit Bill's Key West World Championship Powerboat Race website: http://www.KeyWestPowerboats.me
Check out my online Photo Website at: or http://www.wkimages.net , http://www.videos.wkimages.net / All Rights Reserved Bill Klipp
* Any use of these images requires the prior written permission of Bill Klipp the photographer, no other uses of any kind including print or electronic are permitted without the prior written permission of the photographer