Fantasy Fest 2017 Wanderings Part II .............
Join me as we "Wander" through 10 days of Fantasy Fest 2017 as: "Time Travel Unravels"
This is our 18th year celebrating Fantasy Fest so "WANDER" with us as we navigate our way EACH DAY through the dozens of Wild and Crazy times of Fantasy Fest 2017
My Fantasy Fest Wanderings Blog will evolve as Fantasy Fest week unfolds, so come back for Daily Updates....
(Note this is not for shy or prudish as Fantasy Fest is clearly an Adult only event. Must be over 18 to enter)
Fantasy Fest Grand Parade
Fantasy Fest always ends on the last Saturday of October and it ends with a huge festive parade. In spite of the hurricane and in-spite of the threatening weather Saturday night there were over 50 entrants to the final Fantasy Fest Parade. Having seen 18 of these over the years I must say it was one of the better ones.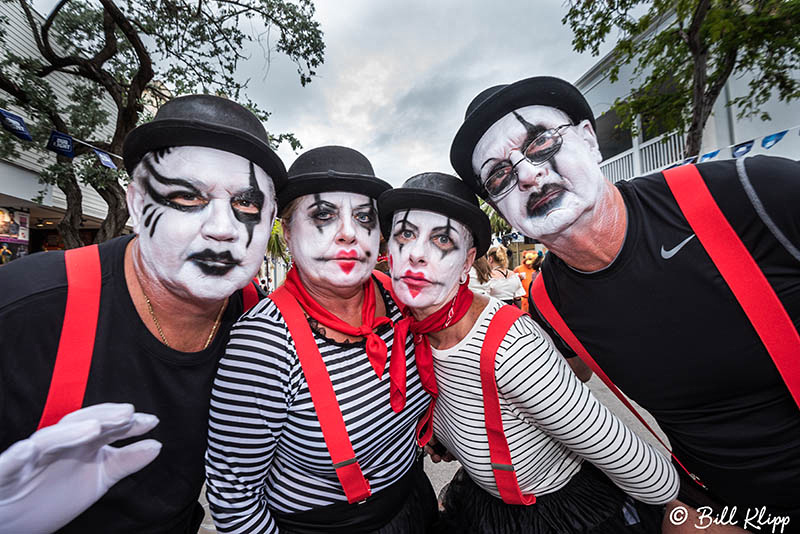 Before the Parade spectators begin lining the streets along the Parade route and Duval street is filled with costumed partiers strutting their stuff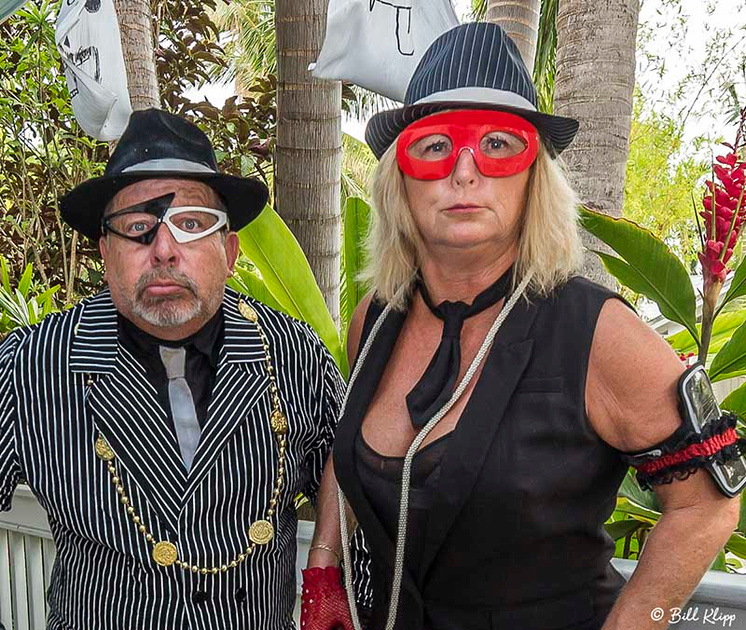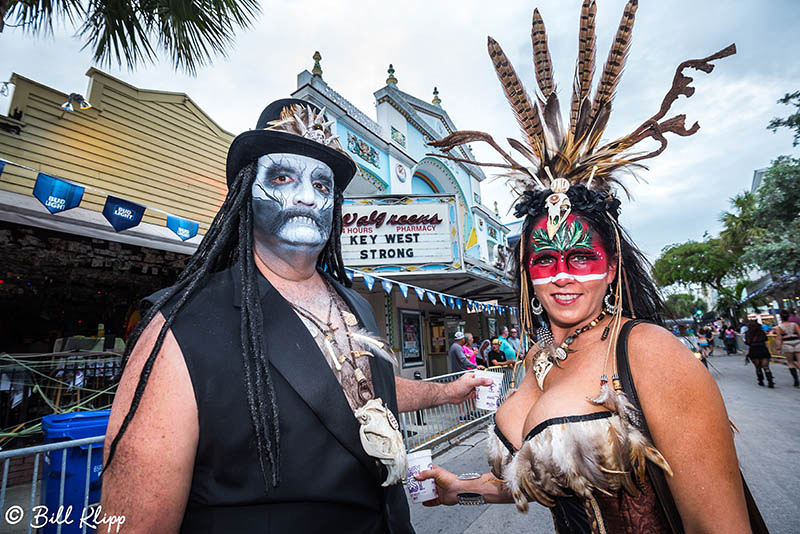 The Parade begins in Truman Annex, winds its way down Whitehead St the up Duval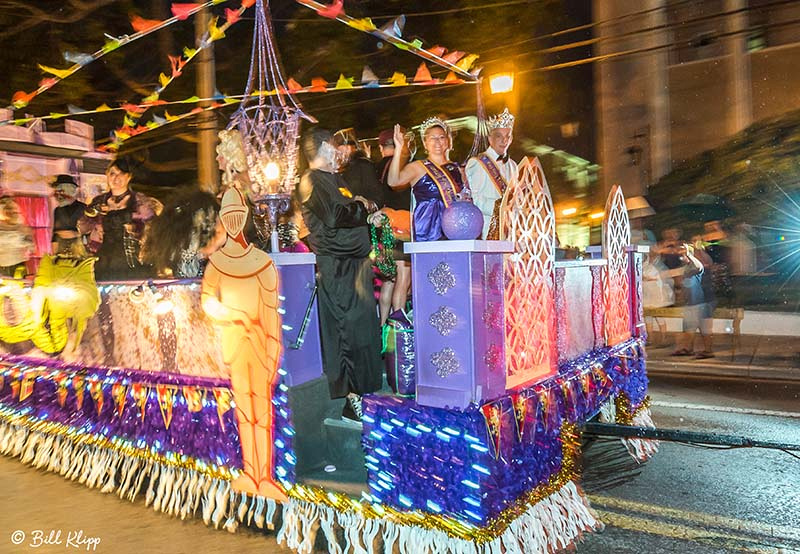 Fantasy Fest King & Queen
"Fantasy Fest Friday" --- The Masquerade March
Clearly the best event of Fantasy Fest is the Friday Masquerade March, aka the Locals Parade. Starting at the Key West Cemetery near our house several thousand costumed marchers gather for a walking parade to downtown. If you want to see creativity and some wild and crazy costumes this is the event to see or better yet participate in. A highlight is always the group costumes which vary from current events, Florida Keys issues, the Fantasy Fest theme or whatever the locals come up with. If you visit Fantasy Fest the Masquerade March and the Zombie Bike Ride are two must see and must participate events. As the Parade winds it's way to Duval Street passing by decorated houses and Inns there are plenty of stops set up to grab a shot, some beer, special punch or this year even shots of Hurricane Beefaroni. Beyond the Parade there are plenty of theme oriented parties such as Bowties & Birthday Suits, Southernmost Beach Jam, Annual Pirate Bash, The Den of Desire, Glitter & Glow Party and Pimpin Ain't Easy party to name a few.
Visit our "Masquerade March" slide show at: Masquerade March Slide Show
This year we did Steam Punk
Bumper Cars
Time Flies
16 foot wing span
Let Them Eat Cake!
Even Live Gold Fish
Beefaroni a staple food during Hurricane Irma
The Wizard of Oz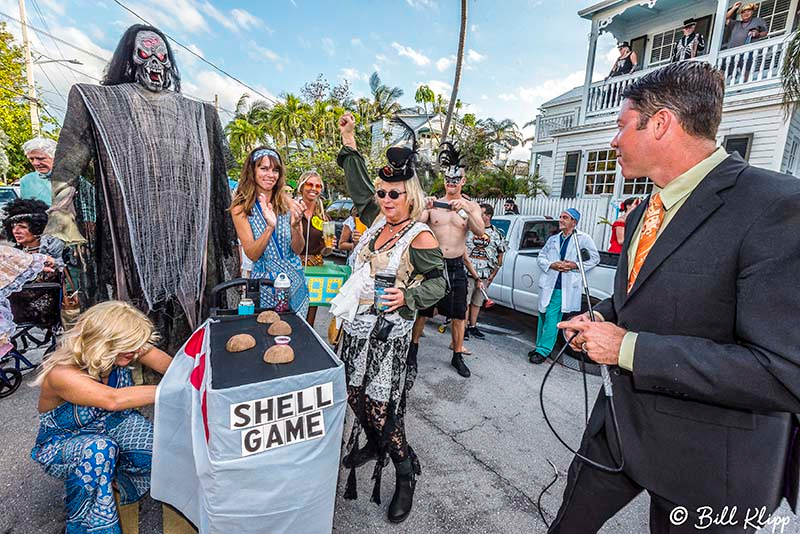 Winner! Shell Game for Jello Shots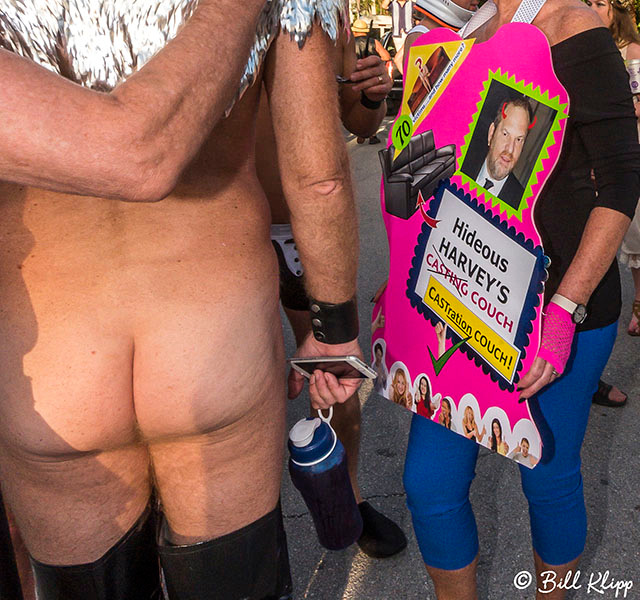 Harvey's Castration Couch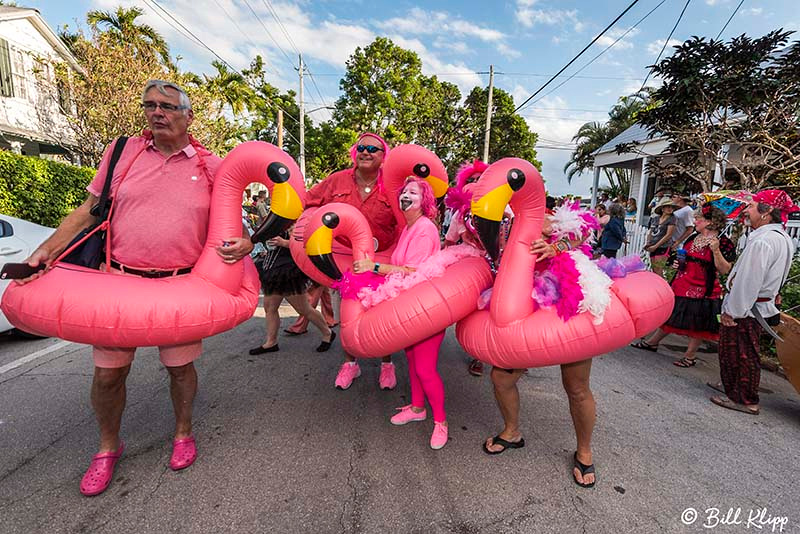 Hurricane Irma Eyewall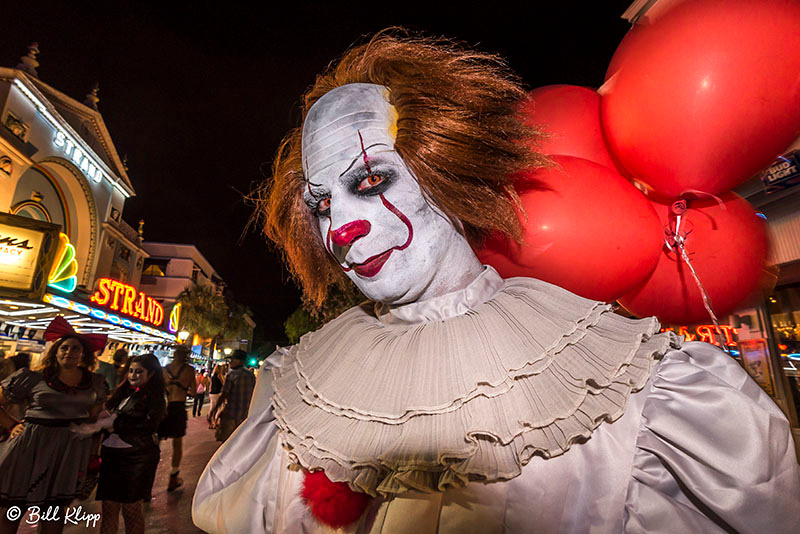 Hi Jack
I have seen this photographer many times at Fantasy Fest over the years. He has quite a unique style. I hear he does weddings also.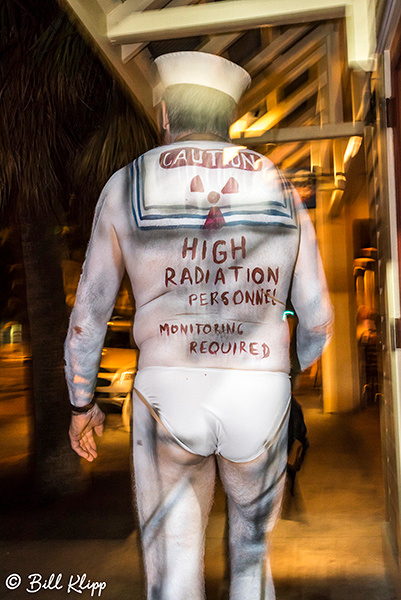 For 18 years of my Fantasy Fest photos click: http://www.FantasyFest.me
"Fantasy Fest Wednesday"
Wednesday's of Fantasy Fest is often about color, there is Fogarty's annual Red Party, Green Parrot Green Party, Lucy's Blue Party, Gas Monkey's Redneck Party and Mary Ellen's Luv2Glow Party. It's also time for the annual Pet Masquerade show, Dungeon of Dark Secrets at 801 Bourbon, ABC party (Anything But Clothes), Wharfstock aka Woodstock at Schooner Wharf. And of course the very popular Sexy Bull Riding contest at Cowboy Bills and Homemade Bikini contest at Smoking Tuna bar.
Ready for Wharfstock aka Woodstock at Schooner Wharf Bar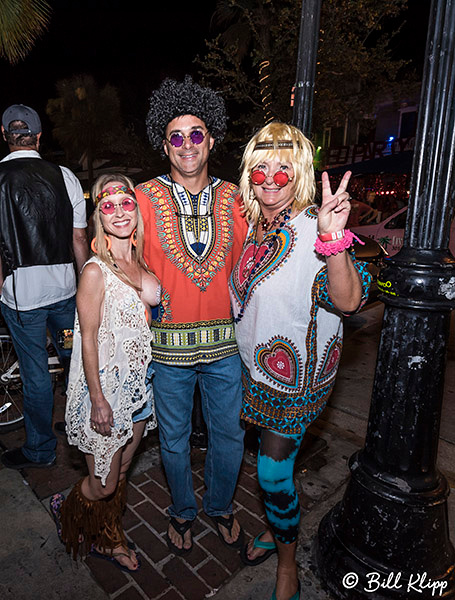 Peace & Love
Homemade Bikini contest at Smoking Tuna Bar
Beer anyone?
Hot Bikini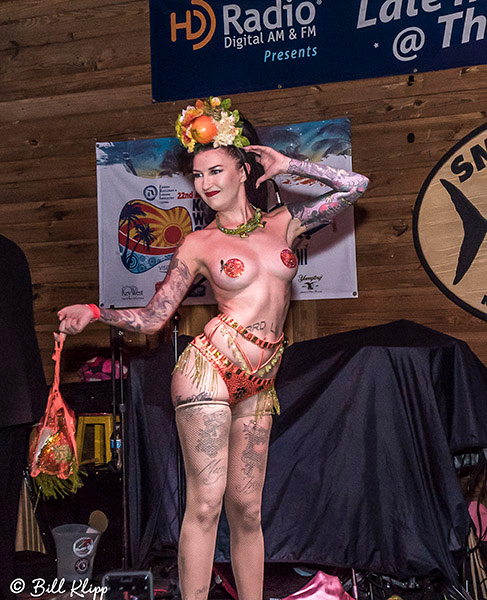 Headed to Fogarty's Red Party
Fantasy Fest "Naughty Bike Ride". A ride for the less than sober. Click above Photo for short video.
"Fantasy Fest Thursday"
The main event today was the 35th Annual gala Headdress Ball, this year held at the spanking brand new Key West Amphitheater along the Truman waterfront. Presented by the Key West Business Guild as the premiere gay and lesbian event of Fantasy Fest. While these homemade custom costumes are truly amazing the panel of judges base their votes only on the Headdress creativity and design as the candidates compete for the $3,000 first prize. In spite of Irma the show went on in its usual festive fashion.
We are all dressed up and ready for the Headdress Ball
The brand new Key West Amphitheater at the Truman Waterfront Park
Some of the contestants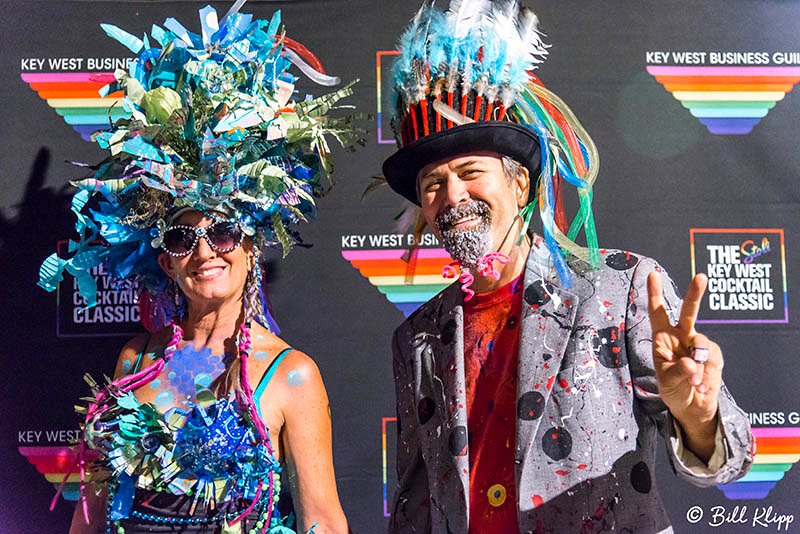 One of the Judges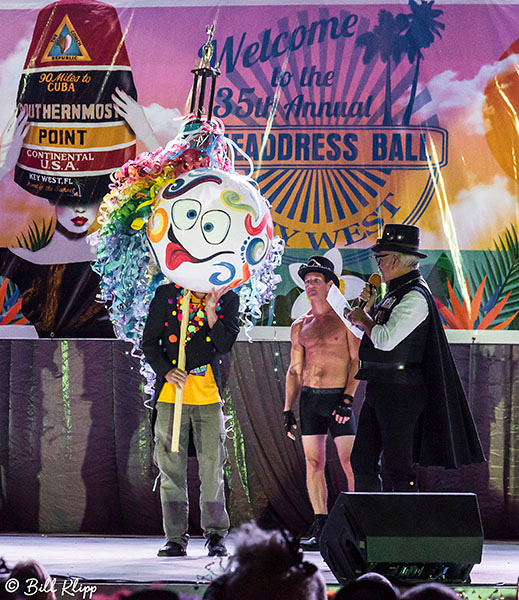 EmCee Tom Luna announces the contestants
1st Place Winner
The fabulous Randy Roberts
The top three Winners
2nd Place Winner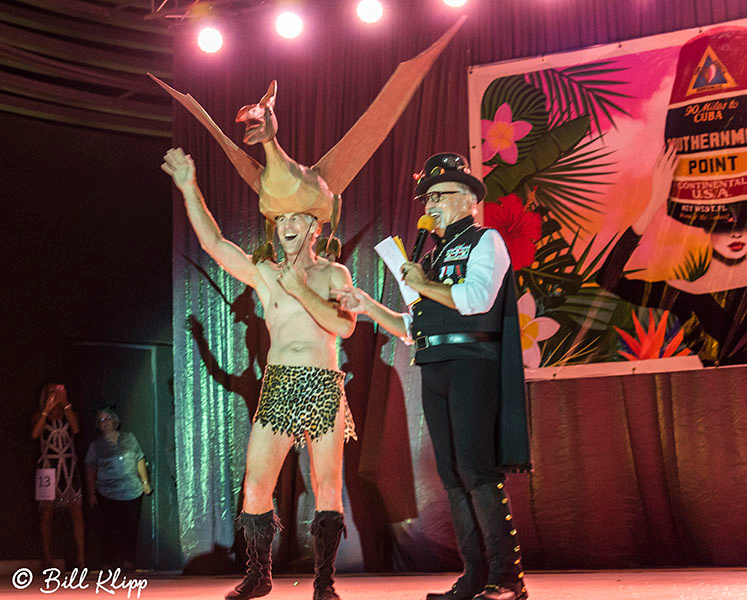 3rd Place Winner
Thursday has also always been known at TOGA Thursday as Sloppy Joe's holds its annual TOGA party and contest a party that has been a tradition for 34 years. Thousands of TOGA clad revelers crowd the streets of Key West. Other events include: the Nerd party, Fat Tuesday's Pink Party, White Party, Pajama & Lingerie party, Brick House Funk party, Naughty Bike Ride and Famous Duos Karaoke contest to name a few. Of course there is always plenty of body paint and nudity.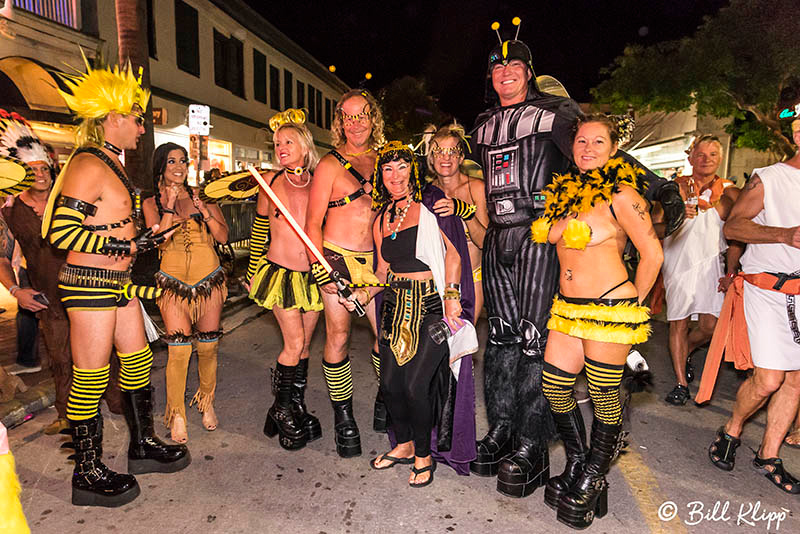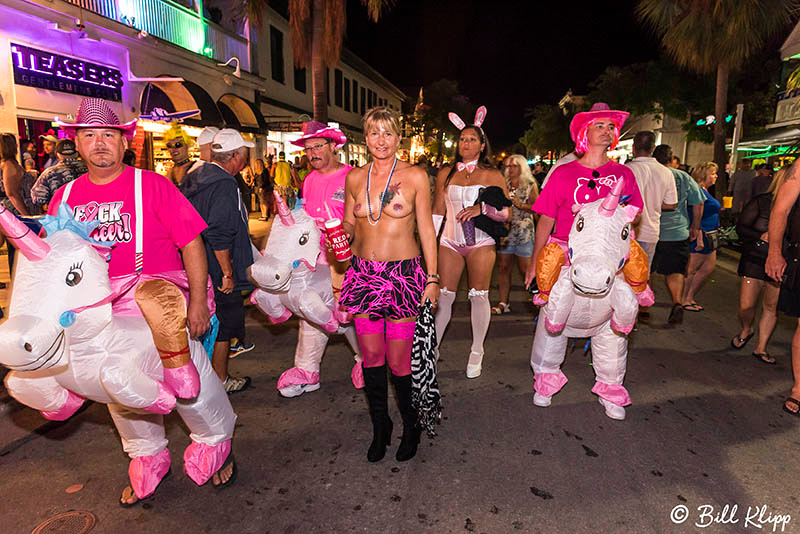 If you Missed Fantasy Fest Wanderings Part I visit: Fantasy Fest 2017 Part 1
For 18 years of my Fantasy Fest photos click: http://www.FantasyFest.me
Zombie Ride click: Zombie Slide Show
Masquerade March: Masquerade March Slide Show
Visit my 2016 Fantasy Fest Slide Show click: 2016 Fantasy Fest Slide Show
PLAN A VISIT TO Fantasy FEST 2018 -- 2018 Theme: "OH... The Games We Play"
Two Bedroom Condo Still Available 10/21/18-10/28/18 Come to Fantasy Fest and stay at the Hyatt Beach House overlooking the Gulf of Mexico: http://www.pbase.com/wkimages/hyatt_beach_house

For 18 years of my Fantasy Fest photos visit: http://www.FantasyFest.me
© Bill Klipp 2017 Key West's Fantasy Fest 2017 -- "Time Travel Unravels"
Fantasy Fest Online Photo Gallery: http://www.FantasyFest.me , Note: This photo gallery contains nudity, must be over 18 to enter
Check out my online Photo Website at: or http://www.wkimages.net , http://www.videos.wkimages.net / All Rights Reserved Bill Klipp
* Any use of these images requires the prior written permission of Bill Klipp the photographer, no other uses of any kind including print or electronic are permitted without the prior written permission of the photographer.