My wife and are very fortunate to travel the planet in pursuit of our Wildlife photography but it's always nice to be back Wandering the Delta and living in Discovery Bay a small town east of Mt. Diablo whose moto is "Live Where You Play" and play we do. As spring comes to a close the quiet water ways that surround our community come alive with activity. Living on the water sometimes has it's challenges but the constantly changing views in our backyard and access to thousands of miles of waterways from Sacramento to Napa to San Francisco Bay is a blessing. There aren't many communities in Northern California where you can just Wander down your ramp onto your dock and take off in a boat, paddle board, paddle boat, kayak or any one of the many types of water craft that ply our neighborhood. Or for some they can wander down to their dock and take off in their sea plane or ultra-light. I never get tired of our amazing sunsets and gorgeous constantly changing scenic views. I hope you enjoy some of my Delta Wandering photos from the past month.
(A periodic photo blog of our Discovery Bay and Delta Wanderings)
Boardwalk Grill, its nice to be able boat to dinner or lunch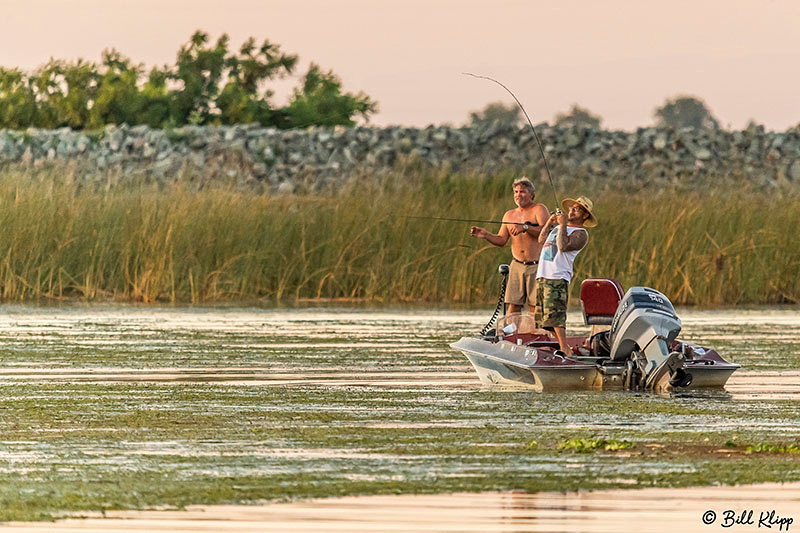 A fisherman's paradise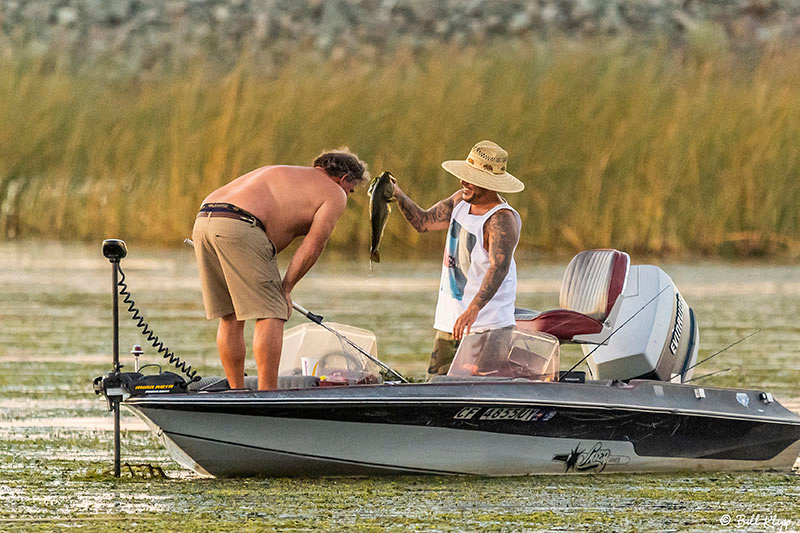 With some excellent Bass fishing

Although the invasive weeds can be very frustrating
But the weed growth seems much better this year and there still is plenty of business for enterprising youth
Main Channel looking back towards the Discovery Bay Marina
Indian Slough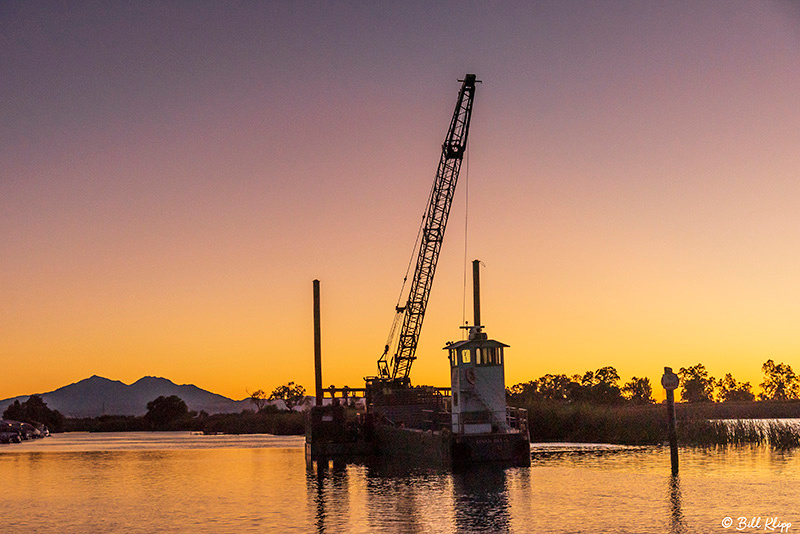 I wonder why this guy gets to wreck our views by parking his commercial pile driver in our backyards for weeks at a time?
Love the calm day reflections
When the winds sit down in the summer the dead calm waters reveal amazing reflections
Marine Sheriff patrolling Indian Slough
Memorial day officially kicks off boating season in Discovery Bay and the Yahoo Boaters are on the water. Some people just don't have a clue about basic common sense, not to mention the boating laws. It's one thing to endanger yourself it's another to endanger children.
We are not immune to Bonehead Boaters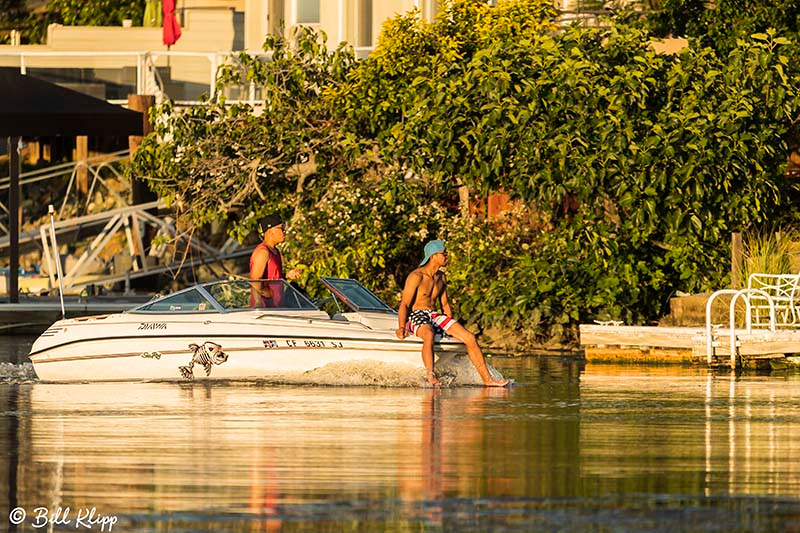 Too bad the Sheriff missed the three boaters above
Discovery Bay's iconic Lighthouse greets us as one enters the main channel
Canoe fishing at sunset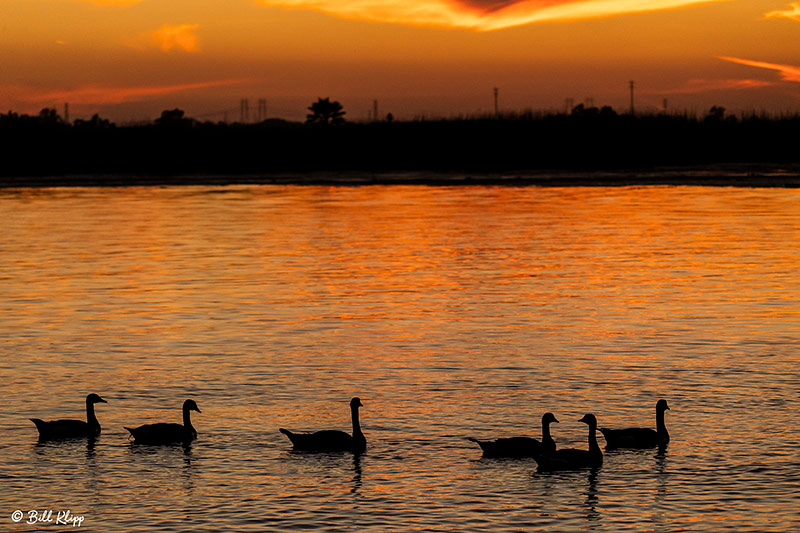 Canada Geese at sunset
Coast Guard headed back to base
Click above photo for Orwood Resort boat ramp timelapse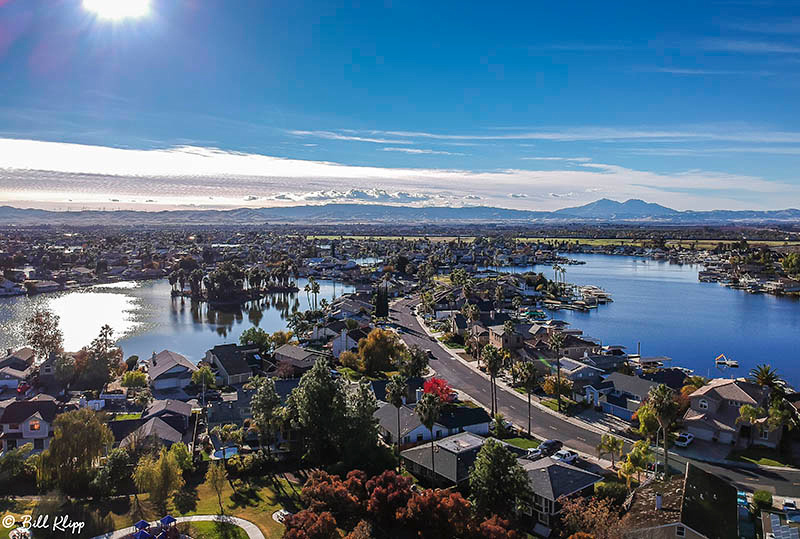 Our community from above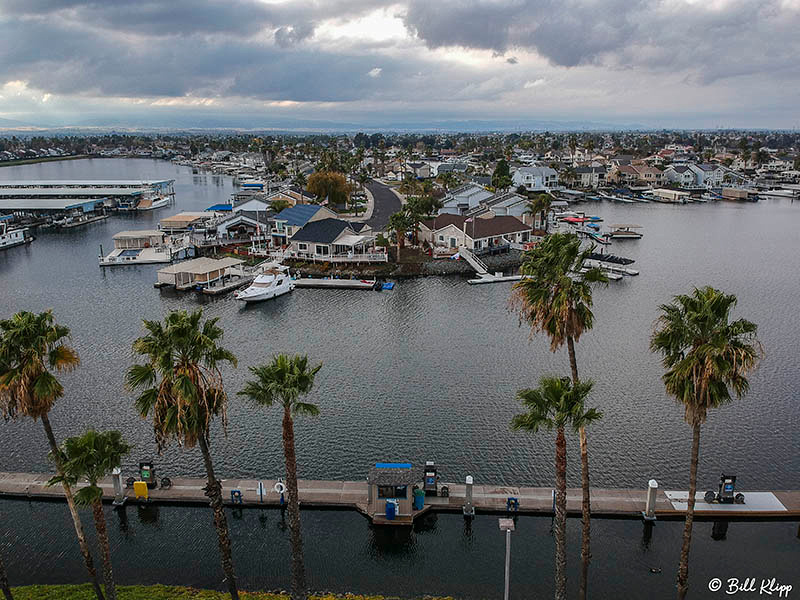 Discovery Bay Marina
Boardwalk Grill and Discovery Bay Yacht Club
Discovery Bay Marina
Beaver Bay from above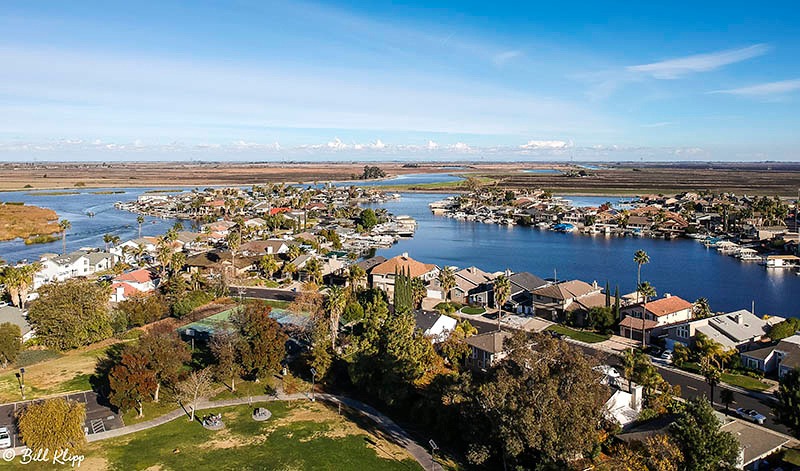 Aerial from Cornell Park
Discovery Bay Country Club golf course
Full moon over Discovery Bay Lighthouse
One of our locals and his Paramotor at sunset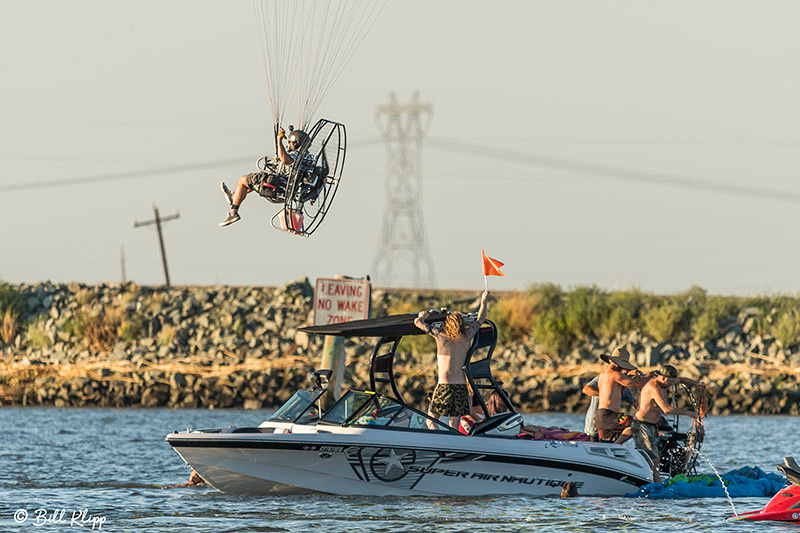 What goes up must come down....
As we watched the two Paramotors dance across the sky one came down crashing into the water when a wing tip snagged the water. Luckily no one was hurt, but one wet motor
Full Moon over Disco Bay
Night Sky over Beaver Bay
American Flag Barn a tribute to 911 stands along Vasco Road in Byron
This year's July 4th had some amazing Fireworks
Not sure if they are illegal or just undocumented, but the firework displays over Beaver Bay were pretty cool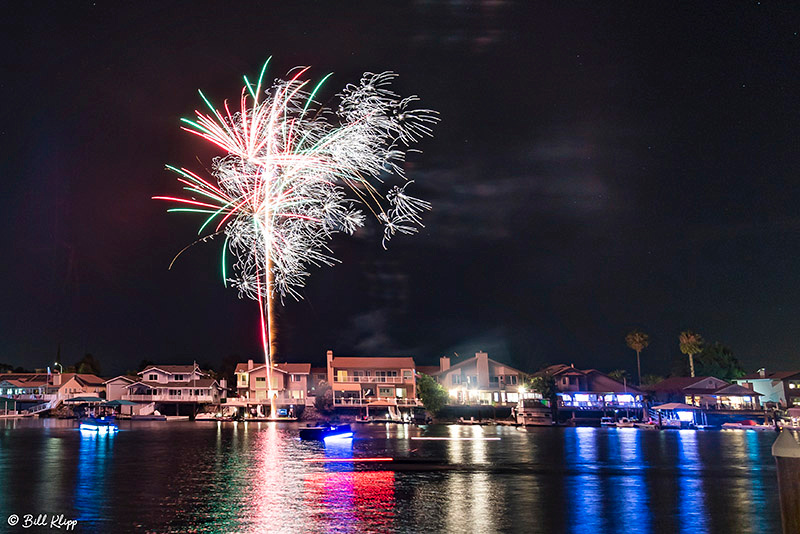 Click above photo for Fireworks video slideshow
I never tire of the amazing sunsets we get over Discovery Bay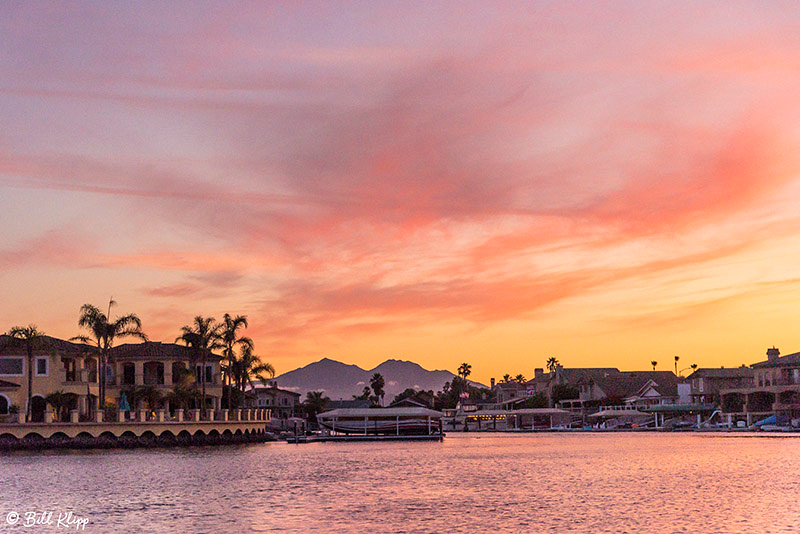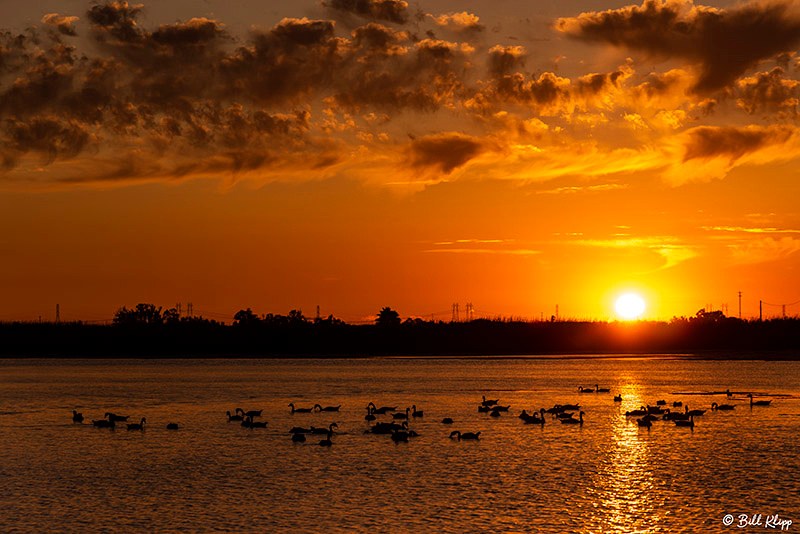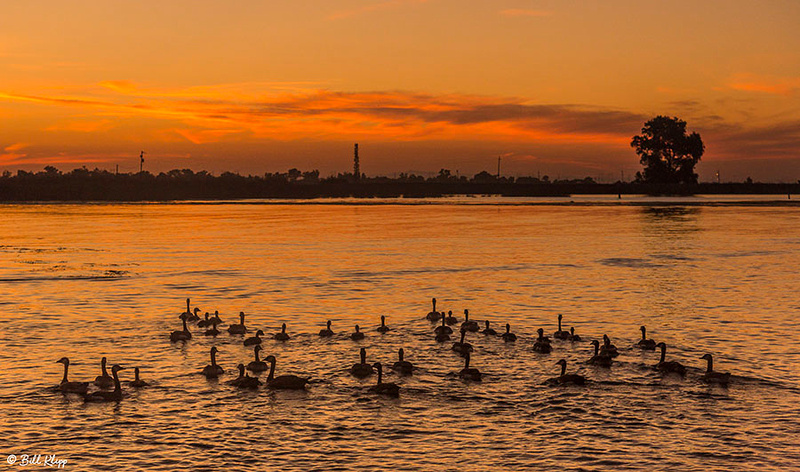 Bye for now.
Stay tuned for my next "Delta Wanderings" blog -- "Delta Wildlife"
For more photos visit Bill's Discovery Bay & Delta website: http://DiscoveryBay.me
© Bill Klipp 2019
Check out my online Photo Website at: http://www.DiscoveryBay.me or http://www.wkimages.net
http://www.videos.wkimages.net / All Rights Reserved Bill Klipp
* Any use of these images requires the prior written permission of Bill Klipp the photographer, no other uses of any kind including print or electronic are permitted without the prior written permission of the photographer.