As the final months of 2018 came upon us I couldn't help but notice how dramatically the views of our Delta backyard changed on a day to day basis. Those of us living on the water are blessed with backyards with "Ever Changing Views"
When I sat down to write my final "Delta Wanderings" blog for 2018 I realized it had been over a month since we had been out on the water, instead we were wandering the jungles of Madagascar. So we spent very little time on the Delta and when we were home we were pretty much land based. Of course December in Discovery Bay is a festive time with the very popular terrestrial "Parade of Lights, the "Discovery Bay Yacht Club Lighted Boat Parade" and less well known yet awesome "Willow Lake Lighted Boat Parade".
So of course while I included the Boat Parades in my year end Blog it was what I saw out my kitchen window in my / our backyard which caught my attention. As we go about our daily lives we often get complacent and sometimes forget how lucky we are to live in the Delta, a place with "Ever Changing Views". How cool is it when every time you look out your window you see something different and the day to day changes seem most dramatic in the Fall and the Spring. So this month's Blog is in two parts. The first part is simple, just views of our Delta Backyard from our deck or dock. I think you will agree with me that living on the water is very special. In the second part of my Blog I have shared some images from the December Lighted Boat Parades. I hope you enjoy! Happy New Year!
(A periodic photo blog of our Discovery Bay and Delta Wanderings)
One of the cool things about living on the water is that our backyard view is always changing.
Sometimes the early mornings or late afternoons bring us dead calm, flat waters with lots of gorgeous reflections

...and if the water is really flat sometimes it's hard to tell which way is up

Can you tell which way is up?

On windless days the water can take on the colors of the skies
Got to love those reflections

Sometimes in the late fall and early spring we get awesome clouds overhead
Winter skies can often be a bland grey but when the clouds move in, it can be pretty dramatic --- Click above photo to see cloud time lapse video
You know its late Fall or Winter when you wake up to a Tule Fog clouded morning
Great Blue Heron in the Tule Fog
But in the fall and winter we can also get some pretty dramatic stormy skies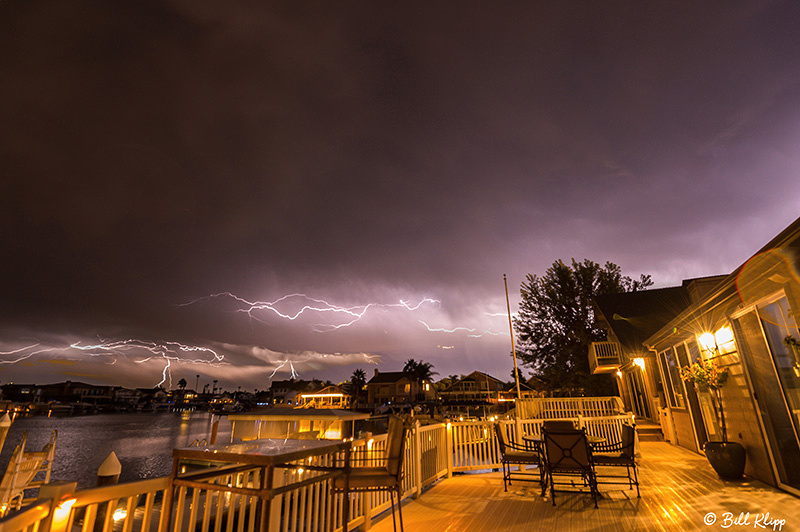 Although not common when we do get thunder and lightening it can be some show (composite image)

...and after the storm, when the skies begin to clear, we can get some very cool rainbows

On occasion we can get some pretty strong winds. The deck awning on this house blew totally up onto the roof. Photo compliments of R. Capp

The sun and weather can sometimes take a toll on our dock awnings --- Click above photo to see Dock Awning Time Lapse
Of course one of Discovery Bay's best backyard views is of our awesome sunsets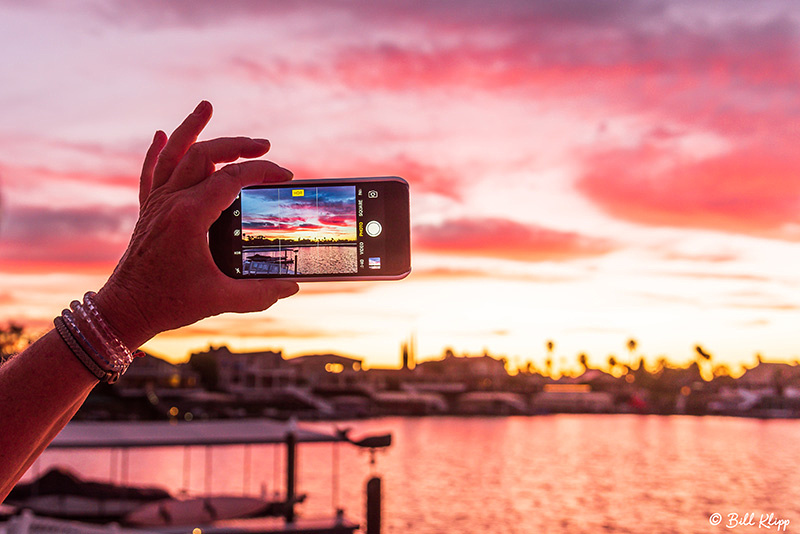 ... and every sunset is very different, and you don't need a fancy camera to capture them

Sometimes it's best to look behind you to see how the sunset lights up the eastern sky

Then when night falls we can get some awesome views of the Moon
Or on a clear night we can get a sky full of stars
Moon setting over Mt. Diablo Click above photo for a short moon time lapse (don't blink)
Click above photo to see Beaver Bay Star Time Lapse

Sometimes the view is interrupted by the passing of strange water vehicles
We would love to see these boats more often, spreading invasive weed abatement pellets
So some enterprising youths have stepped up to do their own weed abatement
I guess Boston Whalers really don't sink
Not all the vehicles on the water are boats
....and sometimes docks aren't stationary
As a Wildlife Photographer I love the diversity of creatures who visit our backyard (Snowy Egret)
I often find common Garter Snakes nesting in the levee rip-rap

Great Blue Herons and other seabirds use our docks as fishing platforms
Then there are the cute River Otters who play and poop on our docks
Periodically an adventurous California Sea Lion will make the 60+mile journey from San Francisco Bay to fish in our backyard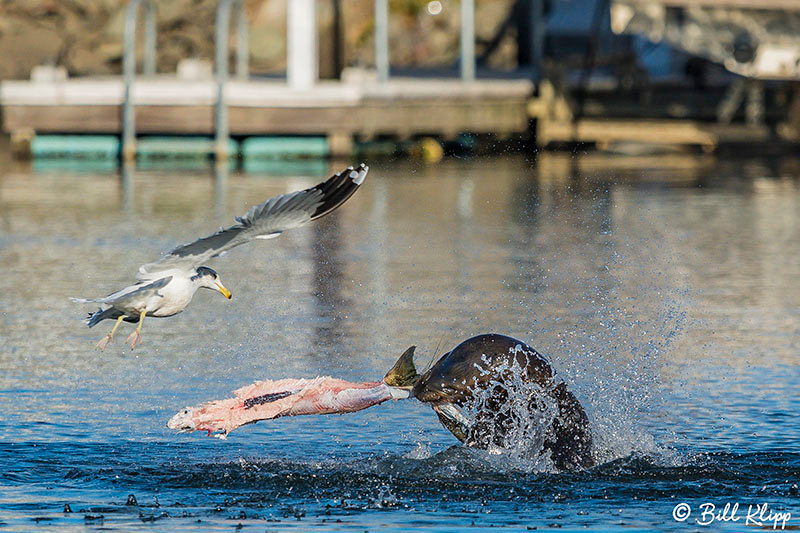 A common behavior of Sea Lions and other Pinnipeds is to lounge around with their fins in the air to warm up in the sun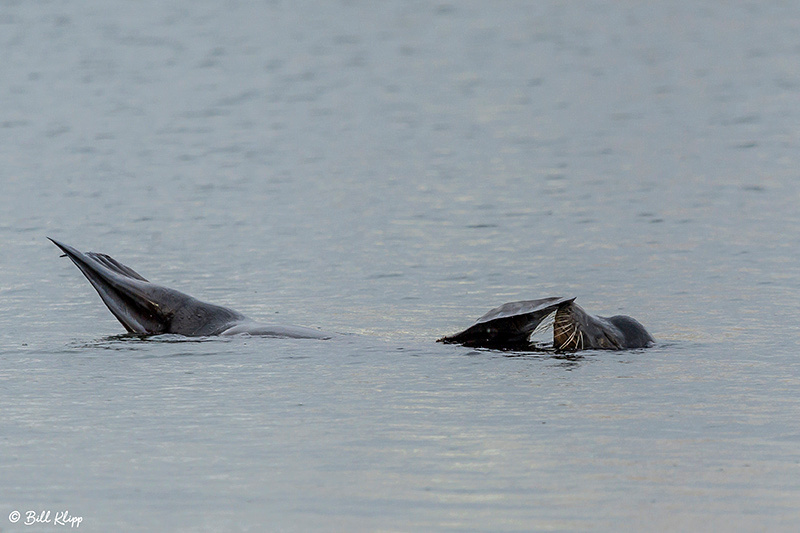 ***********************************************************************************************************
PART II 2018 Holiday Lighted Boat Parades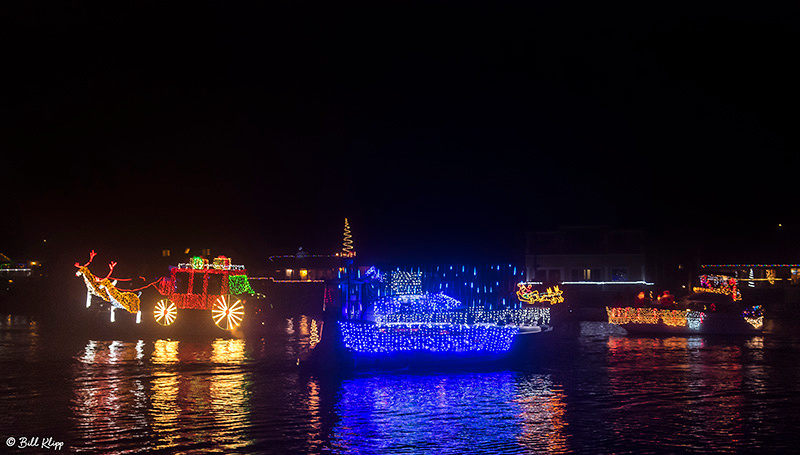 Each December we are treated to two Lighted Boat Parades
The DBYC Lighted Boat Parade is always a community favorite both for the boaters and for the hundreds of gatherings and parties that watch the parade from their decks and docks.
Discovery Bay Yacht Club Lighted Boat Parade is guaranteed to have some elaborately lighted yachts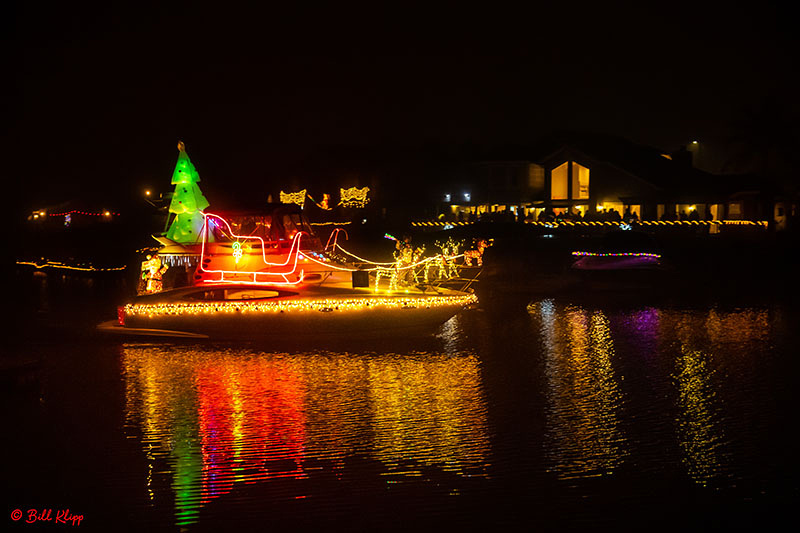 Discovery Bay Yacht Club Lighted Boat Parade Video ---- Click above photo to see video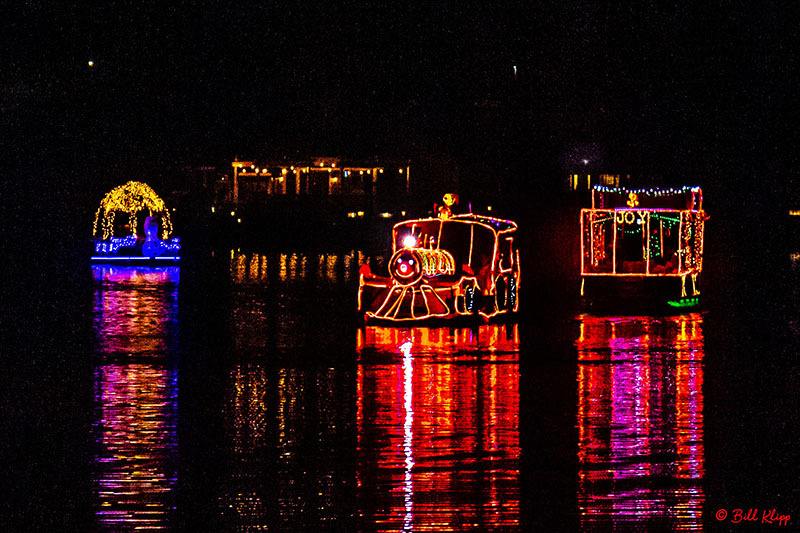 Each year the residents of Discovery Bay's land locked Willow Lake host their own Lighted Boat Parade. This year's parade had lots of participation with some awesome decorated boats making it clearly the best Lighted Boat Parade in Discovery Bay this year. This was Discovery Bay's 3rd Holiday parade of the season,
... and while the boats are mostly pontoon boats vs yachts, the decorations and festive atmosphere is top notch
Hundreds gather at the dozens of house parties that surround Willow Lake to watch the festivities
The number of participants is often double that of the DBYC's Lighted Boat parade and they had so much fun they repeated the Parade a week later
To see the Parade though you need to know someone living on the Lake
....or you can do what we do, find an empty lake side lot and set up a few chairs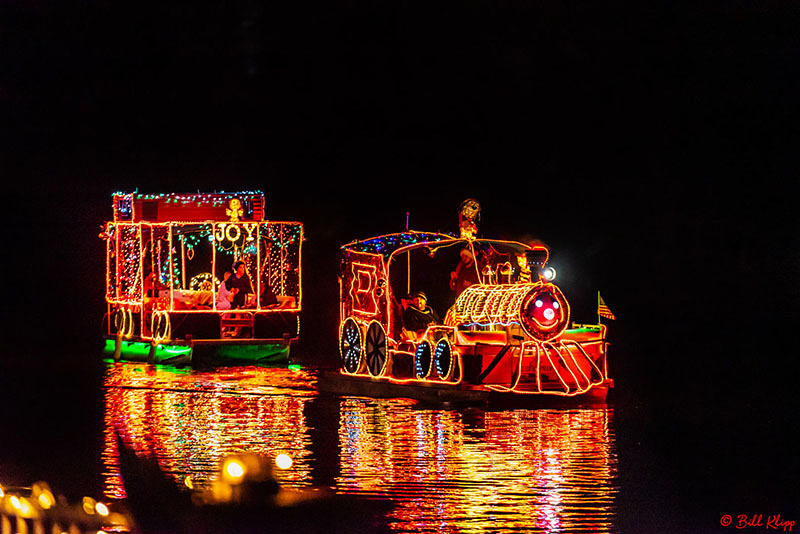 Willow Lake Lighted Boat Parade --- Click above photo to see video
Good Bye 2018, Welcome 2019 Bill & Linda Klipp
If you missed my last "Delta Wanderings" #4 blog post -- Click Here: "Summer Finale"
For more photos visit Bill's Discovery Bay & Delta website: http://DiscoveryBay.me
© Bill Klipp 2019
Check out my online Photo Website at: http://www.DiscoveryBay.me or http://www.wkimages.net
http://www.videos.wkimages.net / All Rights Reserved Bill Klipp
* Any use of these images requires the prior written permission of Bill Klipp the photographer, no other uses of any kind including print or electronic are permitted without the prior written permission of the photographer.