My 5th and final Australia Wanderings Blog Chapter.....
Back in Sydney as our month long adventure comes to an end. Our travels by car, plane, boat and wilderness hikes took us from Australia's big cities and cultural centers to the outback in western Queensland to a small island in the middle of the Great Barrier Reef, to Uluru in the Red Desert Center of the country to the wildlife of far south eastern coast and off to the magical island of Tasmania. While a short visit we really did get to appreciate the world down under called Australia.
There's a lot to like about this country. The people are incredibly nice and friendly, they are proud, hard working, hard partying folks. A place with an interesting juxtaposition between the modern tech times of today and a place reminiscent of simpler times with good basic values. The cities are amongst the cleanest we have seen, with lots of green space, very few homeless and water frontage access open and available for all to use vs private development and clean public bathrooms everywhere.
Flying domestic doesn't require IDs and boarding passes not needed to go through security (which is thorough yet swift, being well staffed) and our American Airlines Platinum status gets us free lounge access and actually means something here unlike at home.
Thanks Australia for welcoming us with open arms. We now have a deep Appreciation of your country and people, you have a lot to be proud of. We will surely come back.
Flying into Sydney
Sydney Australia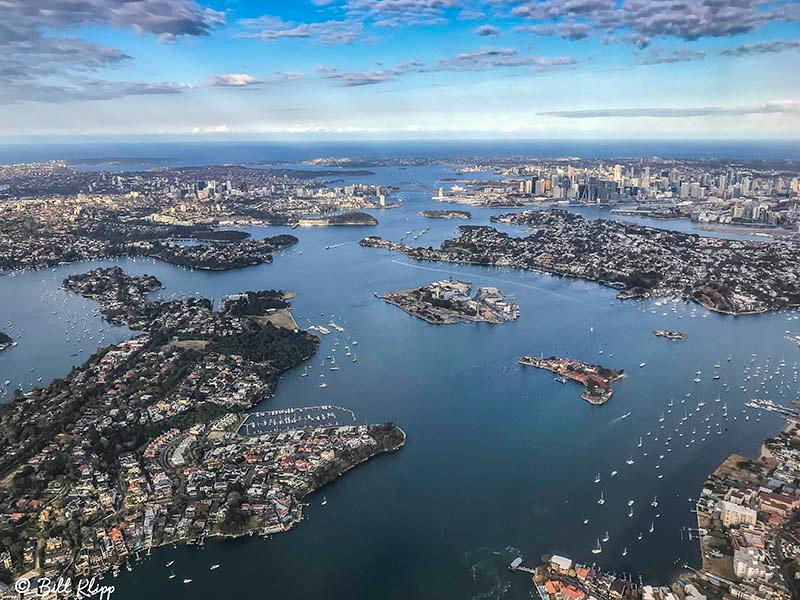 Sydney Harbor
Genuinely Nice, Super Friendly, Hard Working, Good Looking and overall Happy People that's my take on the Aussies. Nine hours into Sidney and I'm really liking this place. First stop the view bar in our hotel for a $23 Mojito then a wander thru "The Rocks" (Historic District), with a stop at "Fortune of War", Sidney's oldest Bar (1828) for a couple of schooners and some live music, then an awesome dinner at "The Pony", lastly a stop at the Orient Hotel for a great band playing 70s & 80s American rock. A nice reprieve from our time in the Outback.

View from the bar on top of the Shangri-La Hotel
Sydney Opera House
Sydney Opera House
Sydney Opera House
We had a private back stage tour of the Sydney Opera House, pretty amazing structure
Sydney Opera House

Some classic views of Sydney Harbor from our room
Sydney Harbor Ferry Time Lapse. I set up across from Sydney's iconic Opera House with my DSLR along with a Go Pro and an iphone and recorded thousands of images to create a composite time lapse of the many non-stop Ferry trips.
Click above photo to see video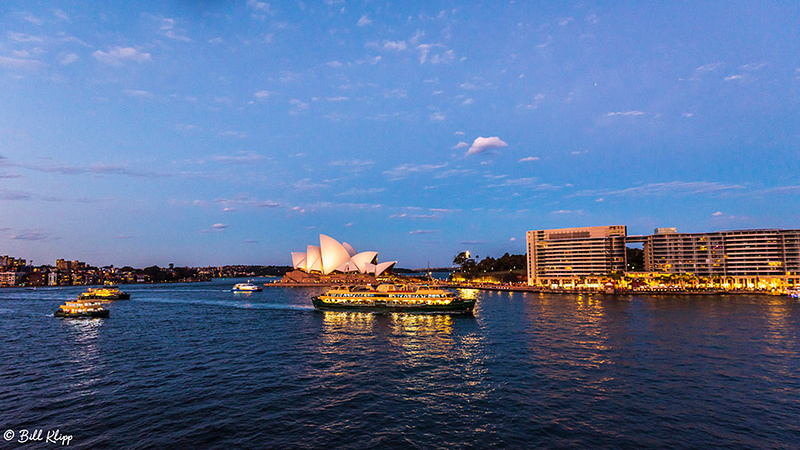 Every visit to Sydney should include at least one trip on a Sydney Ferry at the Circular Quay Ferry Wharf. One of the best ways to see Sydney is to wander down to the Circular Quay Wharf and jump on one of the many Ferries and glide across Sydney's sprawling harbor. There are 32 ferries connecting Sydneysiders with 29 wharves across 37km of harbor. They're a cheap alternative to organized tours, offering spectacular views and access to Sydney's picturesque harbor islands, beaches and attractions. The Ferries seem to run every few minutes all day long and well into the wee hours of the night.
Sydney Harbor Bridge, this is the one people can climb
Climbers on the Sydney Harbor Bridge, cost about $300 for the thrill
Coney Island amusement park in Sydney harbor, part of it modeled after the famous Coney Island in Brooklyn NY, where I grew up.
Time for some wine and fishing in Sydney Harbor. We chartered a yacht to take a cruise around Sydney Harbor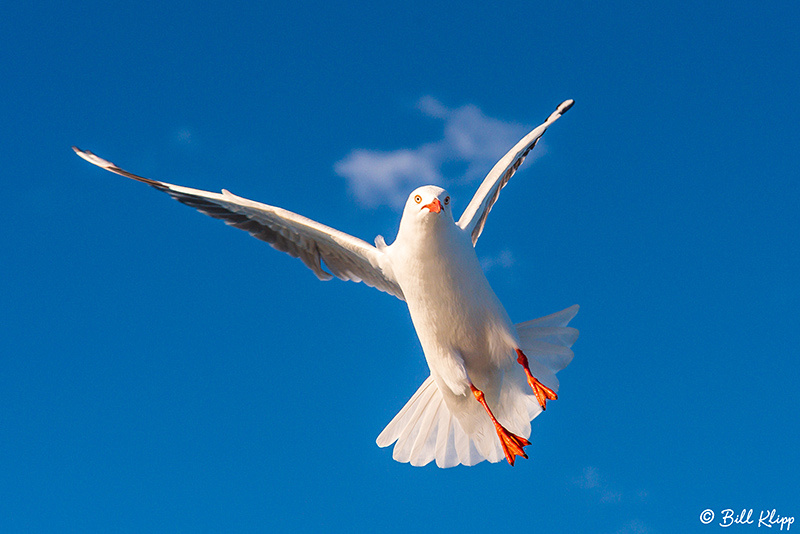 Silver Gull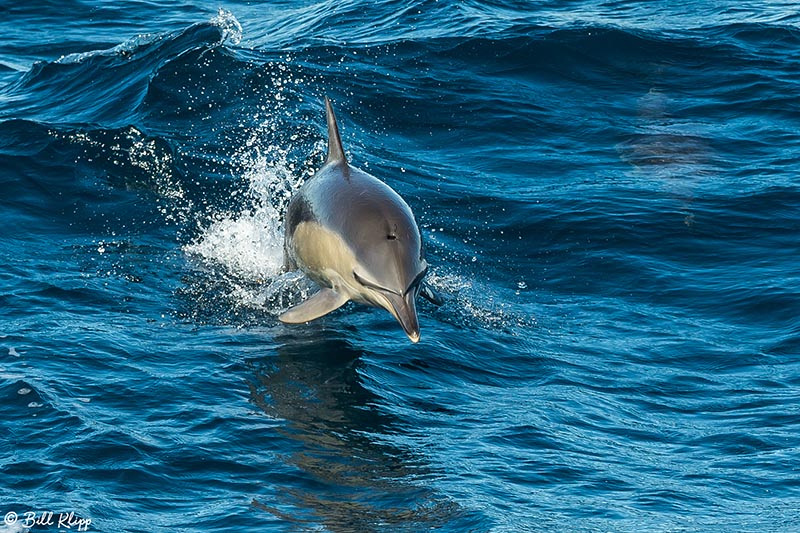 Common Dolphin, Sydney Harbor. Even though we are doing a City visit to Sydney we had to get a Cetacean fix so we took a boat out to do some whale watching
Common Dolphins, Sydney Harbor
Common Dolphins, Sydney Harbor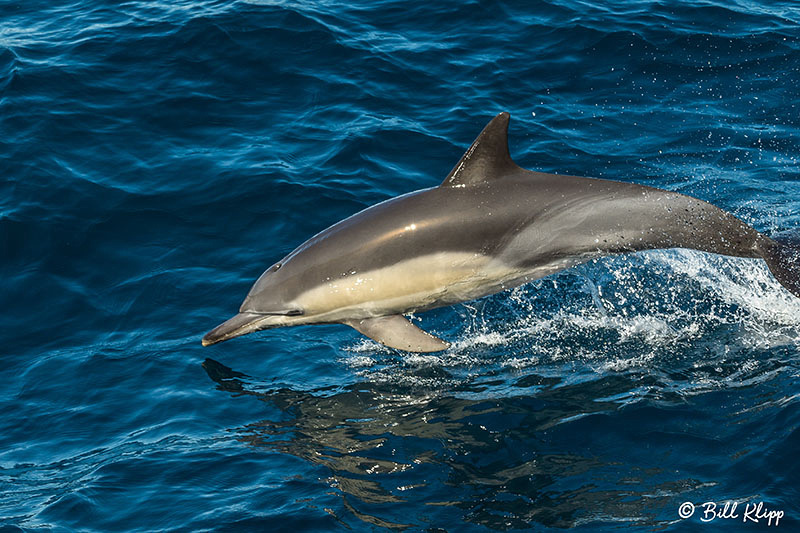 Common Dolphin, Sydney Harbor
Humpback Whale
Humpback Whale fluke
One day we took the ferry to Manly Beach a nice ocean side beach town

View from manly beach ferry as we leave Sydney
Manly Beach is popular surfing spot
Not all our Australian wildlife photography was in remote outback places. Just take a wander along the esplanade of Manly Beach outside of Sydney and you might find some comical looking Sulphur-Crested Cockatoos, foraging for nuts

Manly Beach, cute ocean side town with lots of shops and restaurants
There are many ways to love the Kangaroo, even in Fajitas
Sulphur-Crested Cockatoo, Manly Beach
Sulphur-Crested Cockatoos, Manly Beach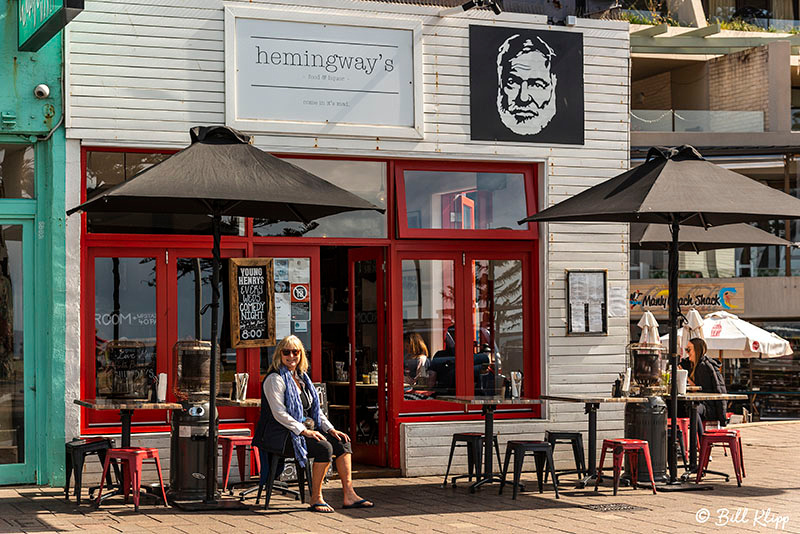 That Hemingway guy really got around. We have bumped into Hemingway stuff in Key West, Montana, Cuba, Spain and Africa to name a few places.
Sulphur-Crested Cockatoo, Manly Beach

Brisbane Harbor lights
Brisbane's waterfront is totally open space, filled with parks, walking and biking trails and several man-made public beaches and pools.
Sunset over Brisbane Harbor.
It's an Australia Blog so i had to include a few more Koala. Lone Pine Koala Sanctuary Brisbane. We searched around Brisbane for some wild Koala but we only found them in a sanctuary.

Koala, Lone Pine Koala Sanctuary Brisbane. Got to love those little Koala, so glad we got to find the little cuties in the wild when we were at Kangaroo Island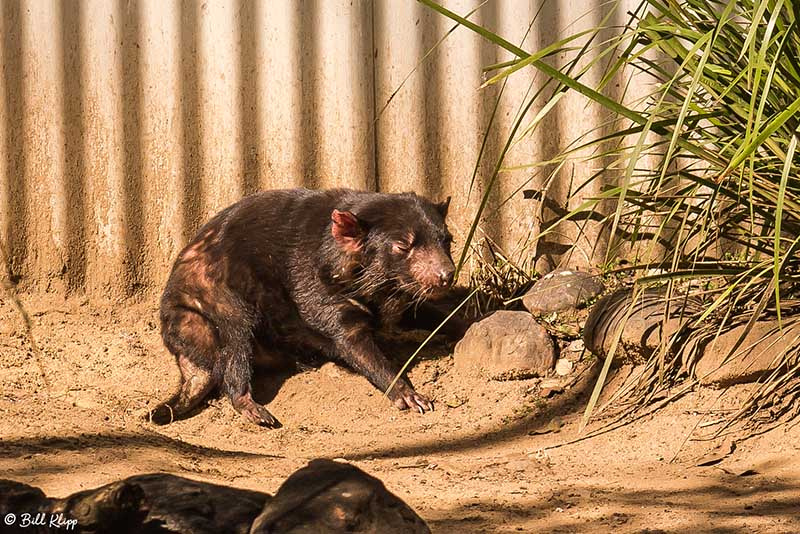 Tasmanian Devil, Lone Pine Koala Sanctuary Brisbane. We were not able to find one of these creatures in the wild as their population has been hammered and threatened with extinction due to the spread of Devil Facial Tumour Disease
Southern Cassowary, Lone Pine Koala Sanctuary Brisbane. This very prehistoric looking flightless bird is the size of an Emu or Rhea
Cairns City Park. In all the big Australian cities we visited there seemed to be lots of public open space especially along the waterfront
Cairns Marina
Sydney Harbor

Sydney Harbor
Quantas Lounge pancake ATM -- Click above photo to see video

THE END
On our next adventure we explore the unique and strange flora and fauna of Madagascar, stay tuned....
If you missed the first four Chapters of my "Australia Wanderings" blog, click below:
Australia Wanderings I July 2018: "The Outback"
Australia Wanderings II July 2018: "Tasmania"
Australia Wanderings III July 2018: "Lizard Island to Uluru Rock"
Australia Wanderings IV July 2018: "Kangaroo Island"

For more photos visit Bill's Wildlife website at: Wildlife Photos
© Bill Klipp 2018
All Rights Reserved Bill Klipp
* Any use of these images requires the prior written permission of Bill & Linda Klipp the photographers, no other uses of any kind including print or electronic are permitted without the prior written permission of the photographer.