"Live Where You Play" – Is Discovery Bay's motto and as a water based community there are lots of opportunities right outside our back door to be active and have all round non-stop fun times and summertime is when most of the play occurs. Maybe I'm just getting older but it sure seemed like a short and less hot summer to me, and now with Labor Day behind us and the fall rains already starting summer is starting to seem like a distant past. So to celebrate another fun summer on the Delta I thought it might be fun to take a look into the rear view mirror to revisit some of Summer's Fun Times on the Delta.
(A periodic photo blog of our Discovery Bay and Delta Wanderings)
Hydrobikes seems to be a new craze on our waterways. Our sloughs are ideal for these fun toys. They are very stable, easy to ride and provide as low impact way to get some exercise while exploring the sloughs of Discovery Bay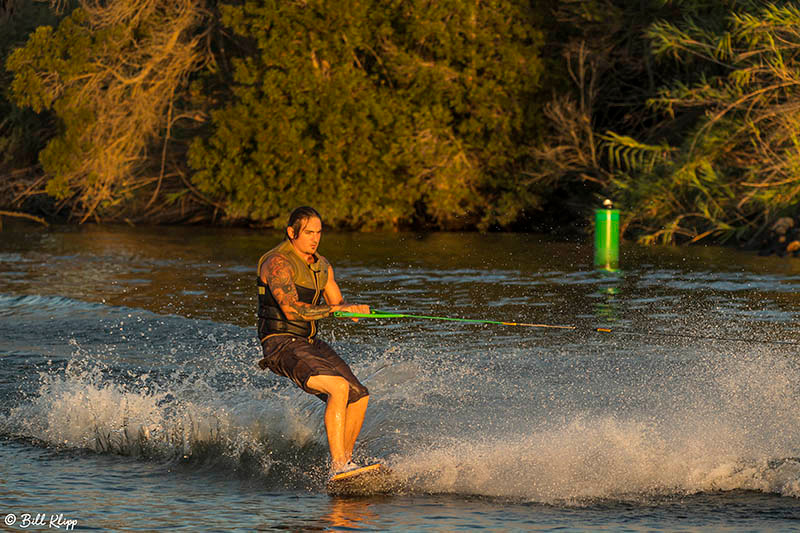 Riding the board with just sneakers, no bindings
Getting ready to approach the rail
BTW the lack of bindings didn't seem to help when exiting the rail, as it ended up as a head plant

Ultralight coming in for closer look

Discovery Bay Kids Fishing Derby --- Every year the Discovery Bay Community Foundation hosts a FREE family fishing derby for all kids 15 years of age and under. Looked like a fun time and the kids were pulling up fish left and right.
Truly a family affair as the Marina docks were filled with young fishermen
Nice Catch!
Only two years in the making this year's turn out was huge especially given how hot it was.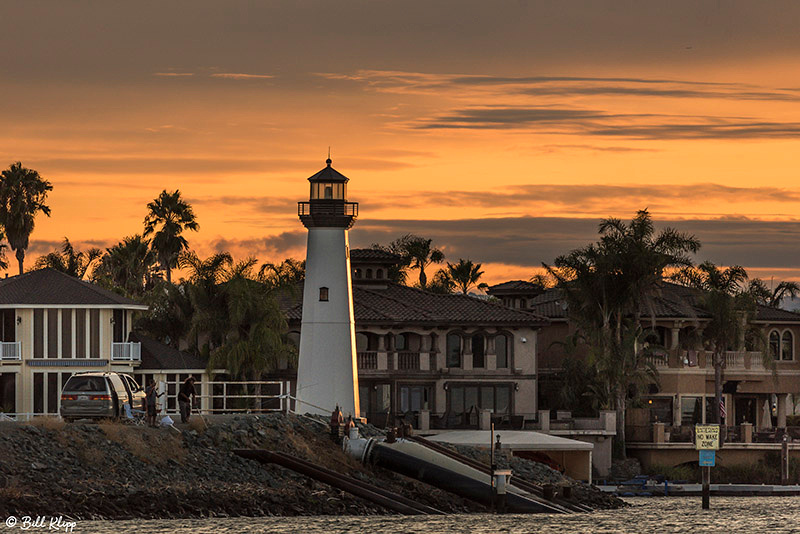 Sunset at the Discovery Bay Lighthouse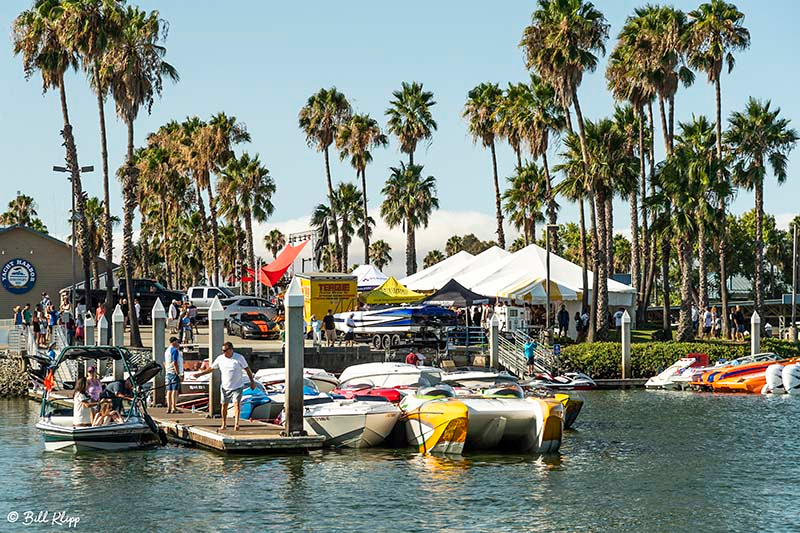 Every August the Marina fills up with big power boats for the Annual Big Cat Poker Run


It's almost parade like as the power boats leave the Marina on their way to the Big Cat Poker Run
The Marine Sheriff leads the pack
And off they go to the far reaches of the Delta
A Patriotic Full Moon over Discovery Bay

What a peaceful scene
Clouds --- sometimes the best scenes at sunset is not looking west towards the sun but looking in the opposite direction at the clouds. The other night was one of those nights as the skies turned from yellows and oranges to pinks and pastels.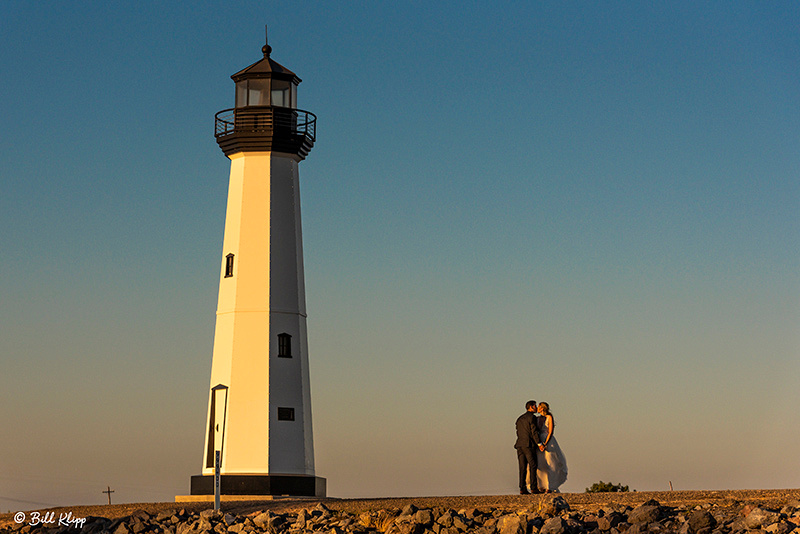 Lighthouse Bride -- I have no idea who they are but we wish them a Lifetime of Happiness!!!!
The rope swing on Kellogue Creek harkens back to days of simplier times on the Delta
Unfortunately some time after this scene someone cut the rope
We got our first stand up Paddle Board (SUP) about 8 years ago and it seemed unique, today they are everywhere in Discovery Bay
SUPs aren't just for the young ones
Recently I looked out my kitchen window to see this guy zipping by on a motorized electric paddle board. First time I saw one in Discovery Bay. Maybe a new craze?
They come with many names like; Hydroflying, flyboarding, jet shoes, water jet pack. I just call them Cool! Connected via a hose to a the jet out-take of a wave runner which provides the propulsion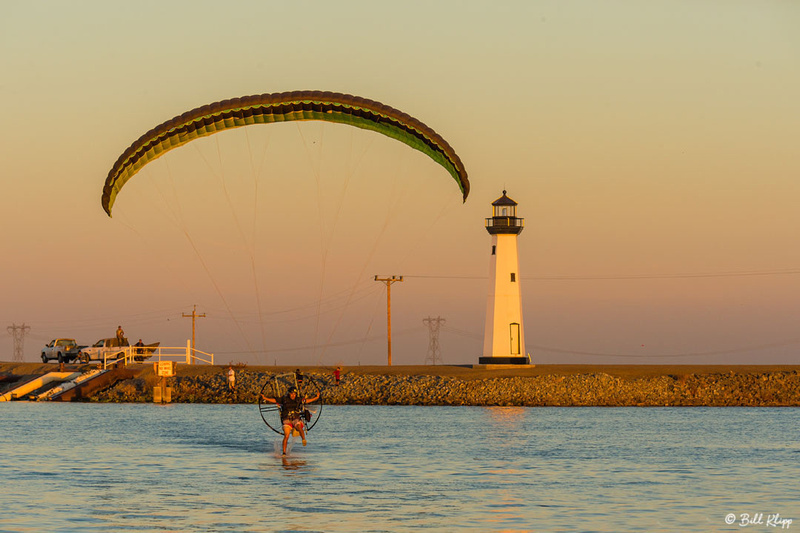 If you hear the sound of a big fan in the sky it could be one of our neighbors doing aerial aerobatics with his Paramotor or Paraglider. Not all the fun activities in the Delta are water based
Gliding into the sunset
The go to sport on the Delta used to be Water Skiing, then Wake Boarding seemed to take over, now Wake Surfing is rapidly climbing in popularity, that is if you can afford a $75k-$100k boat
Most start with a real short rope right behind the swim deck. Then with some practice the surfer tosses the rope back to the boat and just rides the wake curl.

Personally I hate these slow moving giant wave generators which wreck the waters for many other activities especially given our narrow waterways.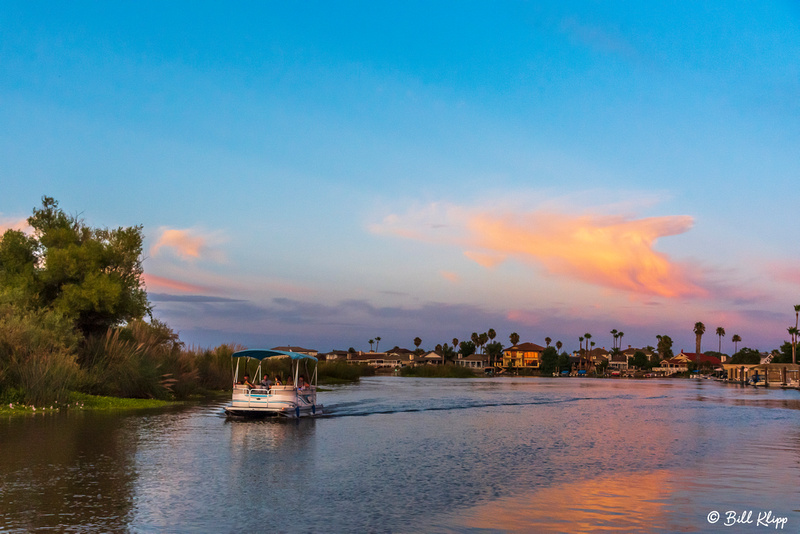 A sunset peaceful cruise through the neighborhood
The Boardwalk Grill, nothing better than being able to take your boat to lunch or dinner
Mt. Diablo Sunset
Night-time comes over the Discovery Bay Marina
You can't talk about the Delta without mentioning the awesome fishing we have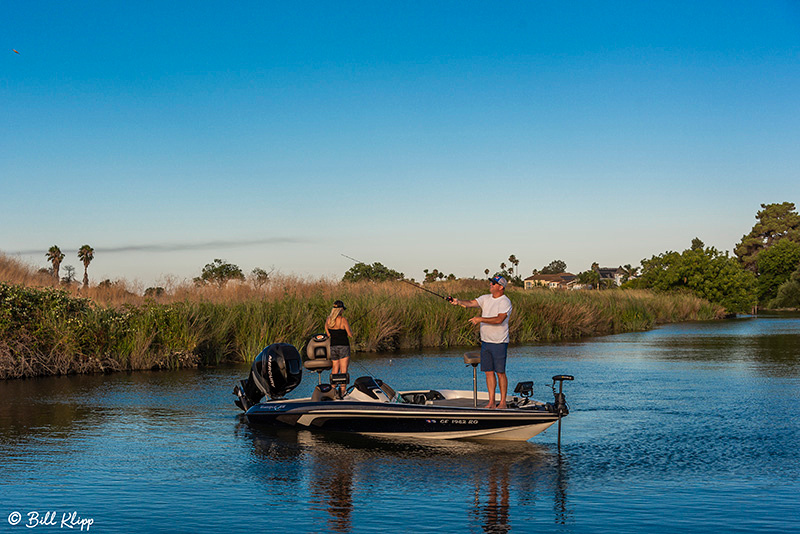 Four 400hp outboards. Really!
Some have the need for speed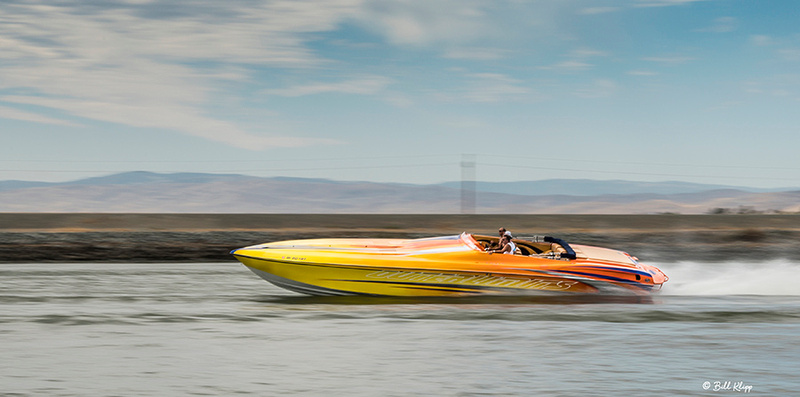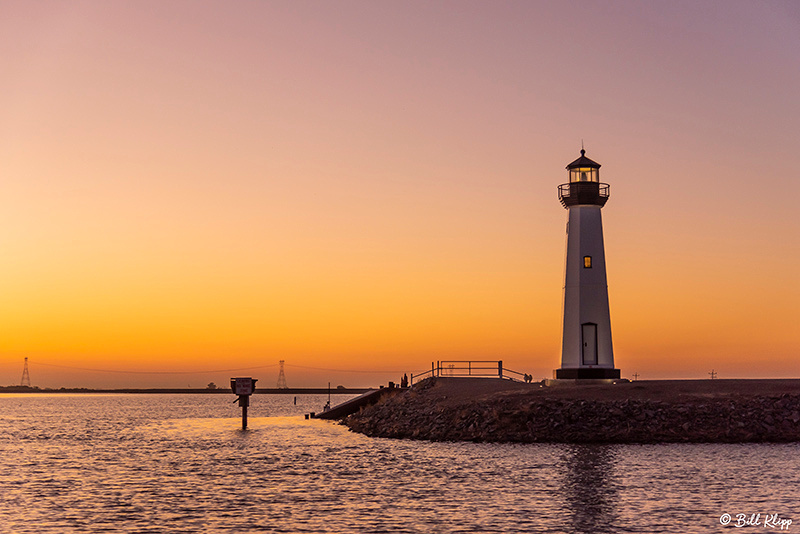 Give the kids a choice as to what to do behind the boat and Tubing is always high on the list

Ah! I remember the days when I subjected my self to such abuse in the name of fun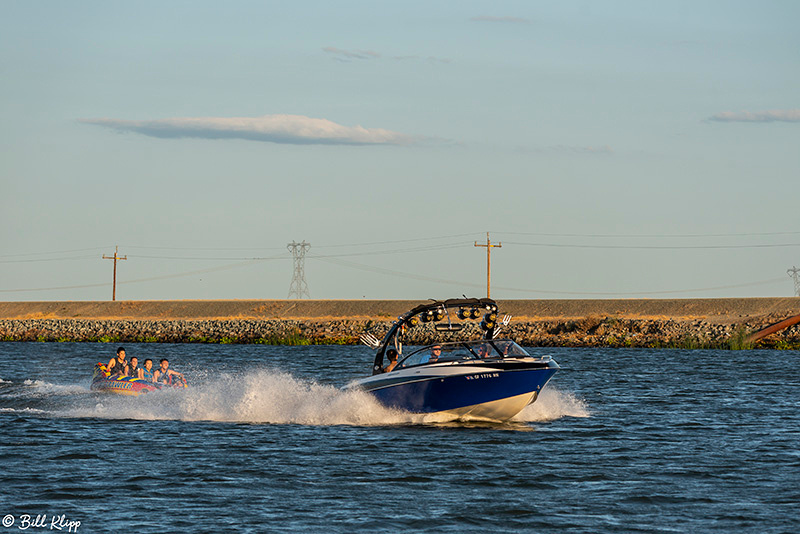 It continues to amaze me how big some of these tubes have gotten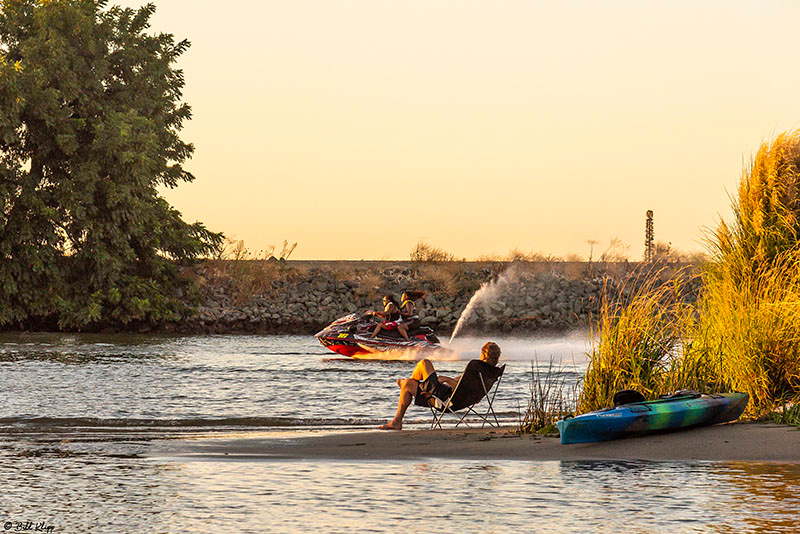 Sometimes it's just best to sit back and enjoy the views
Riding the levees
Those windless, dead calm days make for some great reflections.
but sometimes tubing can be a quiet relaxing time
A family visiting from New Zealand hit the Delta for some barefoot skiing
Looks like a sunset from the tropics
Discovery Bay Country Club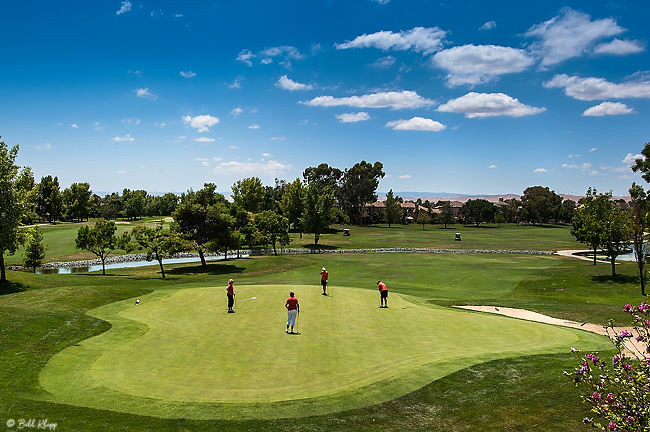 Not all the fun activities in Discovery Bay take place on the water
Now that is one strange looking vehicle. Given the headphones I suspect not alot of thoughtful conversation goes on in that boat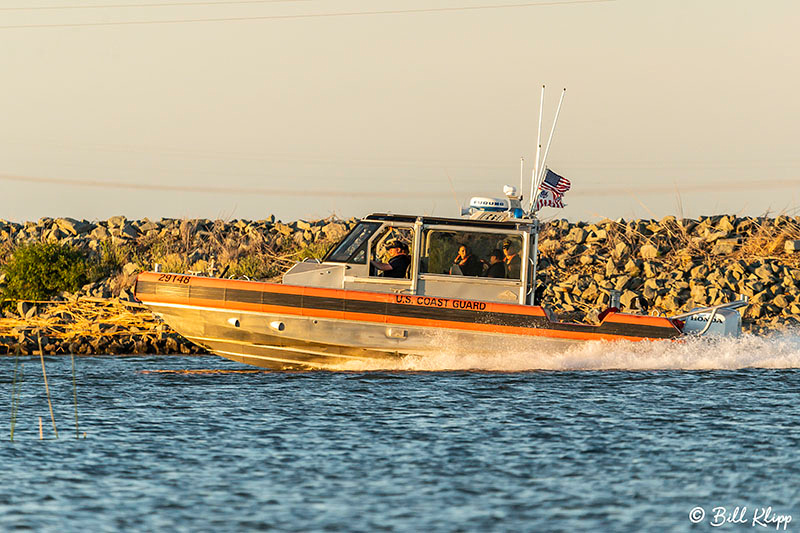 Coast Guard on the move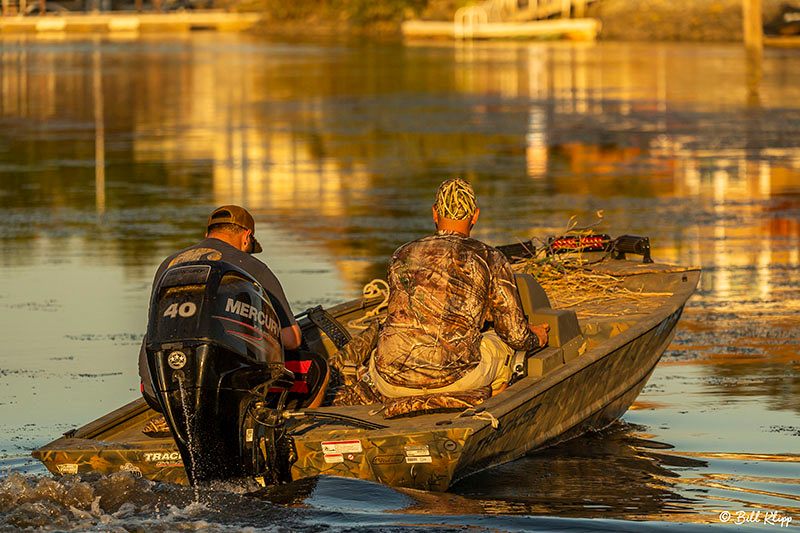 At first I thought they were fishermen till I saw the gun cases in the boat, it must be duck hunting season
Nice way to get around the Delta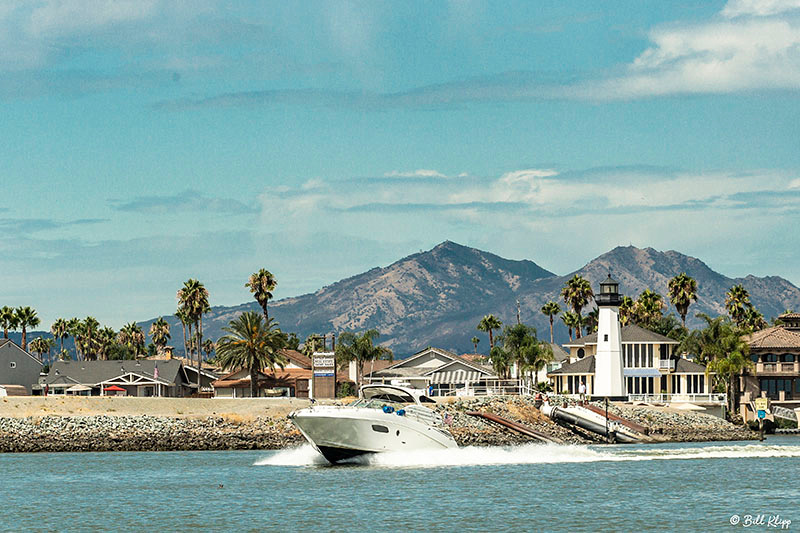 OOPPS!


No Towing Involved??? --- The fast water section of Indian Slough is a "Special No Tow Zone" on holidays and summer weekends. This guy was wake surfing behind a boat and No Tow Lines were used. Did he violate the NO Tow Zone? Interesting question.
Bonehead Boaters --- An ongoing series dedicated to Yahoo and Moron Boaters who ignore boating laws, regulations and general common sense, and who operate water vessels with total disregard for their safety and those around them. Especially timely given that two people recently drowned in Discovery Bay, reminding us the dangers of the water. Accidents waiting to happen...
Children towing children without a spotter or flag. Where are their parents? illegal & dumb
Fishing, throw netting and hanging out on the swim deck while the boat is under way, illegal & dumb
What's with these people water skiing in the 5mph zone, couldn't they wait a 100 feet to put in?
Then after the skier took off inside the 5mph zone this moron figured he should too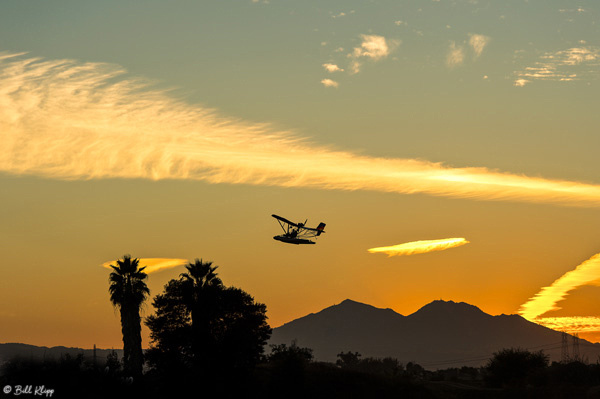 Good bye summer, welcome fall
If you missed my last "Delta Wanderings" #2 blog post -- Click Here: Delta Wildlife Guide
For more photos visit Bill's Discovery Bay & Delta website: http://DiscoveryBay.me
© Bill Klipp 2019
Check out my online Photo Website at: http://www.DiscoveryBay.me or http://www.wkimages.net
http://www.videos.wkimages.net / All Rights Reserved Bill Klipp
* Any use of these images requires the prior written permission of Bill Klipp the photographer, no other uses of any kind including print or electronic are permitted without the prior written permission of the photographer.