Rain or shine the party must go on, it was an on / off rainy day but the skies held out for a fun packed evening Tutu party at Mangos while Captain Tony's attracted all things plaid or not. Other Tuesday festivities included the amazing 32nd Annual Headdress Ball ("Animelistic Head Trip"), Tighty Whitey Party, Pink Bras & Claws party and a Midnight's Dream – Pints & Pixies party to name a few. While the weather may have dampened the crowd's numbers it didn't dampen their enthusiasm or costume creativity.
(Note this is not for shy or prudish as Fantasy Fest is clearly an Adult only event. Must be over 18 to enter)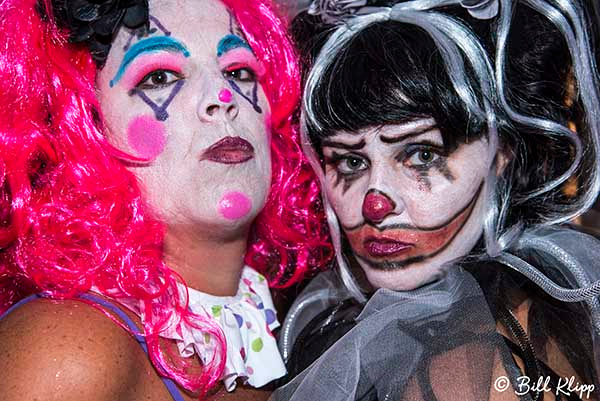 Zombie Ride Video: http://youtu.be/OGg_qj_JQLw
© Bill Klipp 2014 Key West's Fantasy Fest 2014 "Animeted Dreams & Adventures"
Fantasy Fest online Photo Gallery: http://www.FantasyFest.me , Note: This photo gallery contains nudity, must be over 18 to enter
Check out my online Photo Website at: or http://www.wkimages.net , http://www.videos.wkimages.net / All Rights Reserved Bill Klipp
* Any use of these images requires the prior written permission of Bill Klipp the photographer, no other uses of any kind including print or electronic are permitted without the prior written permission of the photographer.