The tropical oasis of Little Palm Island sits in the Atlantic Ocean a few miles north of Looe Key Light at mile marker 28 in the Florida Keys. As you cross Little Torch Key turn onto Pirates Road to catch a classic wooden launch for the short boat trip out to this 5 acre tiny island with 28 exclusive suite like bungalows most with a Polynesian flair. This exclusive Noble House resort was called by Travel & Leisure magazine "Florida's most secluded and romantic retreat. South Seas-style idyll set along a white sand beach."


Little Palm has more amenities than most mega resorts albeit on a small scale. With no telephones, televisions or alarm clocks, there are plenty of activities to fill the day, but lounging on the white sand beach seems to be the most popular choice. As you sit on the beach you can watch a virtual nature parade of wildlife as shore birds, crabs and other animals wander the shallows at low tide. The only real worry while relaxing on the beach is to protect your food and drink from the rare endemic tiny Key Deer which periodically wander by hoping to snag a handout. Beyond relaxing poolside or on the beach one can go kayaking, paddle boarding, sailing, flats or deep sea fishing, snorkeling or diving at Looe Key Reef, exploring nearby nature preserves on mini motor boats or take in some spa treatments and fine dining.
Our visit to Little Palm this time was to partake in Sandbar Sessions for a step back in time to see Jefferson Starship in a tropical intimate setting. With a stage set up on a small spit of sand the outdoor sandy dining area was transformed into a living room like setting with couches and comfortable arm chairs. What could be better than lounging in an overstuffed chair with your feet in the sand as you sip fine wine while listening to some awesome music. With only 90ish guests it was like a private concert in your living room. I suspect we will try this again next season.
Jefferson Starship playing at Sandbar Sessions
On the way to little Palm Island, cocktail in hand
Main ferry dock
The endemic miniature endangered Key Deer
Great Egret with catch of the day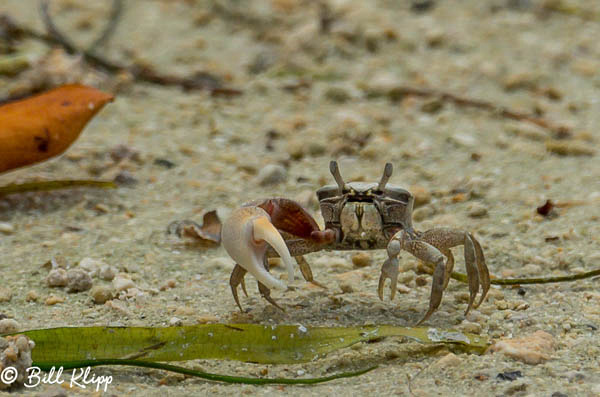 Ghost crabs scurrying along the beach
"Ghost Crab Ballet" As the tide recedes along one of the many remote islands of the Florida Keys the emerging sands become a stage for countless numbers of Ghost Crabs in a seeming dance. As they pick through the sand, scurry about and salute each other they are always aware of the dangers that lurk about...

Great White Heron, just missed catch of the day
Cormorant
No fear of humans
Pre-show champagne on our porch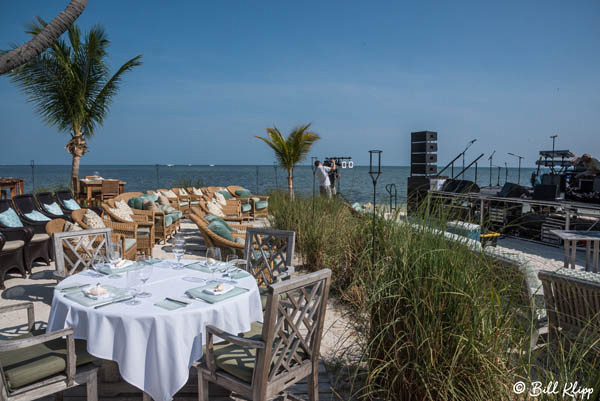 Setting up Sandbar Sessions
Concert on the beach
Linda with Key West friends Jack & Melissa
This looks like a good place to watch the show
Dinner before the show
Dining with a view
One of several dining distractions

Let the show begin
Awesome venue
David Freiberg & Cathy Richardson
Cathy Richardson on guitar with lead vocals & Donny Baldwin on drums
"Somebody to Love" video with Cathy Richardson, Check out the original(1967) with
Jefferson Airplane and Grace Slick: https://www.youtube.com/watch?v=myVzaR8cmDA
Founding member David Freiberg (77 years old) on guitar
Donny Baldwin on drums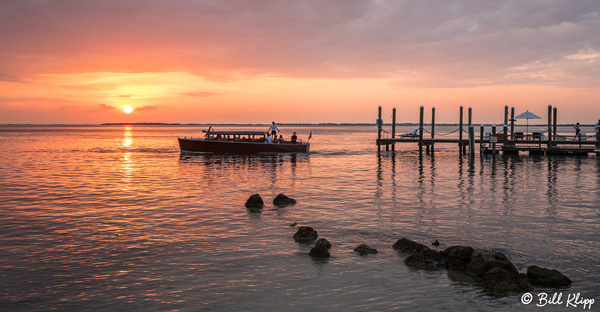 See Bill & Linda Klipp's online Photo Website at:
http://www.KeyWestPhotos.me http://www.wkimages.net / All Rights Reserved Bill & Linda Klipp
* Any use of these images requires the prior written permission of Bill or Linda Klipp the photographers, no other uses of any kind including print or electronic are permitted without the prior written permission of the photographer