(Part I of "Australia Wanderings" highlights our wanderings into Queensland's Outback )

This summer our "Wanderings" took down under to Australia for a month-long photo expedition exploring the eastern regions of the continent. We planned our trip in 2 parts, the first part started in Brisbane and with two guides from Tropical Birding Tours we headed out by car deep into the Queensland's remote outback in search of the many unique and strange mammals and birds that call Australia their home. After a couple of weeks in the outback we headed to Australia's far south to Bruny Island one of Tasmania's many little coastal islands.
The second part of our trip was in deep contrast to the first as we stepped up from 5+ hour driving days and outback type "Bate's Motel" lodging to an upscale private National Geographic Expeditions itinerary with two traveling friends. Starting in lovely Sydney we flew up to Lizard Island in the northern reaches of the Great Barrier Reef, then to the dry, hot, red dirt desert landscape of Uluru Rock (aka Ayers Rock) before heading south again to the wildlife rich Kangaroo Island, ending our trip back in Sydney.
All in all our we had an awesome first visit to Australia and hope to get back to explore the western regions of this wonderful country.
As we Wandered through Australia's Outback we found ourselves among the Macropods
Red Kangaroo the largest of the Kangaroos, kind of dog faced
Kangaroos also known as Macropods (big foot) are the largest of the marsupials with Red Kangaroos weighing in at over 200 lbs and attaining over 6 feet in height. All Kangaroos have short hair, powerful hind legs, small forelimbs, big feet and a long tail. They have excellent hearing and keen eyesight and are famous for their means of locomotion: hopping! They can reach speeds of 40mph, and can leap over 25 feet in a single hop. Their muscular tail is used for balance when hopping, and as another limb when moving about.
Western Grey Kangaroos, they are most often found at night time feeding in the grasslands. The males are sometimes called stinkers due to their strong curry like odor.
Eastern Grey Kangaroo roam the forests of Australia and Tasmania and prefer to live among the trees, though they do take to open grasslands for grazing.
Eastern Grey Kangaroo, the young are called Joeys and spend their early life in Mom's forward facing pouch. Notice the Joey's legs and tail sticking out of her pouch. Females are known as 'flyers' or 'does' while males are known as 'bucks' or a 'boomers' (hence the nickname of the Australian men's basketball team, the Boomers). They live in social groups called mobs.


Whiptailed Wallaby (aka Pretty Faced Kangaroo) The most obvious difference between the Wallaby and the Kangaroo is size. Kangaroos are generally much larger than the Wallabies. Kangaroo has more height between its ankles and knees, which makes its legs seem out of proportion to its body. The Kangaroo's legs are built for speed on open terrain while the Wallaby's more compact legs are built for agility in forested areas.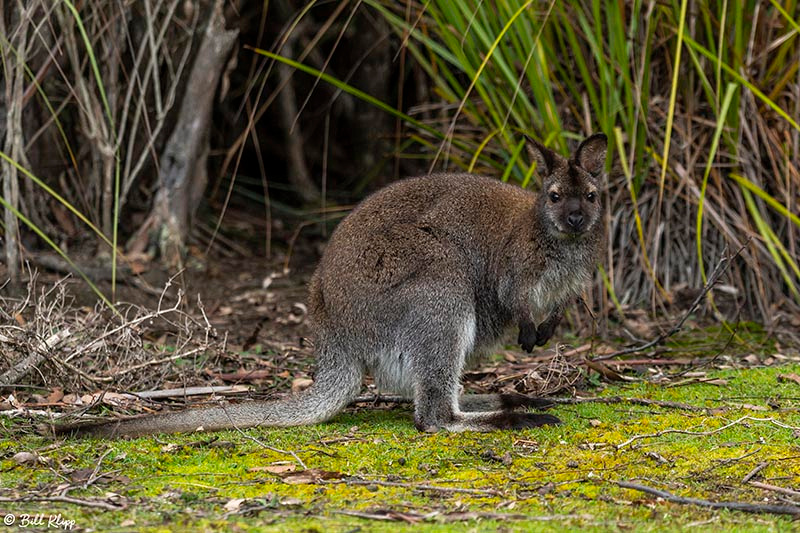 Swamp Wallaby also known as a Black Wallaby are found in eastern Australia and are typically solitary animals, although they sometimes found feeding in groups. We found them on Bruny Island in Tasmania feeding in large mobs.
Swamp Wallaby, these guys are typically under 3 feet tall and weigh 20-45 lbs
Red-Necked Pademelon are even smaller than their Wallaby cousins coming in at only 12-24 inches and weighing 10-15lbs.


Red-Necked Pademelons are forest-dwelling marsupials living in the eastern coastal region of Australia
Brushtailed Possum. One night in Lamington National Park we spotlighted this guy high up in the tree tops munching on some leaves. These guys are the the most widely distributed of the large possum species and inhabit woodlands and open forests. They usually make a home in the hollow limbs of trees and are also known for making their homes in roofs of houses and sheds in suburban areas.


Australian Pelicans, Goondiwindi. One good looking Pelican widespread on freshwater, estuarine and marine wetlands and waterways including lakes, swamps, rivers, coastal islands and shorelines. We found these guys pretty far inland on a small lake.
Bowra Sanctuary nature reserve near Cunnamulla, western Queensland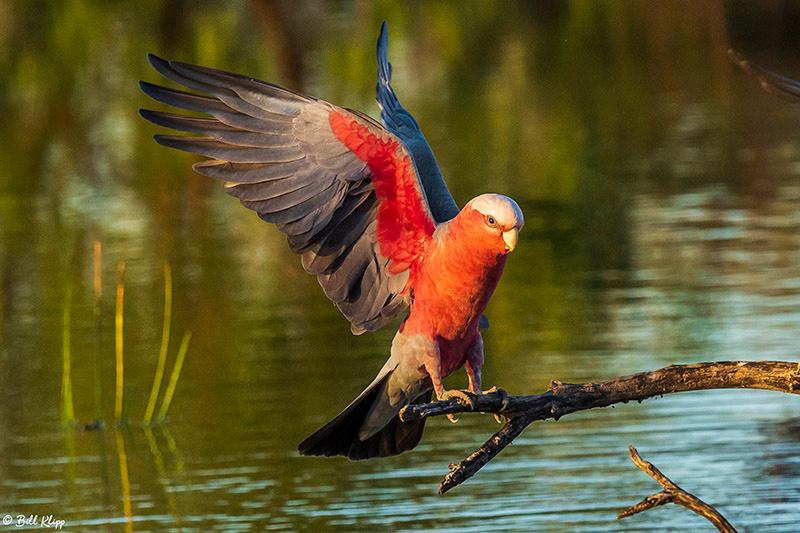 Galah also known as the rose-breasted cockatoo, Galah Cockatoo, Pink and Grey Cockatoo or Roseate Cockatoo.

Galahs are one of the most common and widespread cockatoos, found in open country in almost all parts of mainland Australia. We were hanging out by a small pond and a flock numbering in the hundreds swooped in for a late afternoon drink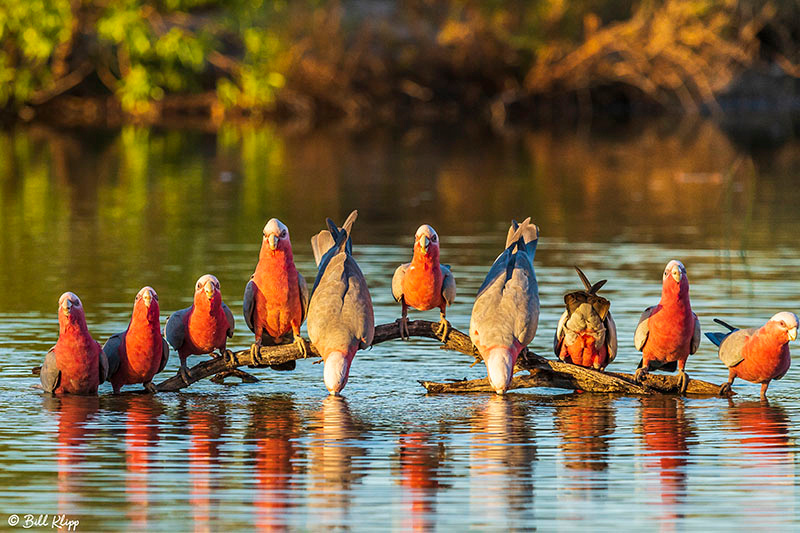 Galahs
Laughing Kookkaburra, Warwick. Native to the eucalyptus forests of eastern Australia these guys are the largest members of the Kingfisher family. Unlike other Kingfishers which are often seen plunging into water to snag a fish these guys rarely eat fish, preferring insects, rodents, frogs and snakes.

King Parrots relatively unknown outside Australia, these guys sometimes find themselves in the pet trade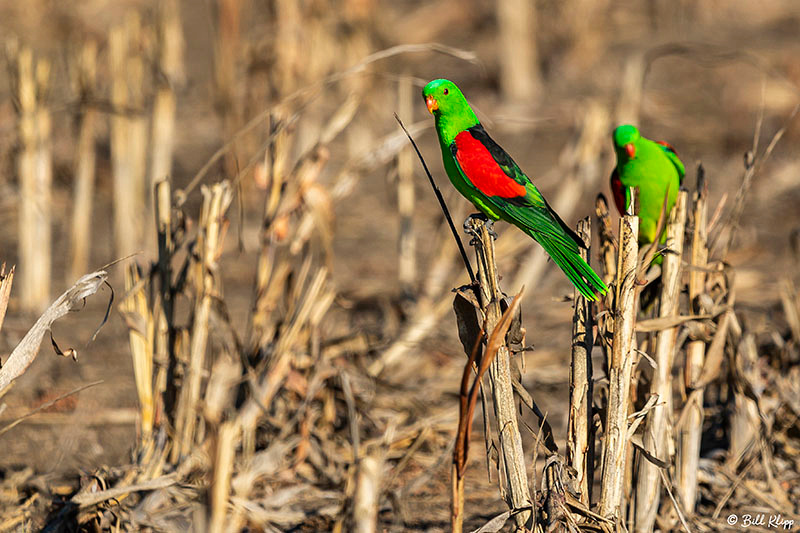 King Parrots foraging in a corn field

O'Reilly's Rainforest Retreat in Lamington National Park. A great lodge on the top of a mountain in the middle of the national park. Lots of forest hiking trails and wildlife with some great scenic views. Well worth a visit.
Star Trails over O'Reilly's Rainforest Retreat
Linda headed off for a hike into Lamington National Park

Regent Bowerbird, O'Reillys, Lamington National Park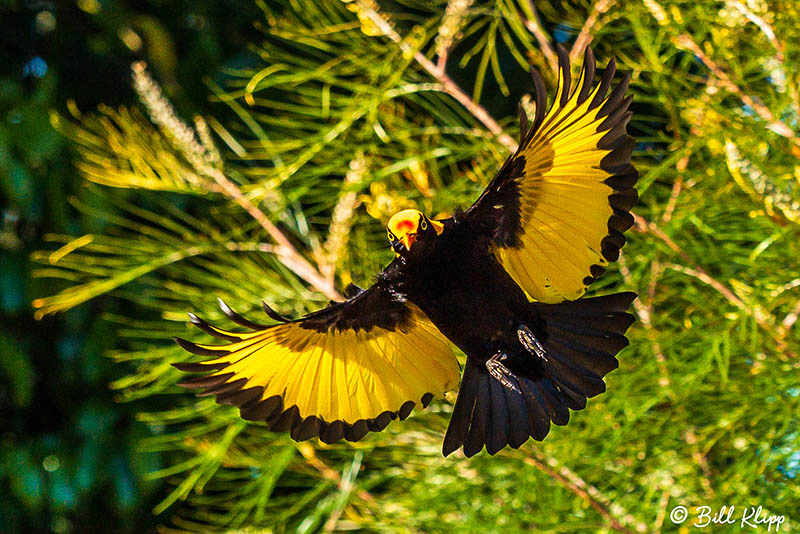 Regent Bowerbird, these guys are gorgeous



Australian Brush-turkey, Lamington National Park,
Checking the shot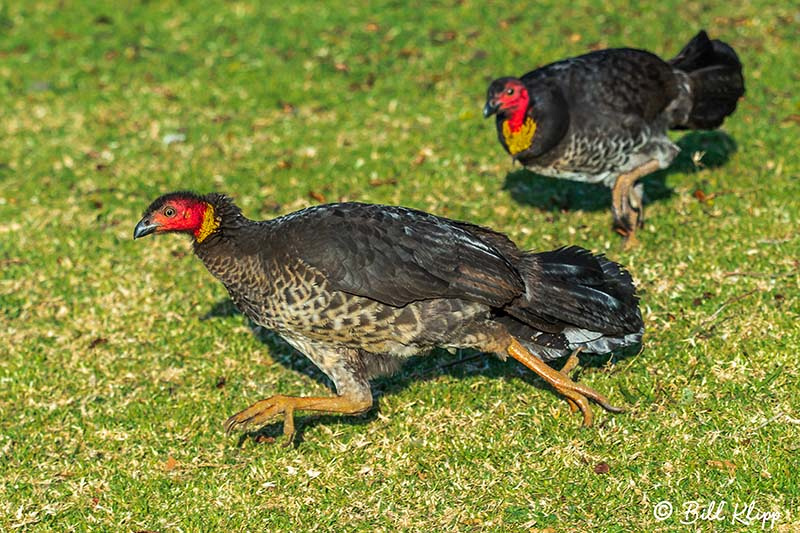 Australian Brush-turkeys are fairly widespread in eastern Australia often lurking in gardens making an awful mess as it digs up leaf litter, twigs and dirt.
Satin Bowerbird -- This rain forest cutie has an interesting story. The male builds a bachelor pad out of straw to hang out in and then collects Blue Objects to decorate around his pad. His goal is to attract a female to mate by having the best looking bachelor pad. On close inspection we found this one collected bottle caps, buttons, spoons, plastic straws and other miscellaneous objects but they must be blue. I stole one of his blue spoons and mounted it on my hat hoping he would swoop in and grab it back, but no luck this time.
He was pretty easy to find in the dark rain forest as you just need to look for a pile of "Blue" stuff scattered about.
Satin Bowerbird
Western Grey Kangaroo, Goondiwindi
Linda working it at Bowra Sanctuary nature reserve

Red Kangaroo, Goondiwindi
King Parrot (Male), Lamington National Park
Crimson Rosella, O'Reillys, Lamington National Park,


Male & Female King Parrots along with a pair of Crimson Rosellas, O'Reillys, Lamington National Park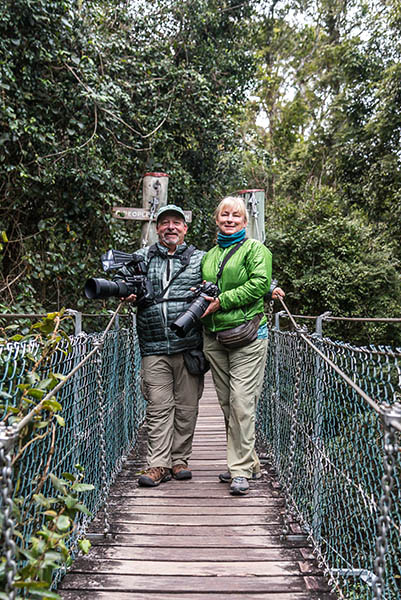 Some very cool elevated walkways in the tree canopy

Spinebill Honeyeater, O'Reillys, Lamington National Park. In addition to the long curved bill they have a long tongue used to lap up the nectar of flowering plants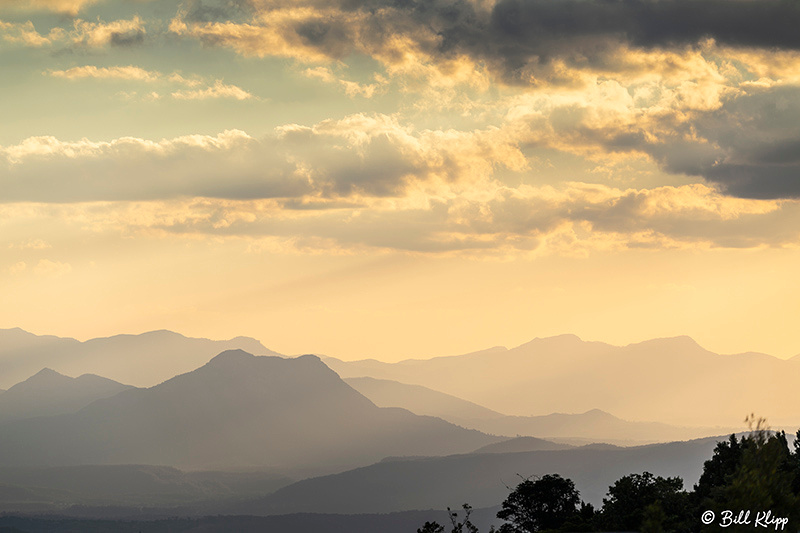 View from our room at O'Reilly's Rainforest Retreat
Short-beaked Echidna (spiny anteater), Goondiwindi, This strange creature was one of our target species so when we found this guy on the side of the road it was very exciting. Although we found another while hiking on Kangaroo Island. Like Platypuses, the 4 types of Echidnas are the only other monotremes (egg laying mammals) alive today. When approached they crouch down close to the ground and play dead hoping their spines will protect them
Variegated Fairywren (female)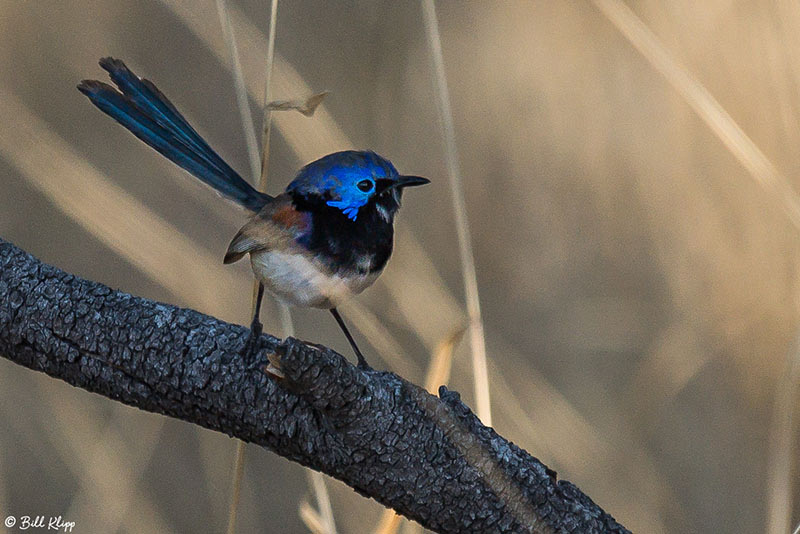 Variegated Fairywren (male)
Note the little blue tooth speaker which we used to attract birds to a specific perch to photograph. Our guide would say where do you want the bird, we would then look for a perch with good light and background and he would bring the birds right in, amazing.
Red-Capped Robin, Bowra Reserve. We drew this little guy to the perch with the speaker
Australia's Dingos (Wild Dogs) are not so popular with the Outback Ranchers
Our predawn drives were often hair raising as we swerved and zigged and zagged at highway speeds to avoid the Kangaroos, but not all drivers are successful. The most common car / truck accessory are "Roo Bars" on the front bumpers of the vehicle to protect the car in a Kangaroo crash. in our drives we literally saw hundreds of Kangaroo road kill.

Why did the Emu run across the road? Maybe to avoid ending up like the hundreds of Road Kill Kangaroos we passed.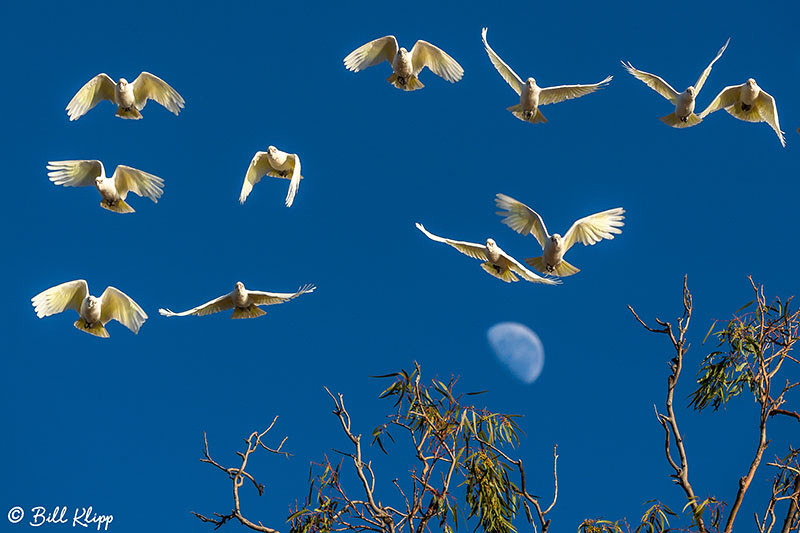 On our way out of the outback we stopped at Broadwater Lake for some early morning photography where we found huge flocks of thousands of Little Corellas

Little Corellas

Little Corellas
Black-Tailed-Native Hen, Bowra Reserve
Pacific Heron / White Necked Heron, Bowra Reserve
Pied Stilt, Bowra Reserve, Cunnamulla

Pink Cockatoo or Major Michells Cockatoo, Bowra Reserve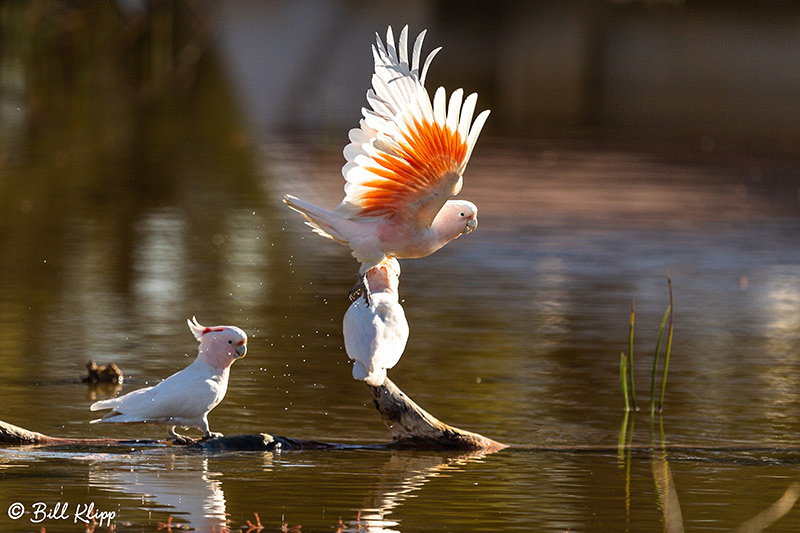 Pink Cockatoo or Major Michells Cockatoo, Bowra Reserve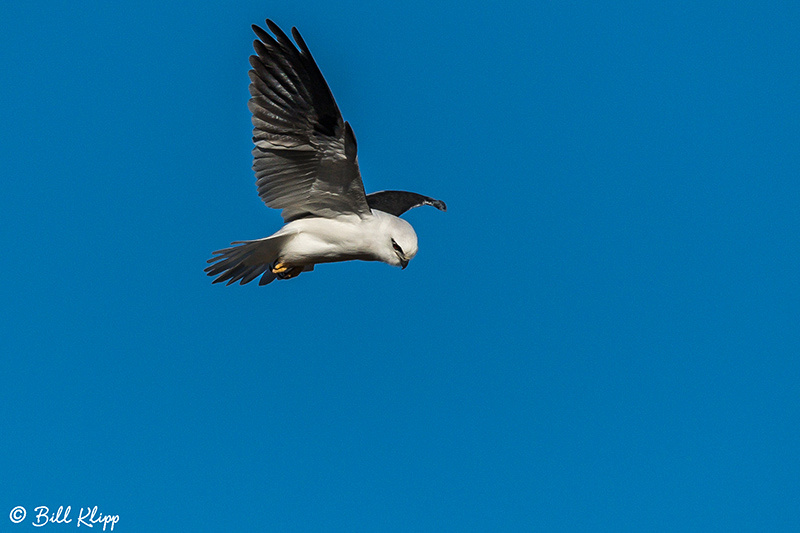 Black Shouldered Kite, Rangelands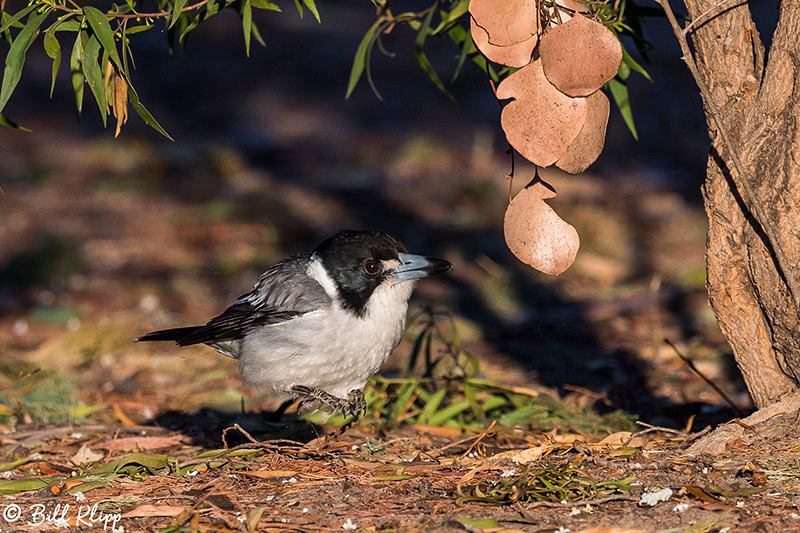 Eastern Yellow Robins, Lamington National Park

Red-Browed Firetail, Lamington National Park
Scaly-Breasted Lorikeets, Warwick. These members of the Parrot family are nectar eaters feeding mainly on native flowers such as bottlebrush and grevilleas using a unique brush shaped tongue. They also eat grains and seeds although they prefer sweet things.
Scaly-Breasted Lorikeet, Warwick
Mating Scaly-Breasted Lorikeets, Warwick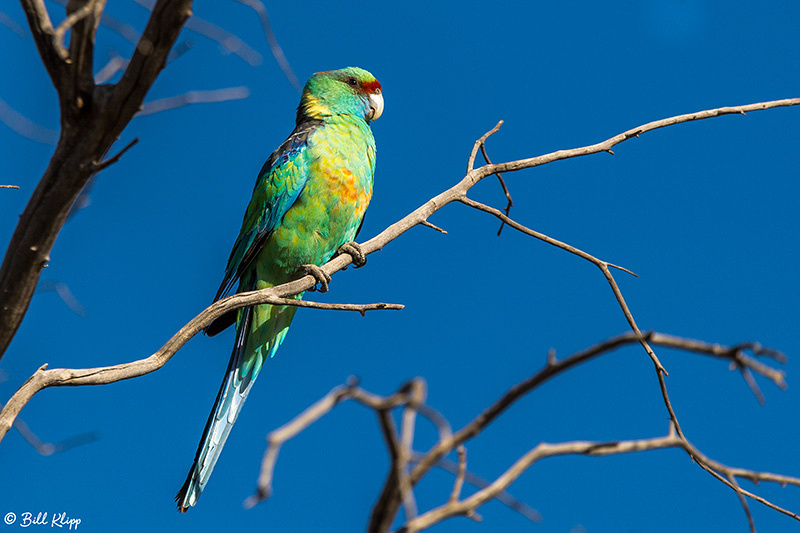 Ring Necked Parrot, Bowra Reserve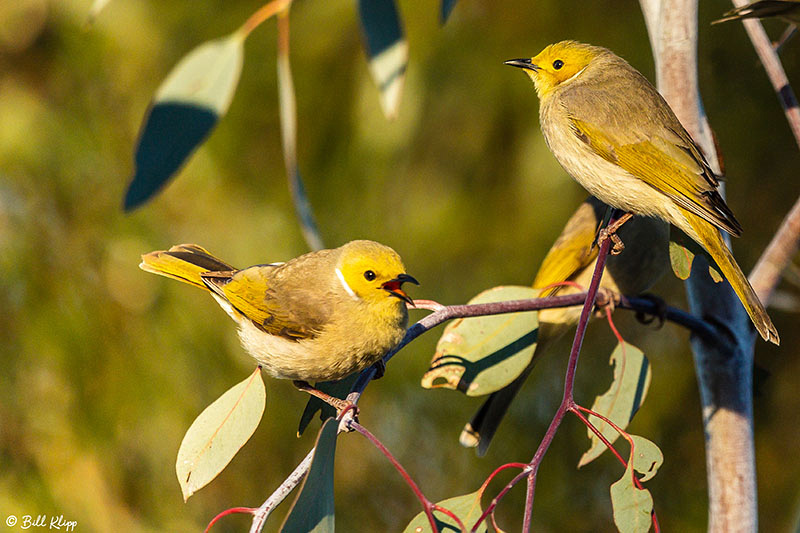 White plumed Honeyeater, Goondiwindi
Scaly-Breasted Lorikeet, Warwick
Eastern Grey Kangaroo, Broadwater Lake


Eastern Grey Kangaroo, Broadwater Lake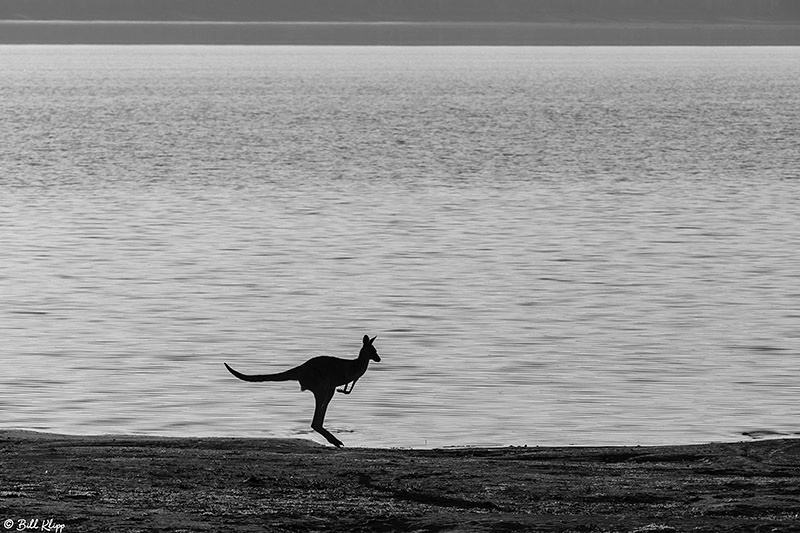 Eastern Grey Kangaroo, Broadwater Lake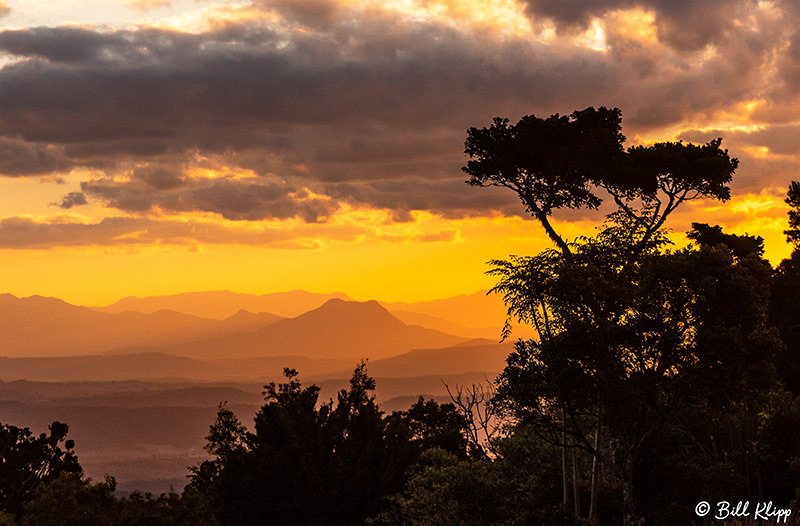 Sunset from O'Reilly's Rainforest Retreat, Lamington National Park
Next stop on our Australia Wanderings is the isolated island state of Tasmania off Australia's southern coast, known for its vast, rugged wilderness areas


Don't miss our next blog installment of "Australia Wanderings II" where I continue to share images in Part 2: Tasmania
For more photos visit Bill's Wildlife website at: Wildlife Photos
© Bill Klipp 2018
All Rights Reserved Bill Klipp
* Any use of these images requires the prior written permission of Bill & Linda Klipp the photographers, no other uses of any kind including print or electronic are permitted without the prior written permission of the photographer.