Oh! The weather was looking bleak coming into the annual Discovery Bay Yacht Club (DBYC) Lighted Boat Parade. As Parade weekend approached we were having rain on and off, mostly on than off, but as early Saturday evening approached it seemed to warm up and the winds disappeared revealing a maze of watery mirrors, perfect weather and backdrop for an awesome "Lighted Boat Parade". With the parade theme of "Christmas Reflections", the windless, mirror like sloughs queued perfectly. Unfortunately, the weather damped Parade participation creating a very short, but nice, parade of less than 10 boats.
Delta Wanderings Photo Gallery: http://www.DeltaWanderings.com
(A periodic photo blog of our Discovery Bay and Delta Wanderings)
Santa's Sleigh one of the Parade favorites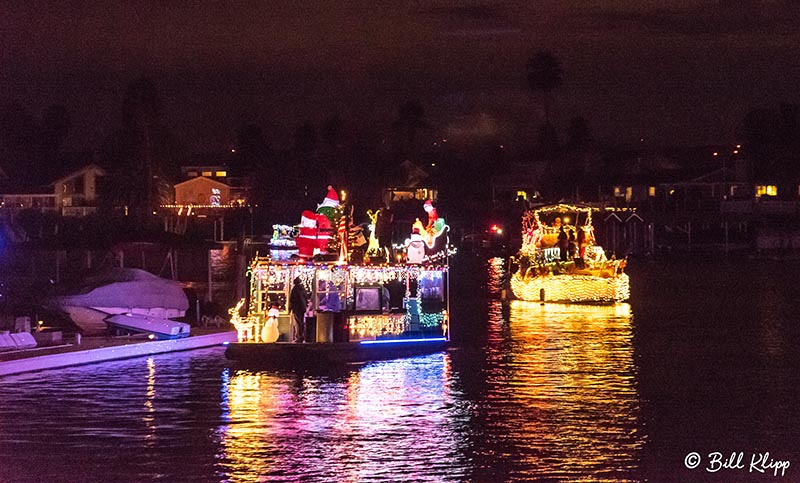 It just so happen we were hosting an annual Christmas party with some old friends and our Bay was off the Parade route, but armed with our Ugly Christmas Sweaters (our party theme) and sufficient quantities of Holiday Libations we marched off with a few chairs under arm to one of the few remaining vacant deep water lots near our house and cheered on the Parade.
Well Done DBYC !!!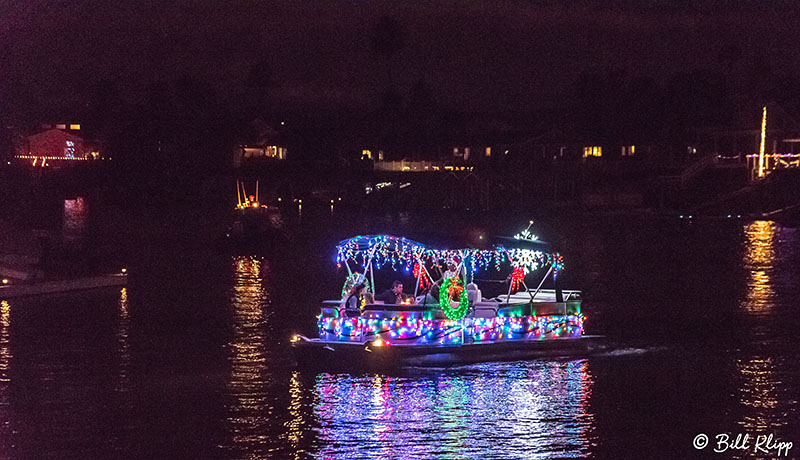 The first festive aquatic vessel was the local favorite "Rosemarie" led by Captain Morgan.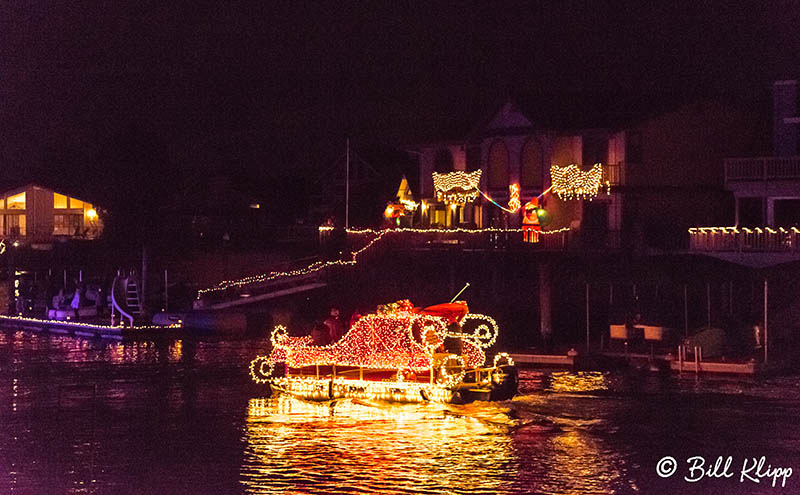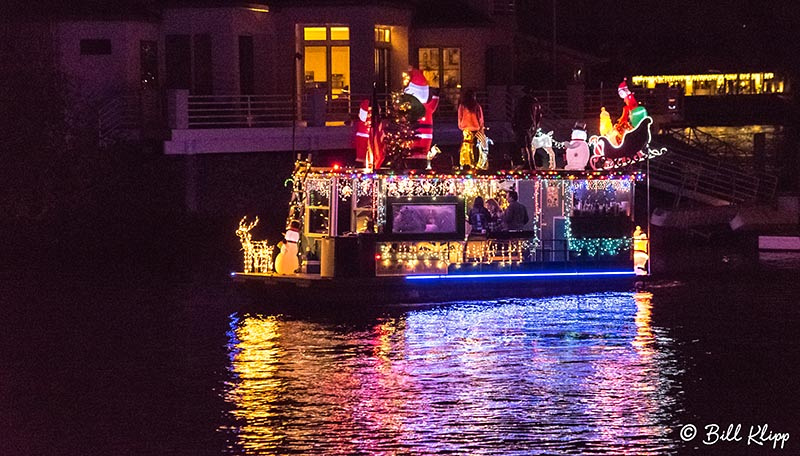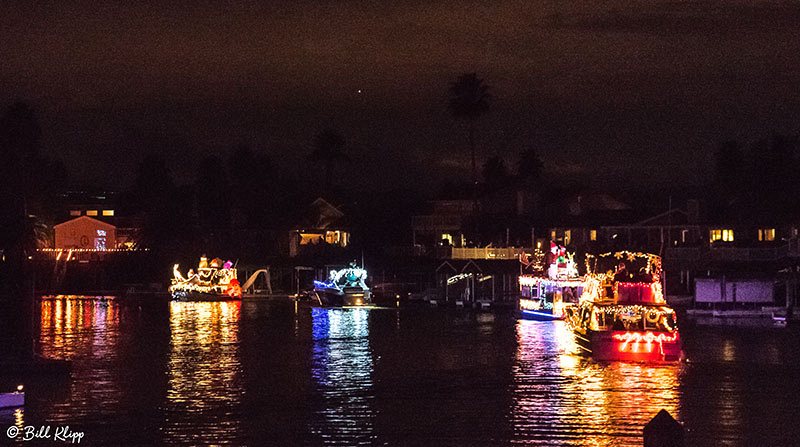 Whether by boat or land a good time was had by all... Merry Christmas

If you missed my last "Delta Wanderings" blog post check it out at: http://billklipp.zenfolio.com/blog/2016/12/delta-wanderings-xxvii---Delta-Aquatic-Mammals
For more photos visit Bill's Discovery Bay & Delta website: http://DiscoveryBay.me
© Bill Klipp 2016
Check out my online Photo Website at: http://www.DiscoveryBay.me or http://www.wkimages.net
http://www.videos.wkimages.net / All Rights Reserved Bill Klipp
* Any use of these images requires the prior written permission of Bill Klipp the photographer, no other uses of any kind including print or electronic are permitted without the prior written permission of the photographer.