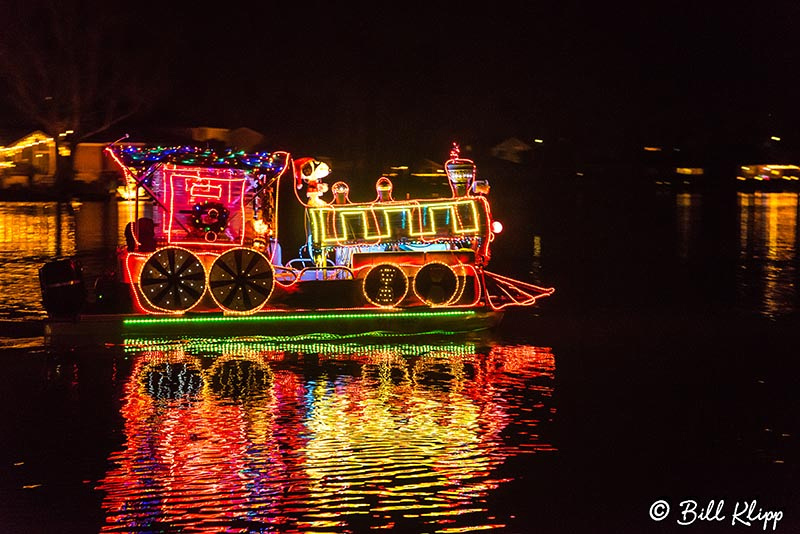 "Tis the Season" – Another festive weekend of Lights, Decorations and Holiday Cheer in Discovery Bay with the annual Willow Lake Lighted Boat Parade and the Discovery Bay Yacht Club's Kids Christmas party
Delta Wanderings Photo Gallery: http://www.DeltaWanderings.com
(A periodic photo blog of our Discovery Bay and Delta Wanderings)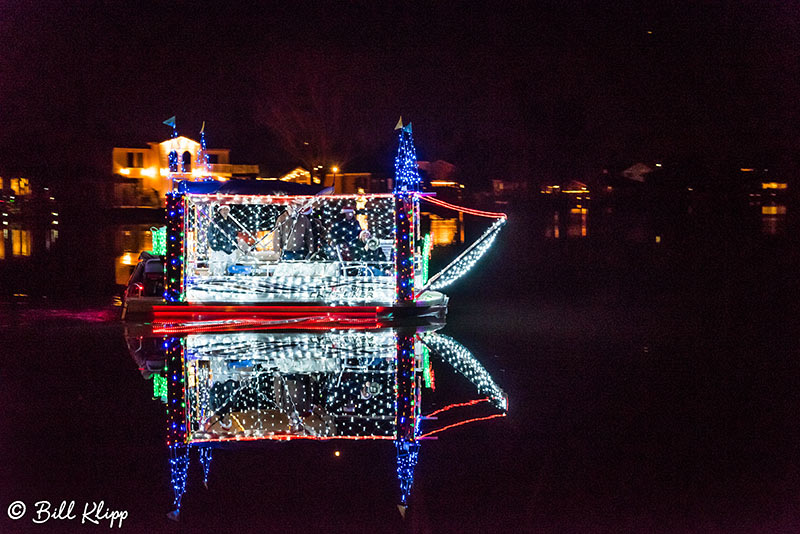 A brisk, windless evening was the perfect setting to the annual Willow Lake Lighted Boat Parade and the Lake residents didn't disappoint with maybe their best ever Lighted Boat Parade. Over a dozen extremely lit and decorated boats slowly snaked their way around Willow Lake to the cheers of hundreds of partiers set up along the shoreline.
Not well known to many in Discovery Bay is the land locked Willow Lake, a community within a community with it's own community spirit. Being a deep water resident the Lake is somewhat of a mystery to me and many others in a town whose motto is "LIVE WHERE YOU PLAY". I always assumed boating in Willow Lake was restricted to canoes, kayaks, paddle boats and electric boats, but that's just not so. In spite of being a no-wake / 5mph zone there are plenty of big pontoon boats on the Lake and a number of them went all out to decorate their boats for the Parade.
This year's Willow Lake Parade was the highlight of the 2016 season of Lighted Boat Parades even topping the more publicized DBYC Lighted Boat Parade.
Well done Willow Lake Residents your Parade was awesome!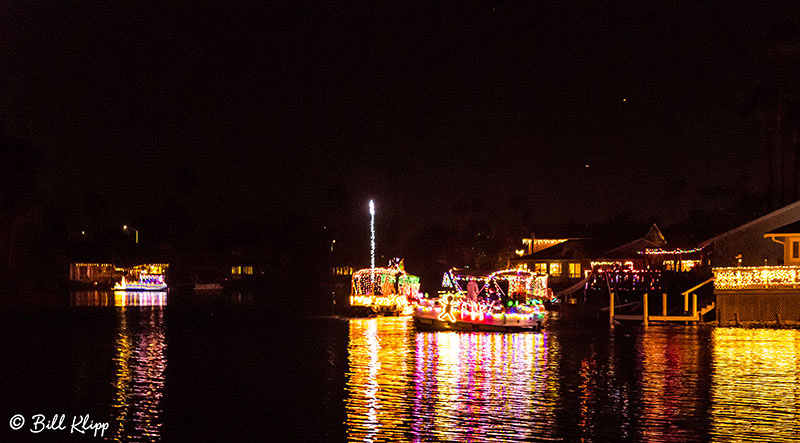 Whether by boat or land a good time was had by all... Merry Christmas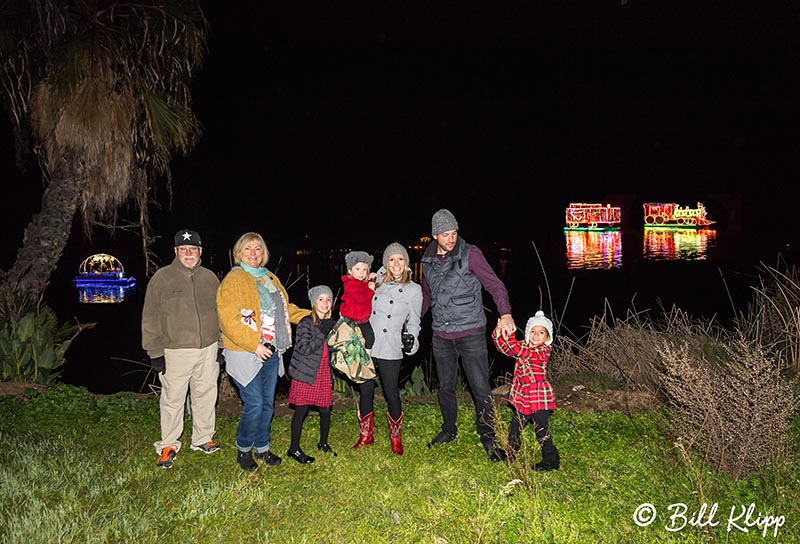 Not living on the Lake we had to sneak onto a vacant lot for the show
++++++++++++++++++++++++++++++++++++++++++++++++++++++++++++++++++++++++++++
Discovery Bay Yacht Club's Kids Christmas party
The Land lubbers had fun last night also at the Discovery Bay Yacht Club's Kids Christmas party. Arts and crafts, a spaghetti and meatball dinner followed by a a magic show, a snow ball fight and of course Santa who gave all the kids a present. The evening ended with a classic Christmas movie
Magic Time
Balloon animals for all
Have you been a good little girl?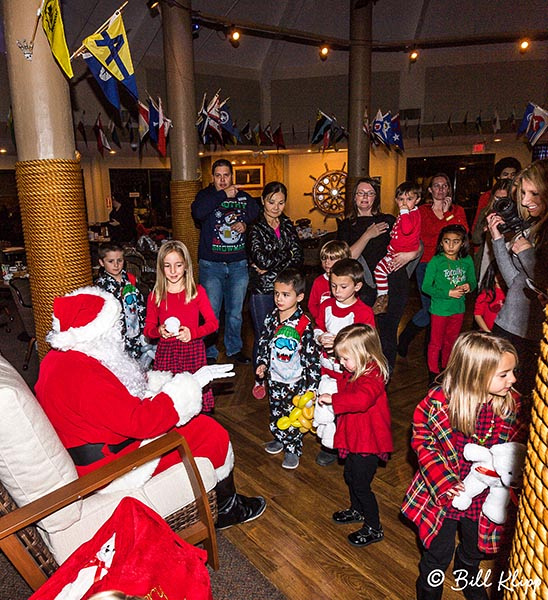 "MERRY CHRISTMAS"

If you missed my last "Delta Wanderings" blog post check it out at: http://billklipp.zenfolio.com/blog/2016/12/delta-wanderings-xxviii-dbyc-lighted-boat-parade
For more photos visit Bill's Discovery Bay & Delta website: http://DiscoveryBay.me
© Bill Klipp 2016
Check out my online Photo Website at: http://www.DiscoveryBay.me or http://www.wkimages.net
http://www.videos.wkimages.net / All Rights Reserved Bill Klipp
* Any use of these images requires the prior written permission of Bill Klipp the photographer, no other uses of any kind including print or electronic are permitted without the prior written permission of the photographer.