A "Slack Tide & No Wind" made for a gorgeous night out on the water as we Wandered the waters of the Delta last night. Winter time when most boats are tucked away for the season is often the best time to experience the tranquil natural beauty that surrounds us in Discovery Bay. As we passed by the Lighthouse a couple kayaked among the tulees as some Beavers swam circles around them periodically showing their dominance with their tell-tale Tail Slap. A regal Cormorant perched on a log catches the last rays of sun. As we puttered down Indian Slough a couple young otters were busy playing and porpoising while 15 young Snowy Egrets did some late afternoon fishing. Then as the sun set just south of Mt. Diablo a lone Cormorant stood sentinel over another gorgeous Delta Sunset. Got to love living on the water in Discovery Bay
Delta Wanderings Photo Gallery: http://www.DeltaWanderings.com
(A periodic photo blog of our Discovery Bay and Delta Wanderings)
A Cormorant catching the last rays of sun
Beaver on the move
A Beaver swims by
Beavers unlike river Otters and Muskrats let you know when you enter their territory with a big Tail Slap
Beaver Tail Slap
Cormorant
Beaver headed back to it's den
A congregation of young Snowy Egrets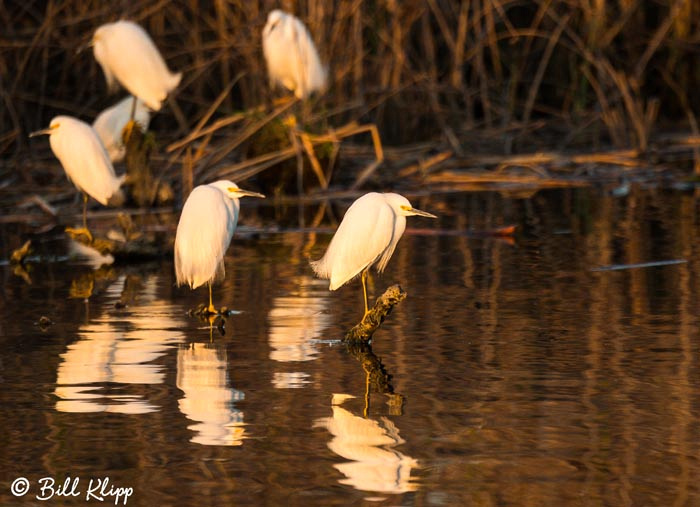 Snowy Egrets have long slender black bills with yellow lores and blacklegs with bright yellow feet.
Great Egrets in contrast are much larger, have yellow bills and black legs and feet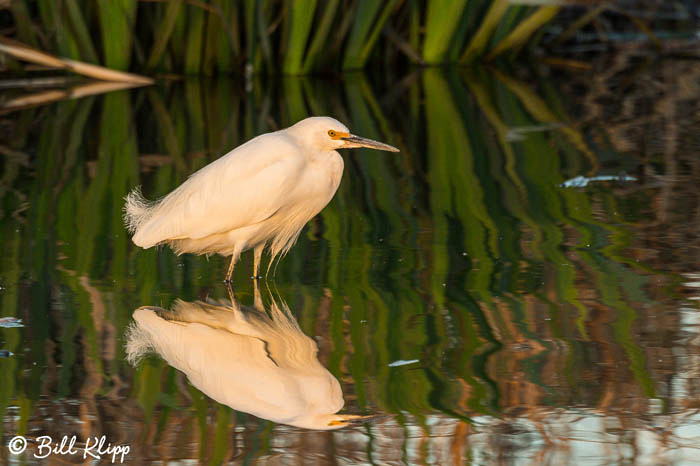 Snowy Egret reflection
The congregation take flight
Cormorant Sunset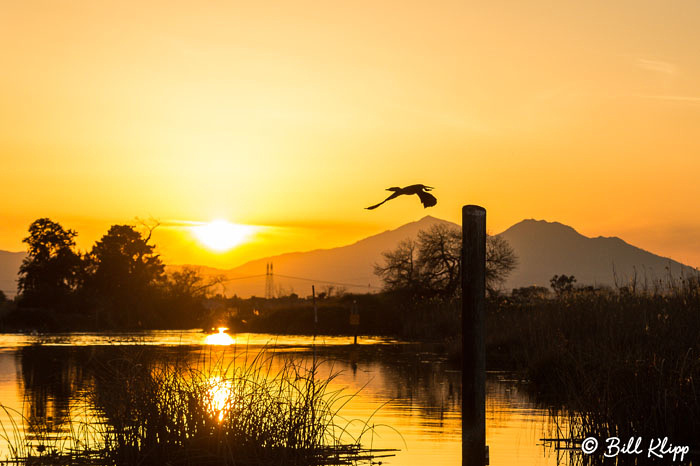 Mt. Diablo Sunset
Twilight on the Delta
For more photos visit Bill's Discovery Bay & Delta website: http://DiscoveryBay.me
© Bill Klipp 2016
Check out my online Photo Website at: http://www.DiscoveryBay.me or http://www.wkimages.net
http://www.videos.wkimages.net / All Rights Reserved Bill Klipp
* Any use of these images requires the prior written permission of Bill Klipp the photographer, no other uses of any kind including print or electronic are permitted without the prior written permission of the photographer.
<script>
(function(i,s,o,g,r,a,m){i['GoogleAnalyticsObject']=r;i[r]=i[r]||function(){
(i[r].q=i[r].q||[]).push(arguments)},i[r].l=1*new Date();a=s.createElement(o),
m=s.getElementsByTagName(o)[0];a.async=1;a.src=g;m.parentNode.insertBefore(a,m)
})(window,document,'script','https://www.google-analytics.com/analytics.js','ga');
ga('create', 'UA-78277381-1', 'auto');
ga('send', 'pageview');
</script>