It's been a while, but I'm back with a new installment of my "Delta Wanderings" blog, "Back to Nature", recent wildlife photos from around Discovery Bay, remember you wouldn't see any of this if you are looking at your smart phone
Late spring and early summer (May/June) are ideal times to see Mother Nature in action. In early Springtime our feathered and fury friends are busy in courtship, finding mates and working on building and repairing nests and renovating their dens. Next the little ones hatch / are born and the parents are hyper active seeking food to bring home to their young. By late Spring / early Summer the little ones start to wander from the safety of their homes to explore their surroundings learning how to fend and feed themselves.
This is one of my favorite times on the Delta, as Mother Nature peaks in activity, the tide levels seem both higher and lower than normal, the winds seem to die down, making for great reflections, and the boating traffic is still very light.
Delta Wanderings Photo Gallery: http://www.DeltaWanderings.com
(A periodic photo blog of our Discovery Bay and Delta Wanderings)
Canada Geese
Swainson's Hawk
Beaver
All you need to do is get out and about on the water, move slowly and pay attention to your surroundings. Your best bet at seeing Mother Nature in action is early or late in the day at low tide and the lower the better. As our river waters flood out to San Francisco Bay, low tide exposes new ecosystems especially along the edges of the levees and tulee islands as small sand bars and mud flats emerge. This newly exposed land attracts all sorts of critters. Instead of seeing one or two Snowy Egrets foraging for small fish and invertebrates you might see a group ("Congregation") of adolescent Snowy Egrets along with Great Egrets and Great Blue Herons all wandering the shallows seeking a meal. Instead of seeing a single Beaver you might see the whole family out and about exploring and munching on some water hyacinth. Instead of a single River Otter swimming by you might see a small group of curious babies playing and exploring the shoreline. As the tides drop look closely at the edges of the levees and you might see lots of little footprints near holes or tunnels in the base of the levees, these would be the entrances to dens of our local aquatic mammals, Beavers, Muskrats and Otters.
Mallard Duck family
Great Horned Owl
Mother Wood Duck protecting her ducklings
Wood Duck coming in for a landing
If you are lucky and really pay attention at dusk you might even see some raccoons beginning to mobilize from their daytime nap. Instead of seeing some adult female Mallards leading a long line of little ducklings you might see a mom with just a couple of little ones left as Great Blue Herons, Hawks and even large fish have narrowed their numbers. Black Crowned Night Herons and Little Green Herons actively work the shoreline catching fish. Raptors such as Red Shouldered Hawks, Red Tailed Hawks, White Tailed Kites, American Kestrels, Swainsons Hawks, Osprey high in the trees or patrolling the skies seeking a meal.
Sub-adult Swainson's Hawk with adult on nest
Osprey looking for some fish
Male and female Mallard Ducks (notice the id tag on the male's leg)
Snowy Egret hunting
White-tailed Kite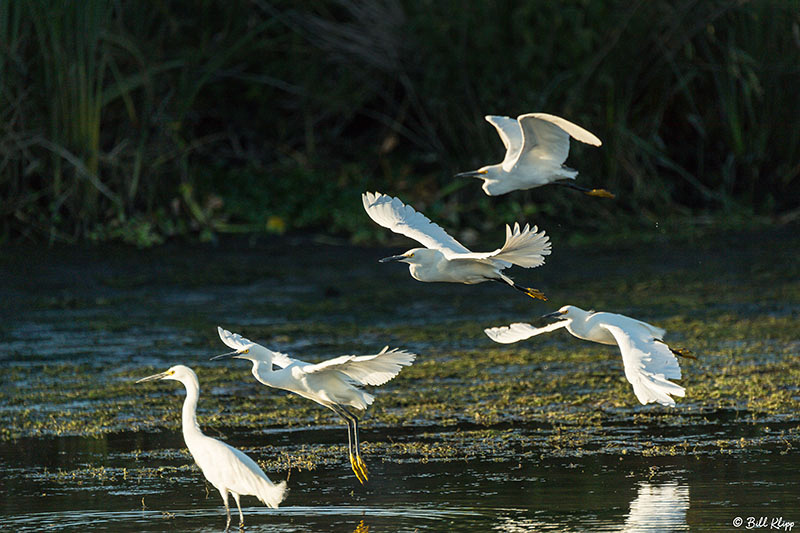 Congregation of Snowy Egrets (notice the yellow feet and dark bill)
Beaver grooming in front of his den entrance
Beaver making a meal out of some roots
Beaver
Beaver, too bad they don't eat the hyacinth more quickly
Beaver
To see a short Beaver video: Click on Above Image
Great Blue Heron
Great Blue Heron with fish
Snowy Egrets in a territorial dispute
Snowy Egret
Snowy Egret hunting fish
Muskrat, our smallest aquatic mammal (roundish body, thin hairless tail)
We were cruising down Indian slough just before sunset when we heard screaming sounds coming from the tulee island, sounded like a cat fight. We speculated it was raccoons and a few minutes later we spotted one cowering near the water's edge. He was clearly trying to stay away from the other one.
Some of our tulee islands are home to Raccoons, who swim to our shores often on garbage pickup days
Raccoon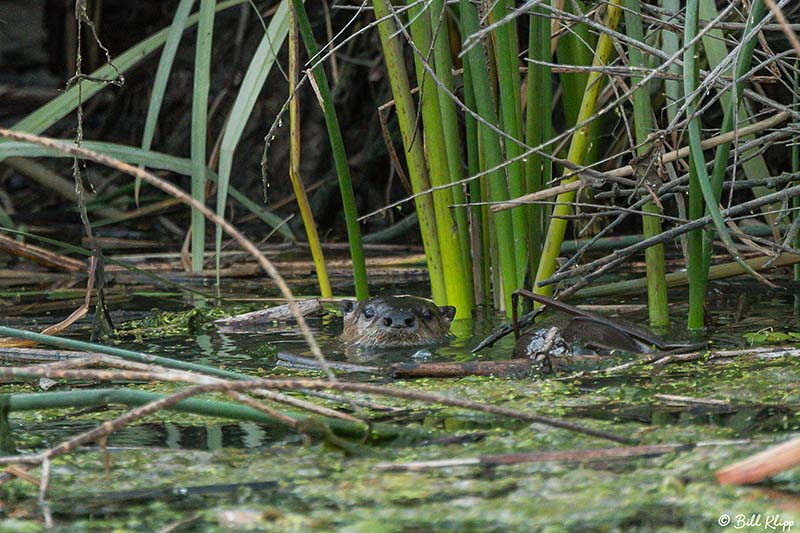 Young River Otter checking us out
Young Beaver swimming
Canada Goose
Great Blue Heron
Canada Geese
Canada Geese
Swainson's Hawk being harassed by a Mockingbird
Wild Turkey
Hummingbird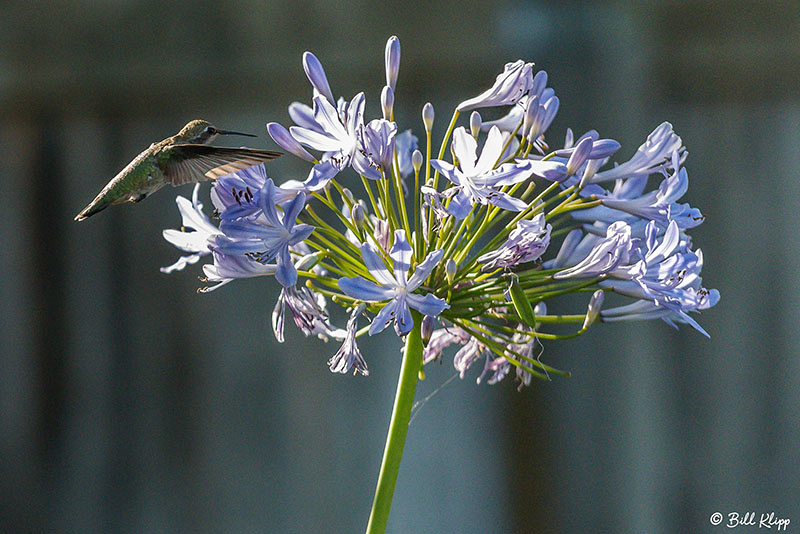 Hummingbird
Mallard Ducks, Beaver & Great Blue Heron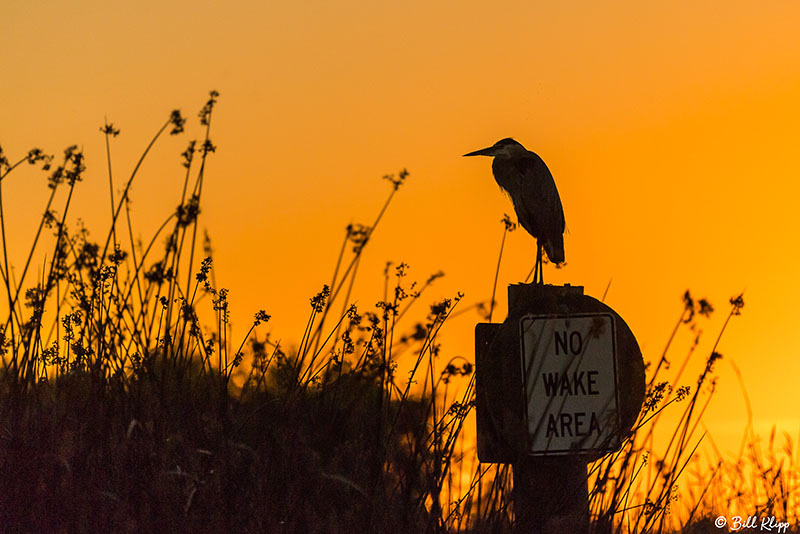 Great Blue Heron at sunset
Enjoy our Delta wildlife while you can because all these valuable habitats are very much threatened by the "Tunnels Project" which will divert valuable fresh water from the Northern California Delta and wetlands to Southern California for crops, golf courses and lawns. Speak Up against the Delta Tunnels Projects!
For more photos visit Bill's Discovery Bay & Delta website: http://DiscoveryBay.me
© Bill Klipp 2017
Check out my online Photo Website at: http://www.DiscoveryBay.me or http://www.wkimages.net
http://www.videos.wkimages.net / All Rights Reserved Bill Klipp
* Any use of these images requires the prior written permission of Bill Klipp the photographer, no other uses of any kind including print or electronic are permitted without the prior written permission of the photographer.