Seemed like we just slowly slid into summer as the winds began to sit down and day time temperatures began to slowly rise. Overall June has been a real nice start to Summertime on the Delta.
When I was organizing this month's "Delta Wanderings" blog I couldn't help but think about the old classic by Mungo Jerry --"In the Summertime"
Chh chh-chh, uh, Chh chh-chh, uh In the summertime when the weather is hot, You can stretch right up and touch the sky, When the weather's fine You got women, you got women on your mind, Have a drink, have a drive, Go out and see what you can find….Dee-dah-do dee-dah-do dah-do-dah
(A periodic photo blog of our Discovery Bay and Delta Wanderings)
Click above photo for Mungo Jerry --"In the Summertime"
Paramotor cruising the skies over Discovery Bay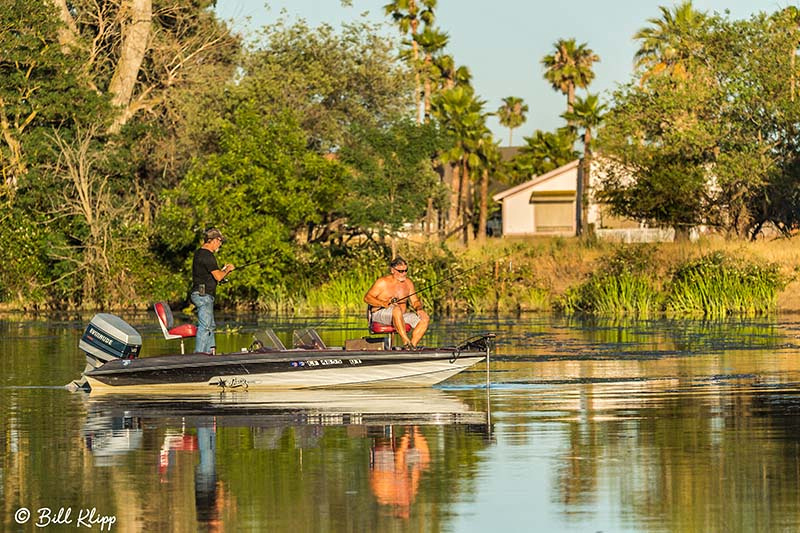 Summertime Fun
"I think I'm missing something!"
We don't see many sailboats like this in our inland waters.
Belted Kingfisher
Belted Kingfisher
A popular spot to watch the sunset over Mt. Diablo
Gliding into the sunset
Great Blue Heron with a bass looking for a quiet spot to have dinner
Ah! a nearby unoccupied dock
Ever wonder why you might sometimes find fish guts on your dock?
Fishing in Indian Slough, too bad the Heron got the fish first
We have a group of Northern American Kestrels navigating our skies like fighter pilots. The smallest member of the Falcon family these guys are found throughout the US often perched on phone poles or overhead wires or often they are seen hovering low by rapidly beating their wings before they attack their prey.
American Kestrels (aka Sparrow Hawks) are roughly the size and shape of a Mourning Dove. They like to perch up high overlooking open country or meadows or short grasslands. While they usually snatch their victims off the ground they can also catch their quarry on the wing. They like to eat large insects (dragonflys, grasshoppers), lizards, birds and small mammals.
Coming in for a landing, American Kestrels jockeying for a primo perching spot from which to hunt from.
Swainson's Hawks are known as buteos, meaning they are large hawks with broad wings and short tails. These social raptors spend their summers in the wide open spaces of the American west feeding on snakes, lizards, insects,rodents, rabbits and small mammals. They can be seen migrating in flocks of more than a thousand.
We watched as a group of Kestrels harassed and attacked this much larger Swainson's Hawk. At first we thought the Hawk was raiding their nests, but then we noticed the Hawk had a Ground Squirrel in it's talons and the Kestrels were trying to steal it. A clear case of "Kleptoparasitism"
Ultralight cruising the skies
He has been paddling about Discovery Bay for decades
Canada Goose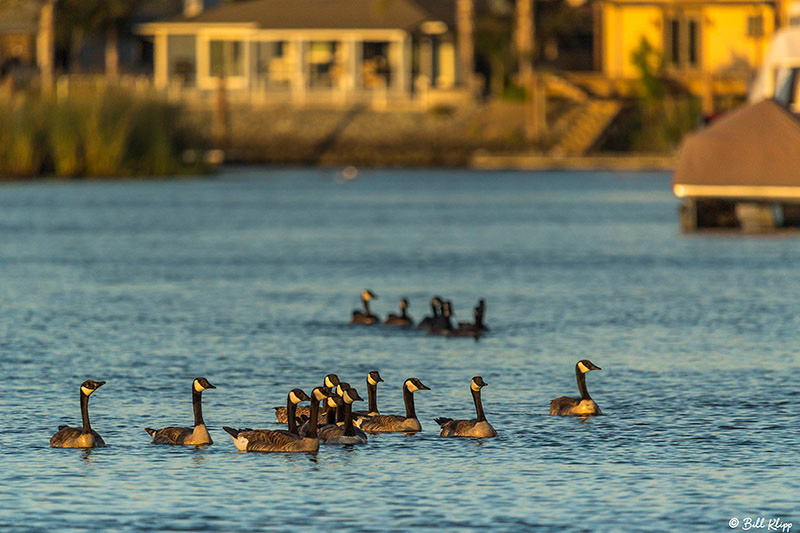 While Canada Geese are mostly migratory we have started seeing larger and larger groups taking of residence in our area.
The water toys seem to get bigger and bigger as well as take on strange shapes. good luck storing that thing.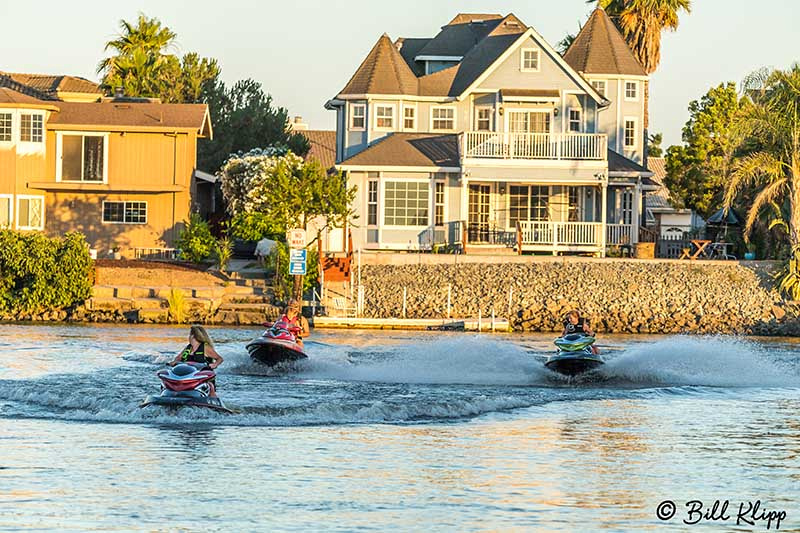 Yahoo Waverunner drivers, no respect for the 5MPH no wake zone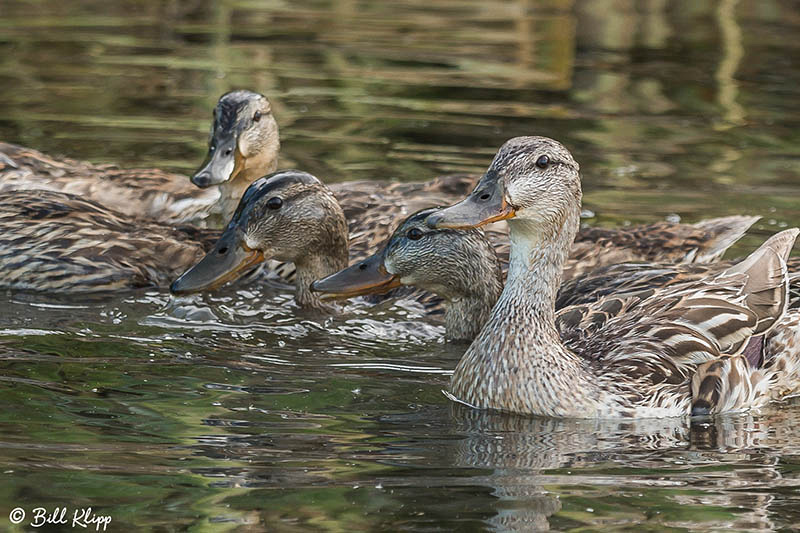 Mallard Ducks are the most abundant and common duck in the world. Domestic Ducks have Mallards as their ancestery. They will sometimes nest as much as a mile from the water, I guess that's what explains the nest we found in our front yard once
These young ones were luck to grow up a bit as little ducklings are heavily preyed upon by raptors, snakes, Great Blue Herons and even large fish.
Mallards eat mostly plant material including seeds, stems, roots especially of pond or water based plants. They also eat; insects, fish, crustaceans, mollusks, frogs, worms to name a few. Breeding males sport a irisdescent green plumage and can often be seen being very sexually aggressive.
Full moon over Discovery Bay
Hope he has tow insurance....
Beaver munching on some tule roots
This Muskrat was very choosing in picking his Tule shoot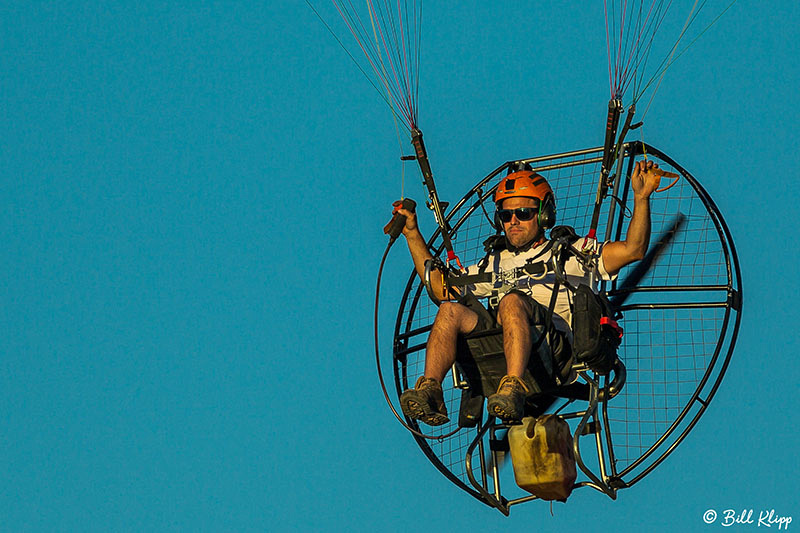 Looking pretty focused
Skipping thru the tules
We have a group of 6 young River Otters patrolling the waters at the edge of Discovery Bay. These guys were making a run for it across the mud flats at low tide
Here they are all 6 of them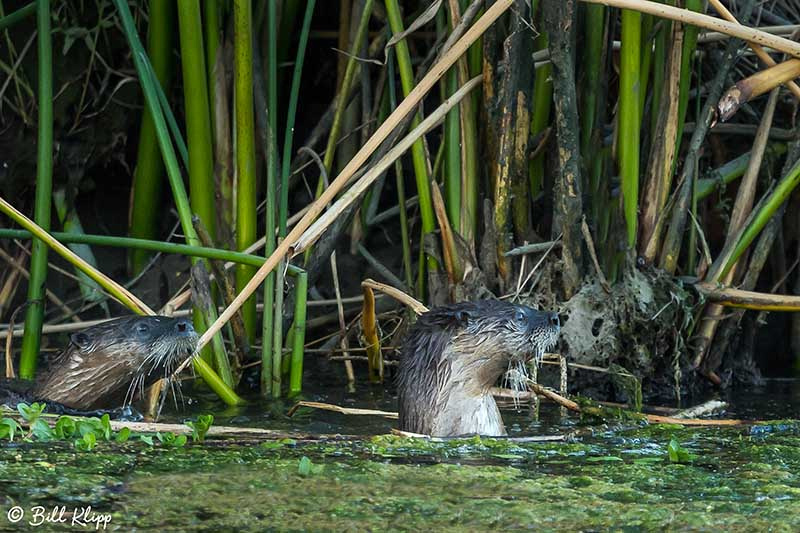 Like little periscopes these young River Otters pop their heads up to look around
Emerging from their den at low tide they quickly dart to the safety of the water.
Lots of creatures patrol the shoreline
Sunset Cruise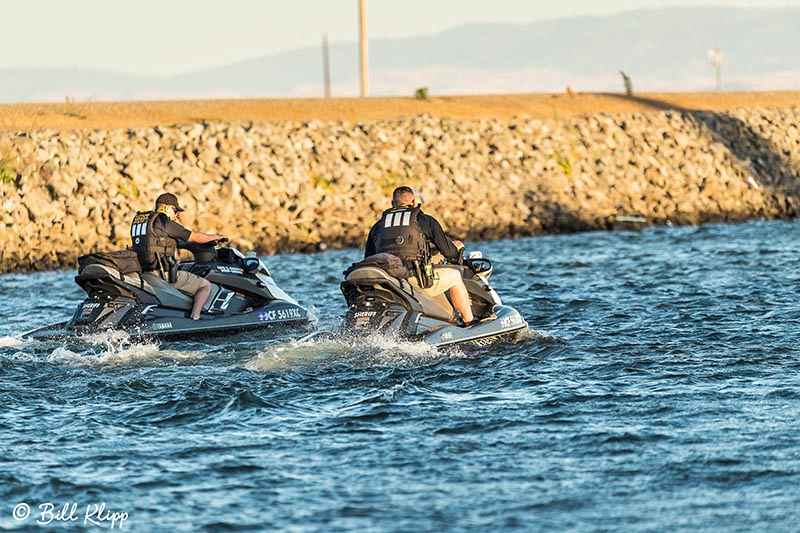 Beware! If at dusk or at night you see a wave runner with navigation and anchor lights watch out! Its probably the Sheriff's Marine Patrol
There are a bunch of Raccoons that call our little tule islands home
Often tough to find the Western Pond Turtles in our area are very skittish, quickly sliding into the water when a boat approaches
Best found in the late afternoon catching the last rays of warm sunlight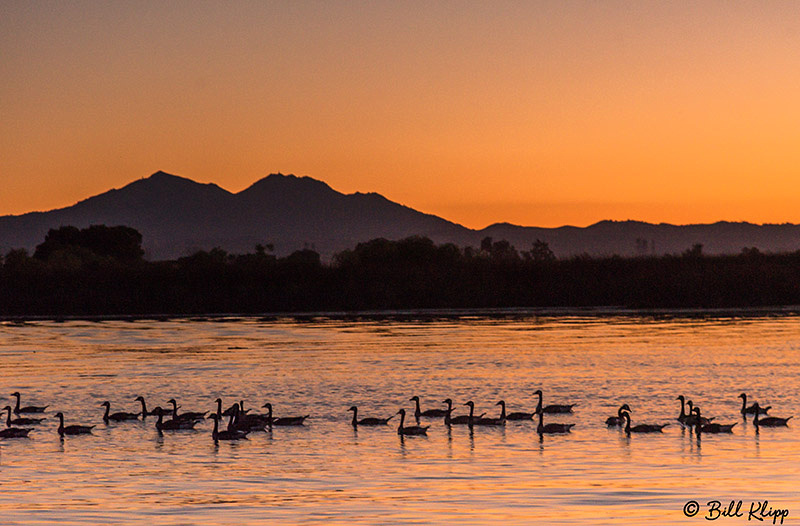 Canada Geese with a classic Mt. Diablo sunset
Great Egret and Great Blue Heron working the low tide
Great Egret taking off
Notice the size difference between a Black-Crowned Night Heron and it's much larger cousin the Great Blue Heron
Two Great Egrets working low tide with a couple of much smaller Snowy Egrets. (note one caught a small fish)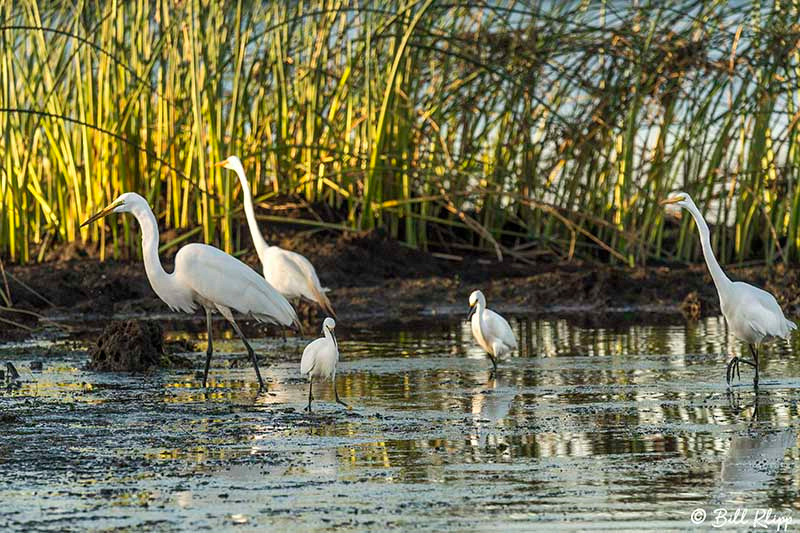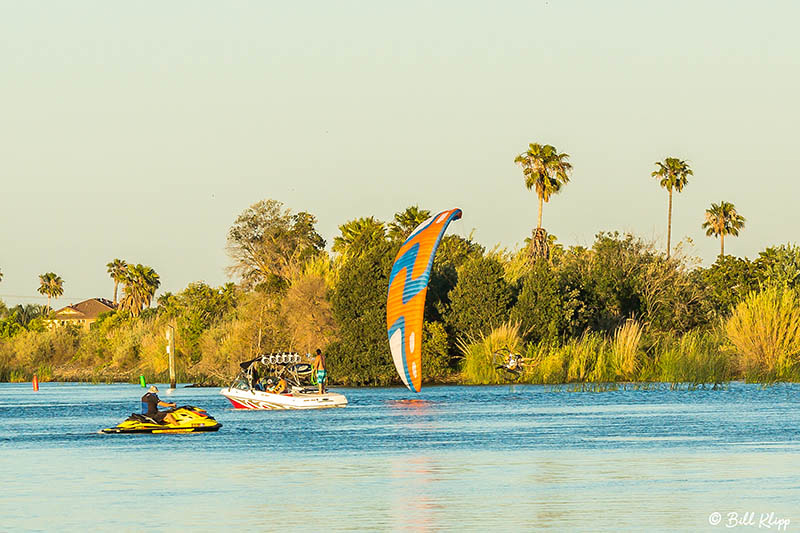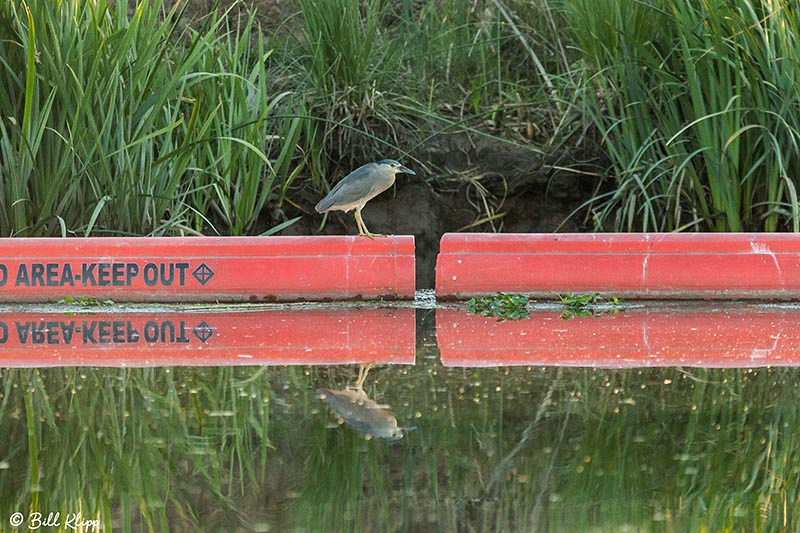 Black-Crowned Night Heron fishing
Black-Crowned Night Herons can often be seen patiently waiting at the water's edge for an unsuspecting fish or crayfish to wander by.
Black-Crowned Night Heron
Black-Crowned Night Heron
Snowy Egret
Snow Egrets hunting the shallows
This guy caught a Crayfish. I'm starting to feel bad for the Crayfish having seen, Otters, Herons, Raccoons and Egrets eating them
This Snowy plucked a bay catfish from the shallows
Yum, that was good!
Have a Great Summer!
If you missed my last "Delta Wanderings -- "Spring into Summer" blog post check it out at:"Spring into Summer 2018"
For more photos visit Bill's Discovery Bay & Delta website: http://DiscoveryBay.me
© Bill Klipp 2017
Check out my online Photo Website at: http://www.DiscoveryBay.me or http://www.wkimages.net
http://www.videos.wkimages.net / All Rights Reserved Bill Klipp
* Any use of these images requires the prior written permission of Bill Klipp the photographer, no other uses of any kind including print or electronic are permitted without the prior written permission of the photographer.