I recently was invited to buzz the skies above over Discovery Bay in a helicopter for some aerial photography, what a cool perspective of our community. Probably 99.9% of my local photography is at water or levee level so having an opportunity to take to the skies with my camera was a thrill. I have on occasion sent my drone up for some views from above and years ago while in a small plane with a friend I had the opportunity to do a fly over Discovery Bay. But there is nothing like skimming over the Delta sloughs at levee level in a helicopter with the doors off. We were out in the Delta doing a double super-secret photo shoot (more on this in the future) and ended up at Orwood for a classic hearty Orwood breakfast. After breakfast I was invited to fly back to Disco to do some aerial shooting of our community. To my surprise the skies sometimes seemed crowded at times. As we were taking off an Ultralight flew by, a few minutes later we spotted a Paraglider landing below us, then we saw a guy flying a small model RC plane over a field and of course the pilots were on the constant lookout for birds and even drones. Our adventure started just after sunrise.
Delta Wanderings Photo Gallery: http://www.DeltaWanderings.com
(A periodic photo blog of our Discovery Bay and Delta Wanderings)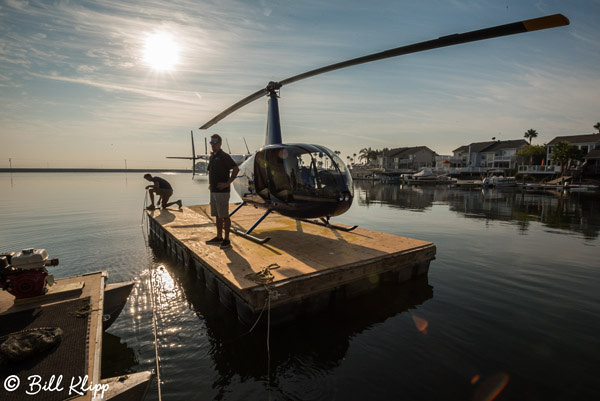 Pushing off from Marlin Bay on the way to our secret photo shoot.
Breakfast at Orwood by Helicopter
Orwood Resort on the Delta
A different view of a Paraglider coming in for a landing
Orwood Resort in the distance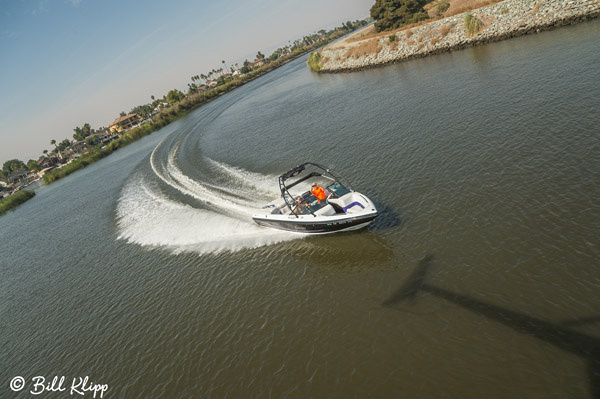 Indian Slough
Indian Slough, notice the GoPro mounted on the helicopter
Tubing in Indian Slough
Unlike a plane an ultralight or even a paraglider a helicopter can fly much slower or even hover in place for a shot and of course changing altitude is a breeze. My drone has a limited range and uses a GoPro with a super wide angle lens so being able to hang out the open door of a helicopter with a real camera was a totally different experience. Although I have done some pretty cool doors off helicopter photography over Botswana's Okavango Delta, I must say cruising the skies over the Delta is surely a cool way to start one's morning. Although our flight was short, I got off several hundred shots before we delicately and slowly landed on a small dock anchored in Marlin Bay. Overall the flight was incredibly stable and comfortable. Hope you enjoy a different view of our community.
Discovery Bay West and The Lakes
Over the main channel headed towards the Marina
Discovery Bay Marina
A western view towards the Marina
Discovery Bay Yacht Club
Entering Beaver Bay
Overview of Beaver Bay looking south
Coming in a little closer
Disco Bay Compound
Willow Lake on left and Marlin Bay on right
Marlin Circle
South Point and Kellogue Creek
Coming in for a landing the floating dock with a big letter "H"
It was a perfectly smooth touchdown
Pontoon shuttle to shore
Helicopter GoPro video by Anders. Click on image above for video
Drone's eye view of Boardwalk Grill & Discovery Bay Marina
Drone's eye view of Discovery Bay Golf Course
Drone's eye view from above Cornell Park looking West
Had to slip in a helicopter view of Botswana's Okavango Delta in southern Africa
For more photos visit Bill's Discovery Bay & Delta website: http://DiscoveryBay.me
© Bill Klipp 2015
Check out my online Photo Website at: http://www.DiscoveryBay.me or http://www.wkimages.net
http://www.videos.wkimages.net / All Rights Reserved Bill Klipp
* Any use of these images requires the prior written permission of Bill Klipp the photographer, no other uses of any kind including print or electronic are permitted without the prior written permission of the photographer.