After leaving the Tanzania's Serengeti we headed to the Masai Mara National Reserve in southern Kenya known for it's large number of Big Cats and predators. The next 5 days will provide us with a first row seat to witness the awesomeness of Mother Nature and the Circle of Life.
(A photo blog of our recent African Photo Safari by Bill & Linda Klipp)
She seemed to causally wander across the open savannah past our Land Rover headed towards the forest, but it would be a mistake to think this adult female Leopard wasn't highly aware of her surroundings. Wandering thru the heart of the Marsh Lion Pride's territory brought risk of a Lion attack, but the dense forest will provide her with both safety and the best coverage for a stealth attack on an unwary prey. Then out of nowhere the casual walk turned into a full out hunt, she apparently saw what we didn't. This time it was a majestic looking male Impala standing alone inside the forest's edge hidden from our view but not hidden from the very alert and stealthy Leopard. Little by little the Leopard crept within striking distance, then with an explosion of energy and speed she ran full tilt towards the Impala leaping several times to quickly cover more ground.
Leopards tend to favor rocky landscapes with dense bush and riverine forests where their stealth and camouflage make them virtually invisible.
Male Impala, wrong place at the wrong time.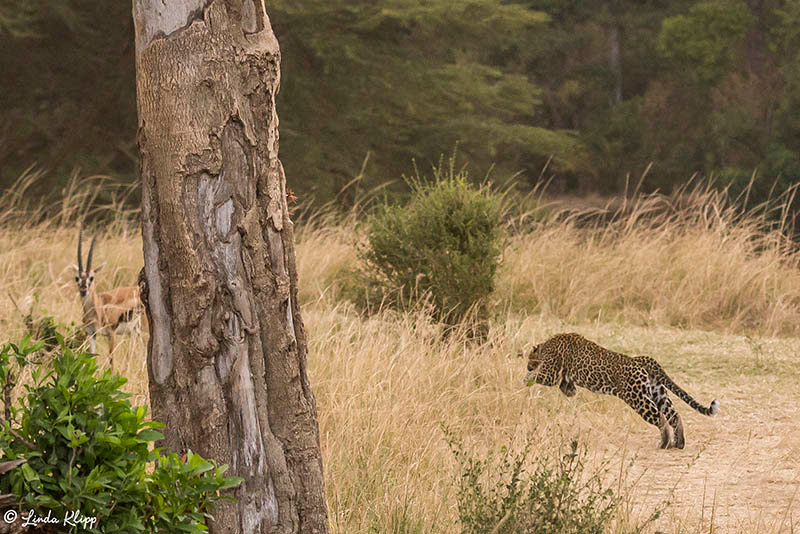 Within a fraction of a second and with virtually no struggle it was over as the Leopard's powerful jaws clamped down around the Impala's throat. I wonder if he even knew what was happening. With a prize weighing as much as her, the Leopard did not delay in dragging the lifeless Impala to the safety of the upper branches of a large tree where she and her cub can feast at their leisure without the risk of a Lion or Hyena attack. This was our welcome to the Masai Mara National Reserve and the "Predator's Playground".
Click above photo for our Leopard hunting short video:
The Masai Mara region of southern Kenya was only 40 miles north of our last camp in the Serengeti ( see our "Wildebeest Buffet" blog), but it took take pretty much all day to get there as we needed to drive to the airstrip take a 30 minute flight, get in a van for 30 minutes, cross the border on foot get in another van, drive 30 minutes to another airstrip, fly 30 minutes to Masai Mara, then a short game drive, followed by a river crossing by boat to Little Governor's Camp where we entered the "Predators' Playground".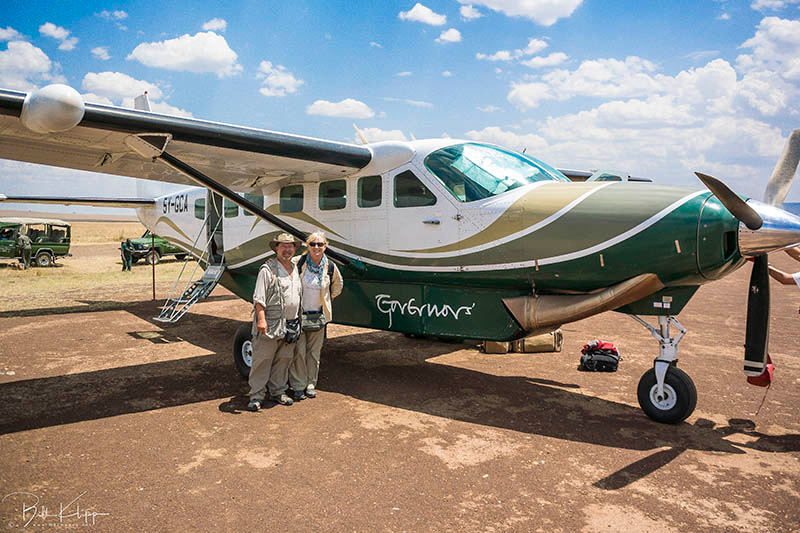 Governor's Camp has their own private air fleet
Busy border town between Tanzania & Kenya
Contemplating the next adventure
Welcome to Governors' Camp, Masai Mara Kenya
While in Camp we often had to wait for the Elephants to move on
Cape Buffalo wading thru swamp in Camp are some of the most dangerous animals in Africa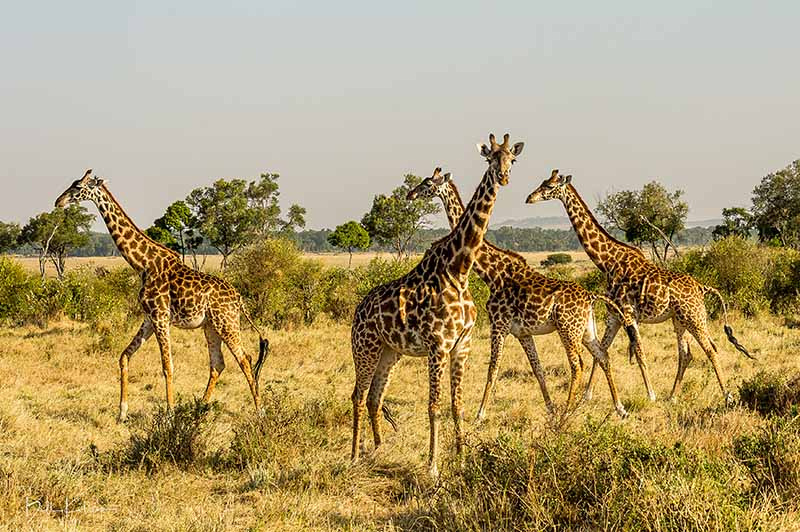 A group of Giraffes is called a "Tower"
The Waterbuck has a long-haired, often shaggy brown-gray coat that emits a smelly, greasy secretion thought to help in water proofing but the unpleasant odor also sometimes prompts predators to choose other prey.
Click above photo for our Little Governors' Camp Video:
The ever wary Banded Mongoose, sometimes we came across dozens of these guys traveling together
Spotted Hyenas are often thought of as scavengers but their powerful jaws make them fierce predators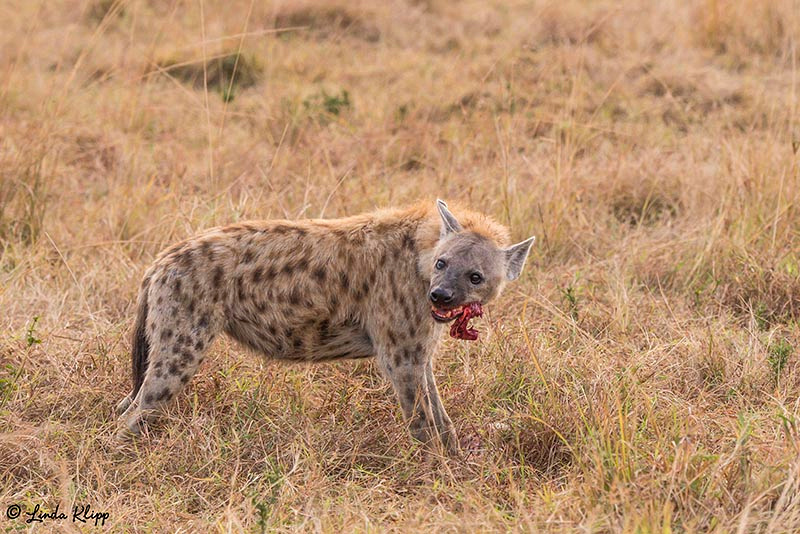 Clumsy in appearance, Hartebeests with their hump-shouldered, a steeply sloping back, slim legs and a long, narrow face are one of the fastest antelopes and most enduring runners. Often found on elevated mounds surveying the grasslands for approaching predators
Though Warthogs appear ferocious, they are basically grazers, eating grasses and plants. Notice the Lion hiding in the grass
Warthogs are surprisingly fast for short distances able to sprint up to 30mph. Enabling this one to narrowly escape the attacking Lion.
Got my selfie stick
This morning we took to the air for a balloon safari over the Masai Mara
I had a unique opportunity to take some shots from inside the balloon as it was being filled, very cool, I mean Hot!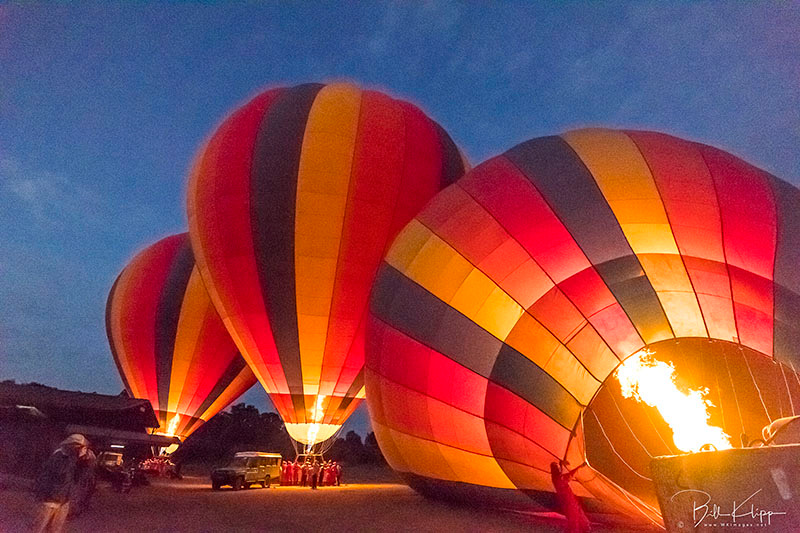 Up, Up and Away!
A balloon safari provided us with a unique perspective of the Masai Mara and it's wildlife
The landing is less than elegant as the basket was laid down on it's side while the balloon dragged and bounced us across the grasslands as we hoped we didn't flip. In the end we were all smiles.
Safely back on Terra Firma
Of course a Balloon Safari ends with a very civilized champagne breakfast.
Click above photo for Balloon Safari time lapse video
Built for speed, the Cheetah is the fastest land animal, found mostly in open and partially open savannahs relying on tall grasses (and sometimes vehicles) for camouflage when hunting
Cheetahs eat mainly gazelles, wildebeest calves, impalas and smaller hoofed animals.
A classic pod of Hippos
Often seen mostly submerged in rivers and ponds Hippos take to the land each night to graze
And sometimes they are not so friendly with each other
Click above photo for our Hippo action video:
Resting from an unsuccessful hunt
The Hunt...
The Catch...
A wary Cape Buffalo checks us out
Dinner calling
Although there is a specific pecking order, the Pride will often share in the catch.
Unlike other big cats, Leopards are skilled climbers, this one was sneaking away from some nearby Lions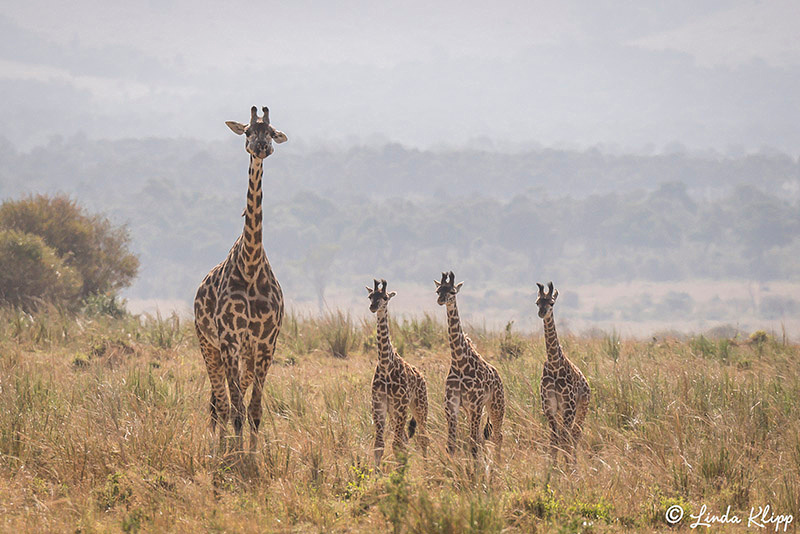 Mom and some young ones
Click above photo for Marsh Lion Pride video: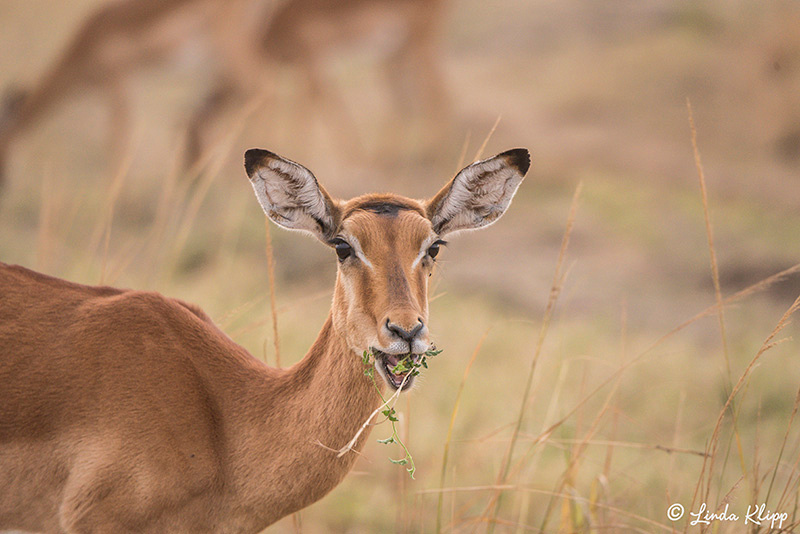 Female Impala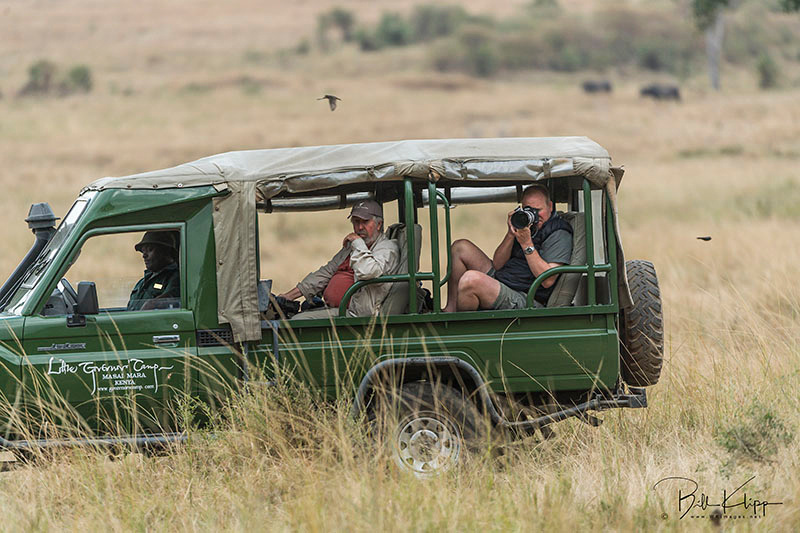 It was a week of non stop action
The Marsh Pride of Lions have been frequent stars of the BBC documentary called "Big Cat Diaries"
A young male challenging the Pride's dominant male
It was a ferocious encounter that went and off for over an hour.
The big male ultimately won
Several other young males decided to participate in the scuffle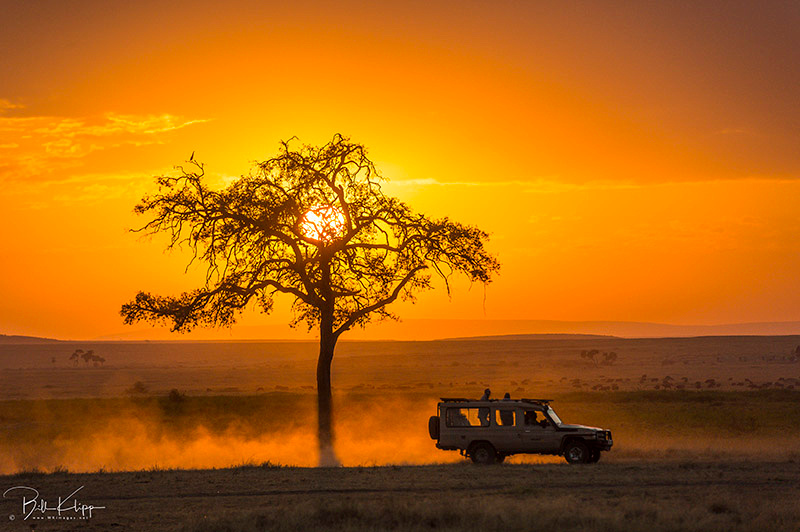 Sunrise in the Masai Mara
PS: In case you missed our previous African Wanderings Blogs:
African Wanderings I -- "The Elephants' Ball" -- This ain't no Circus: http://www.billklipp.zenfolio.com/blog/2016/10/african-wanderings-i----aug-2016----the-elephants-ball
African Wanderings II --- "The Wildebeest Buffet" – All you can eat: http://billklipp.zenfolio.com/blog/2016/10/African-Wanderings-II-aug-2016--Wildebeest-Buffet
Stay tuned for the next installment of African Wanderings IV --- "The Land of the Giants" – The Tree of Souls
For more photos visit Bill & Linda's photography website: http://www.WildlifePhotos.me
© Bill & Linda Klipp 2016
Check out my online Photo Website at: http://www.wkimages.net
http://www.videos.wkimages.net / All Rights Reserved Bill & Linda Klipp