The Furry Puss Caterpillar may look like a cute, little, furry Tribble (from Star Trek) but it's really the most poisonous Caterpillar in North America. On a recent windy day I found this little guy on my fence post in Key West, must of gotten blown out of a tree. Their sting can be more painful than a bee, jellyfish or scorpion. Just pet one of these little hairy guys or have one fall out of a tree on you and it's fur-like spines inject venom resulting almost immediately in intense, throbbing pain, headaches, nausea, vomiting, intense abdominal distress, and sometimes shock or respiratory stress. This is one nasty little hairball.
The Puss Caterpillar got its name because it resembles a cuddly house cat. At only about 1-inch-long and completely covered with brown or gray hairs (depending on age) they resemble a colored ball of cotton and look adorably harmless and begging to be pet. But under all that fur are venomous spines or bristles that break off into the skin when touched. The result is an immediate and intense fiery pain that can travel up one's body.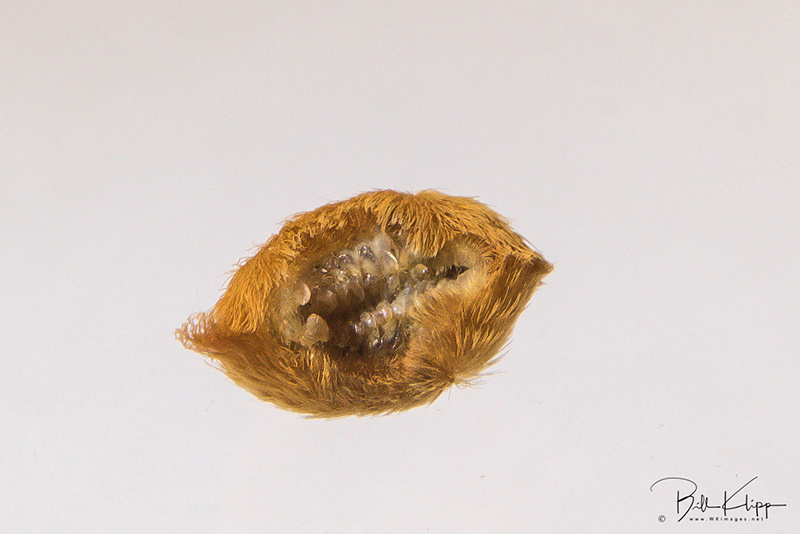 The underbelly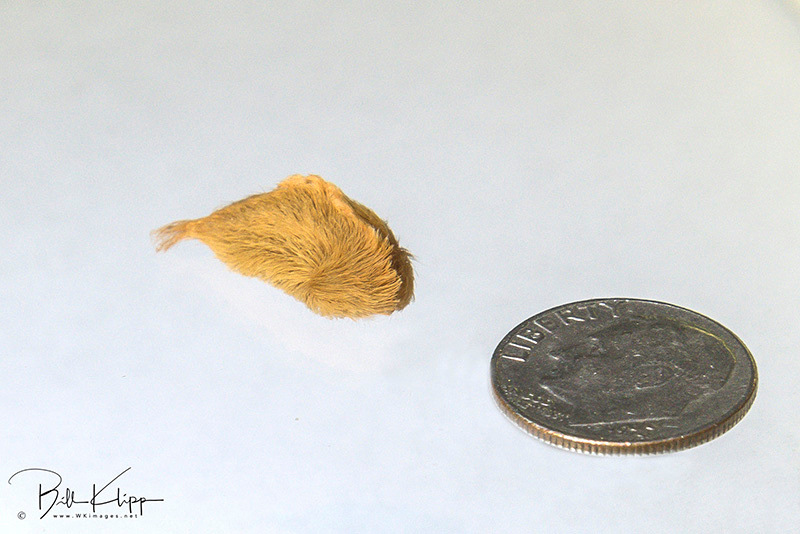 The Megalopyge Opercularis, is a moth larva and once the Puss Caterpillar reaches maturity, it turns into what is known as the Feathered Flannel Moth, and is no longer a threat. They are native to the southeast and are found throughout Florida, Texas and Louisiana often favoring citrus, oaks, elm and sycamore tress. Also known as; Puss, Tree Asp, or Southern flannel moth caterpillar and sometimes called the Trump Caterpillar for being an extreme look-a-like of Donald Trump's hair.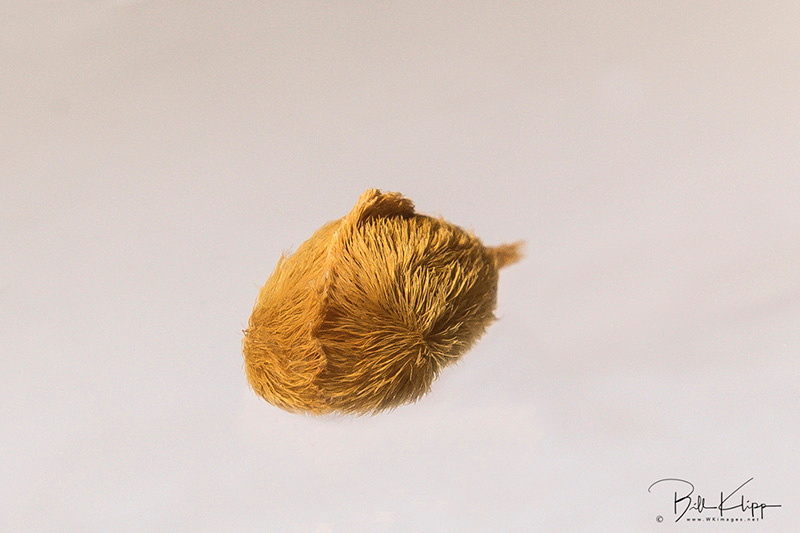 If you happen to get tagged by one of these things, you can use sticky tape to hopefully remove the tiny poisonous spines but you should seek medical attention as soon as possible.
Click above photo for my Puss Caterpillar short video:
See my Furry Puss youtube Video at: http://youtu.be/OGmr50GKpG8
© Bill Klipp 2017
Check out my online Photo Website at: http://www.WildlifePhotos.me or http://www.wkimages.net
http://www.videos.wkimages.net / All Rights Reserved Bill Klipp
* Any use of these images requires the prior written permission of Bill Klipp the photographer, no other uses of any kind including print or electronic are permitted without the prior written permission of the photographer.